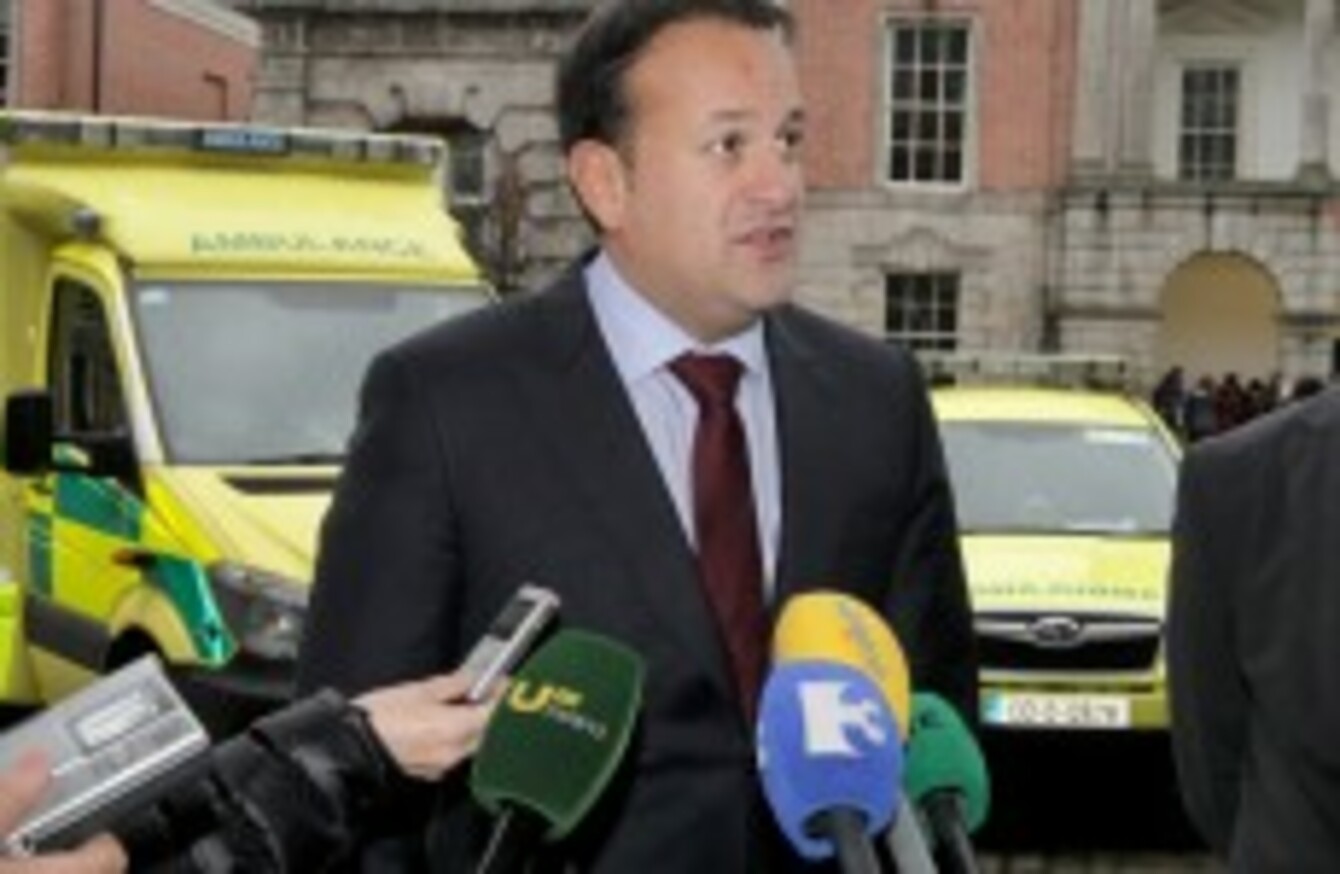 Image: Mark Stedman/Photocall Ireland
Image: Mark Stedman/Photocall Ireland
LEO VARADKAR HAS launched new measures that will make it easier for patients to complain if they feel the care they have received has not been adequate.
The Health Minister has also announced details of a new patient advocacy service today.
Speaking on Morning Ireland, Varadkar said a simplified complaints procedure will be "crucial" to the new system.
"Patients who have a complaint find the whole system very convoluted – you might complain to the hospital and you might complain to the HSE (Health Service Executive) after that and you might be told 'We can't look at a certain aspect of your complaint'."
Under the new measures, the Ombudsman will now be able to look into clinical complaints, which is not currently the case.
"The plan is you make your initial complaint to the provider or hospital and then from there if you're not satisfied you can go to the Ombudsman," Varadkar said.
The new agency will be run from Varadkar's office.
The director of patient safety is somebody I want to run into in the lift every other day, it's not somebody I want to meet in a formal meeting once every two months or six months.
The "health minister added that open disclosure won't be made compulsory, stating that some Frontline medical staff are afraid of the policy as they worry it will have ramifications for them in the future.
He said employees apologising after an incident shouldn't be taken as them accepting liability and later used against them in court.
Varadkar said he wants to "generate a cultural openness and a culture of transparency" in the health system.
Trolleys
There were 374 patients on trolleys yesterday, with more than 120 people being on a trolley for more than 9 hours. Varadkar noted that this the figure stood at 190 this time last year, but said one day is not necessarily indicitive of the overall situation as numbers fluctuate.
He said the health service is spending €700 million more than last year and implementing measures throughout the country to help deal with the overcrowding crisis, noting that 30 additional beds will be opened in Cork University Hospital next week.
Varadkar added that recruiting staff remains an ongoing difficulty.