FINDING THE RIGHT car for your lifestyle and budget can be a tricky process. We want to help streamline the search. As part of our Dealer Insights series, every week we'll take a different car-buying question to the experts at the heart of the motor industry.
One of the most important factors when choosing a car is deciding which 'trim' to go for, and choosing the extras that will ensure the most bang for your buck. 
We asked Philip Mahon, Sales and Territory Manager at Joe Mallon Motors, Naas for why it's worth paying for a bit extra these days…
1. They can make commuting a lot more comfortable
Source: Shutterstock/David Jancik
The way I'd look at how much to spend is by considering the amount of time you would spend in your car. People are spending more and more time travelling to work so having the small luxuries mean a lot and make you enjoy using your car a lot more.
Things like heated seats (such as those offered in the Renault KADJAR) are small comforts that can mean a lot in the winter and really make you a difference day-to-day.
2. You can get a lot more value when you trade it in
Source: Shutterstock/Gengwit Wattakawigran
You get a higher trade-in value for a car with a higher spec, so it makes sense when you trade in to either retain the same level or go up to something more premium. A big thing people don't realise is that with PCP, the difference between paying for something more high spec can be as little as €10 a month extra.
For example, in our dealership we're currently offering €3,000 worth of extras as a complimentary upgrade from the Kadjar Signature Nav to the Signature S Nav to get people into a higher spec car, and a few other dealers will offer this kind of deal too.
3. Parking tools can make a big difference for parents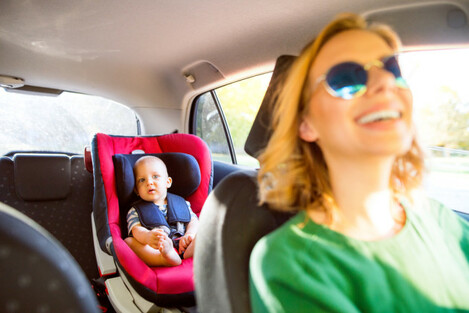 Source: Shutterstock/Halfpoint
Renault tends to be ahead of the curve in regards to what you can get as standard but I think we're going to start seeing a lot more of things like 360 parking sensors and hands-free parking at a base level.
Especially for families, when you have kids in the car, things like parking sensors and reversing cameras can be brilliant for when they're talking to you. It's the more practical things that make a big difference.
4. They're becoming a lot more accessible
Source: Shutterstock/Africa Studio
Extra features that we see in more premium brands are available now in the likes of cars that are half the price and this is becoming the standard. We're seeing people take back a car they got on PCP three years ago who can't believe the extras they get in their next car.
The most popular extras customers tend to go for are definitely leather seats and heated seats – it's stuff that has always been considered to be more premium that has now become accessible for everyone.
5. You can find extras to suit your budget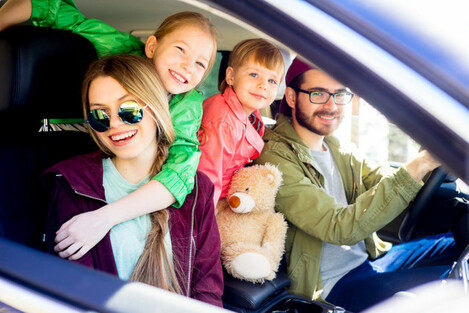 Source: Shutterstock/Elena Nichizhenova
People always tend to ask about the price of extras and they're always surprised by the monthly repayment difference. For a 'price walk' of €1200, it can be really worth it for all the time that they spend in the car for what they're getting. Specifically on PCP, the difference in the monthly payment is so small for an upgrade.