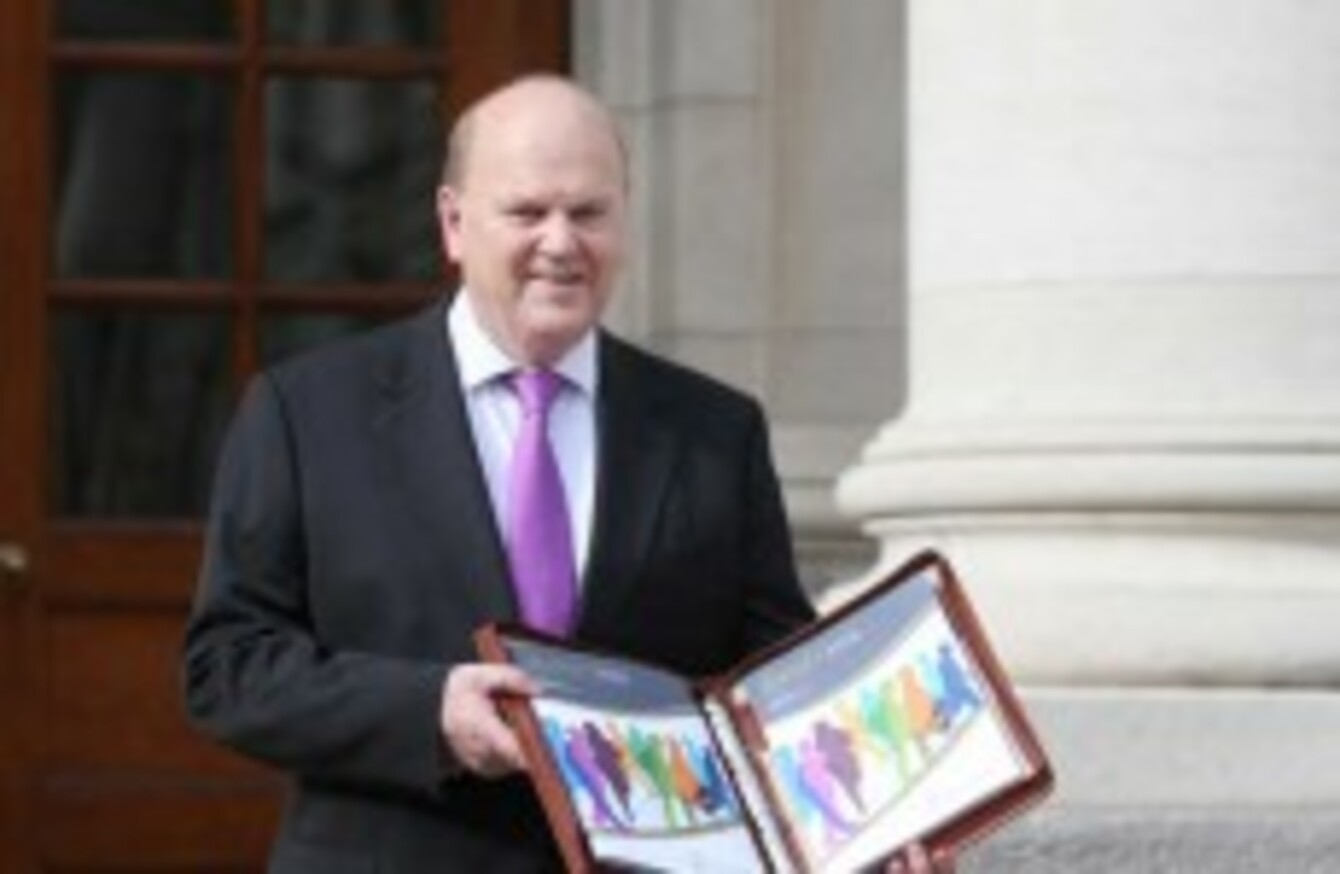 Image: Photocall Ireland!
Image: Photocall Ireland!
REMEMBER THAT TIME Michael Noonan had to convince all the European finance ministers to let us pay our IMF back early so we could all have more money?
Well that deal got completed today – with Ireland repaying €9 billion of its IMF loans.
The payment should see Ireland save over €150 million in interest payments in 2015 – and €750 million over the lifetime of the loans.
While certainly welcome news – it is barely a dent in Ireland's total IMF loan facility – which stands at €22.5 billion.
Speaking about today's news, Minister for Finance, Michael Noonan, said: 
The recovery in the Irish economy is underway and we are seeing the positive benefits of a growing economy in job creation and in the public finances. The deficit has been reduced from record levels in 2011 to a forecast 2.7% in 2015; well inside our targets under the Stability and Growth Pact."
New board
The Department of Finance has also announced today that it will be establishing a new board of the National Treasury Management Agency.
The body is responsible for providing asset and liability management services to the Government – and the new board will aim to "streamline the corporate governance structures at the NTMA, enabling a more integrated approach to the performance of its functions".
This streamlining will see the NTMA Advisory Committee and the State Claims Agency Policy Committee dissolved.
It was also announced that Nick Ashmore will become the first Chief Executive of the Strategic Banking Corporation of Ireland (SBCI) – who will bring €800 million in funding to the SME market in Ireland.
The Government aims to bring the national debt below 100% of GDP by 2018.