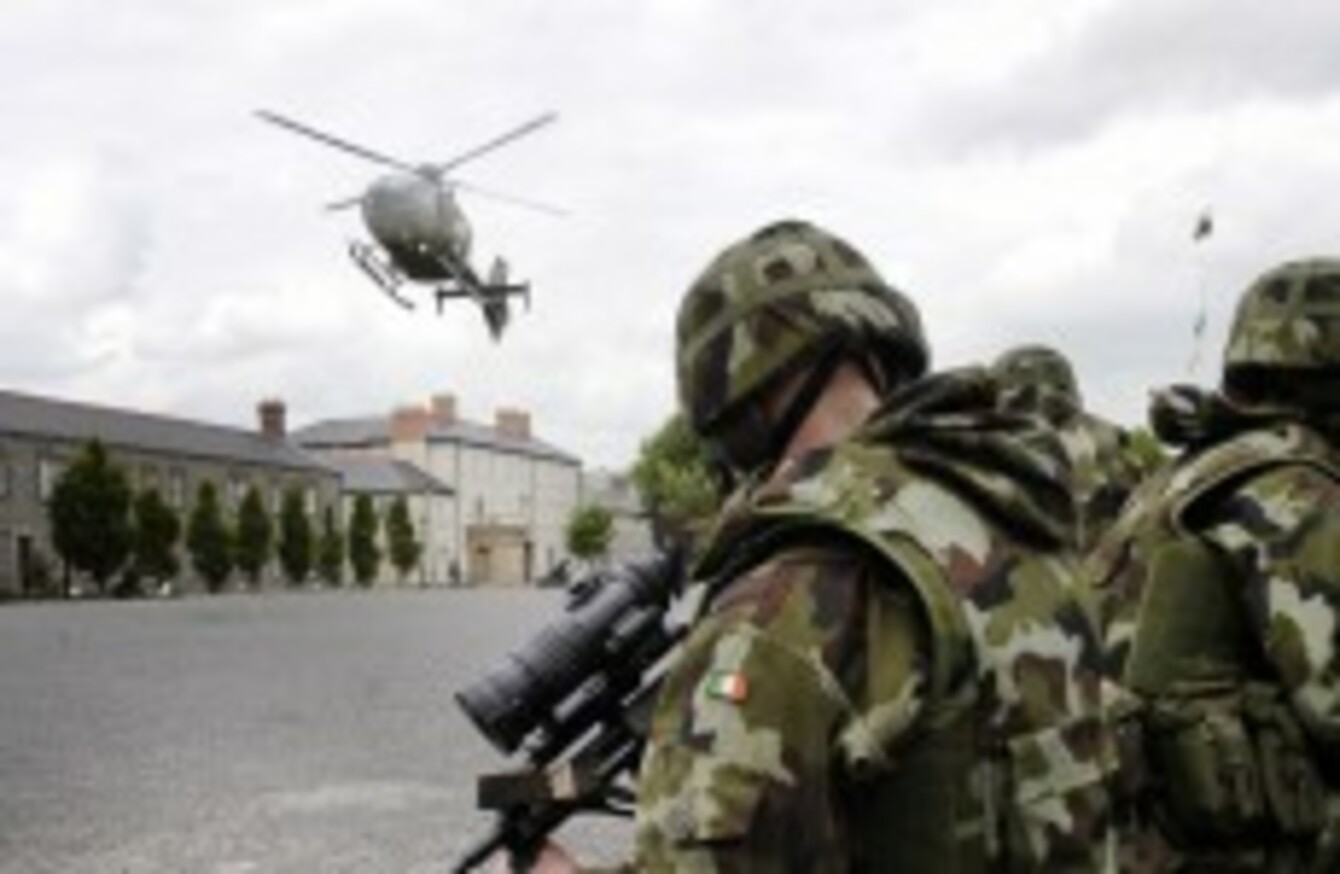 Image: Photocall Ireland
Image: Photocall Ireland
THE ORGANISATION WHICH represents members of the Defence Forces says that rules forcing retirement after 21 years should be scrapped.
PDFORRA Deputy General Secretary Simon Devereux said that the mandatory discharge made "no economic sense".
Some members who joined on a contract basis are due to have their employment terminated in 2015, after 21 years service.
Over 500 people will lose their jobs on this basis from 2015 – 2019, roughly 100 per year – and these personnel, PDFORRA claims, must be replaced at significant cost to the state.
Extending the contracts of these personnel would save "substantial money", says PDFORRA.
Members of the Defence Forces can serve up to 21 years in the ranks of Private and Corporal subject to meeting demanding fitness, overseas service, medical and training criteria.
Sergeant rank and higher can serve at a minimum up to 50 years of age.
"The Government is continually looking to lower its costs and here is an opportunity to do so in an agreed way with PDFORRA members," says Devereux.
PDFORRA estimates that up €1.5 million could be saved annually by agreeing to the change "without any loss of efficiency".
Those affected would still have to maintain the high standards of military fitness, experience and training that have been applied to date so there would be no loss in efficiency if the new measures were agreed.