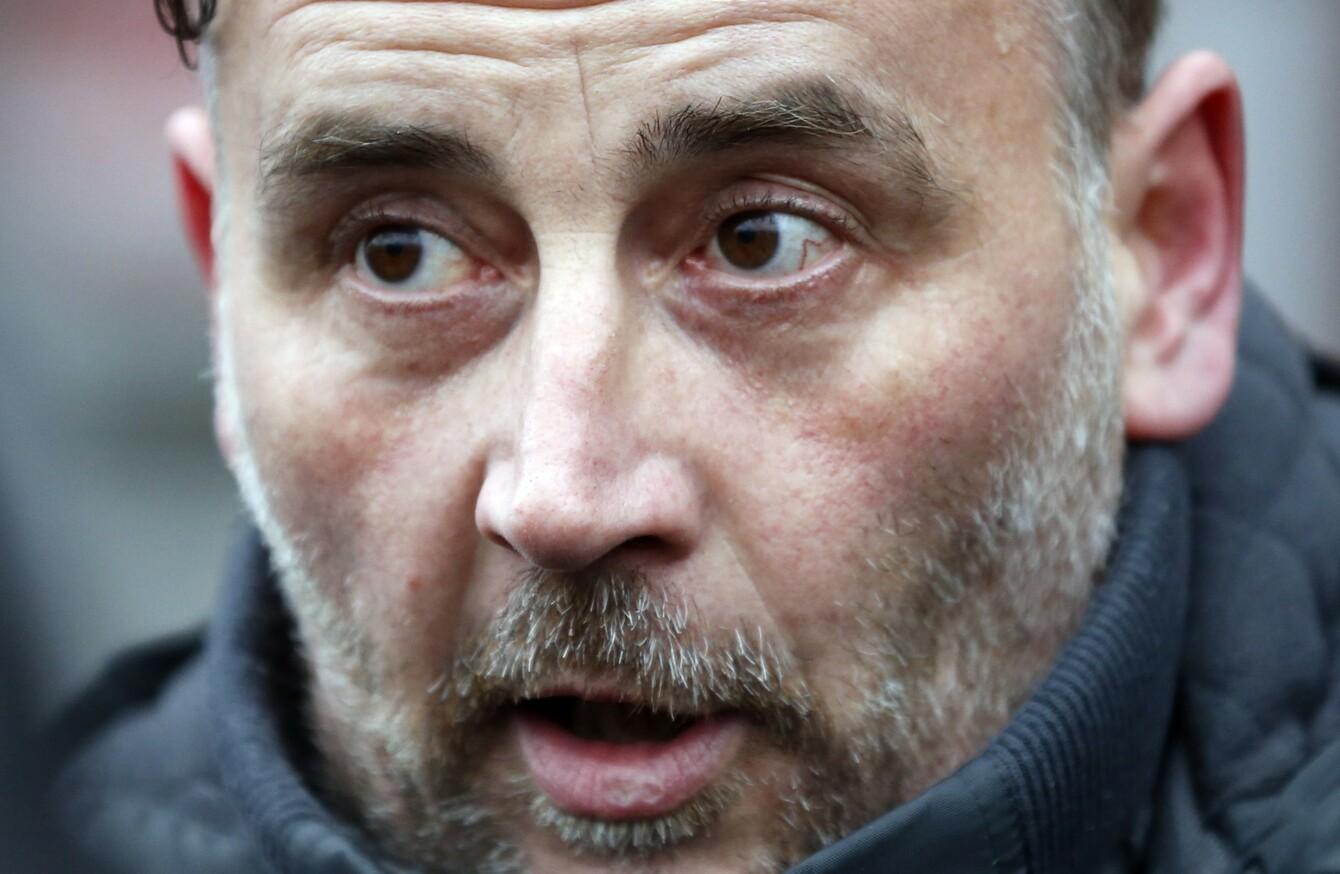 Lutz Bachmann
Image: Frank Augstein/AP
Lutz Bachmann
Image: Frank Augstein/AP
THE LEADER OF a controversial anti-Islam group – that has a growing following in Europe – is coming to Ireland in June, it has been announced.
Lutz Bachmann, the founder of the right-wing Pegida organisation, will be visiting Ireland to speak here in June.
That's according to Identity Ireland – anti-immigration group in Ireland that is affiliated with Pegida.
In a statement released tonight, Identity Ireland said that it had invited Bachmann to speak at a conference that they were hosting in Limerick.
Representatives from Identity Ireland had attended an event in Prague at the beginning of the month hosted by Fortress Europe – a grouping of broadly anti-immigration, nationalistic organisations and parties from across the continent.
Following the event, Identity Ireland said that extended an invitation to Pegida to come to Ireland – which Bachmann accepted.
"Mr Bachmann has said he looks forward on coming to Ireland and wants to experience the unique Irish hospitality which has been abused for far too long by the liberal cabal," the statement reads.
Lutz will join us in the month of June.
Pegida
Pegida (Patriotic Europeans against the Islamisation of the West) is a broad European network of loosely linked groups opposed to what they call the "Islamisation of Europe".
The organisation was founded in Dresden, in eastern Germany in October 2014, but has since spread to a number of European countries – however, Dresden remains its stronghold.
The network launched an Irish branch in Dublin in February of year – an event that was met with a strong counter-demonstration by opposing groups.
Violence broke out at the counter-demonstration, with both sides clashing and gardaí becoming involved.
Identity Ireland chairman Peter O'Loughlin – who also ran as candidate in the general election – was hospitalised following an attack on the day.
Counter-demonstrations have always sprung up against Pegida marches, with people protesting against what they call the racism and xenophobia of the organisation.
Pegida have always denied being a racist organisation – an assertion that anti-racism groups vehemently dispute.
Lutz Bachmann has been the focus of controversy in the past.
In January of last year he stepped down as leader of the organisation when images emerged that appeared to show him posing as Adolf Hitler.
There were also reports of him referring to immigrants by a number of derogatory terms in a closed Facebook conversation.
TheJournal.ie has contacted Identity Ireland to determine exactly when and where the event in June will be taking place.