Updated 3.25pm 
FINE GAEL TD Peter Fitzpatrick will not be running for re-election, the party has confirmed today.
The Louth-East Meath TD told Fine Gael supporters in the constituency that he will not be seeking the party's nomination at next month's selection convention in a letter seen by TheJournal.ie 
The brief letter thanks members who helped him and the branches that nominated for the upcoming convention.
It gives no reasons as to why he has made this decision and he did not immediately respond to a request for comment today. A Fine Gael source described his decision as being a "personal" one.
"Over the next number of weeks and with the help of my family I will be reflecting omy future plans and will make a further statement at that stage," Fitzpatrick wrote in the letter issued yesterday.
In a statement issued through Fine Gael this afternoon, Fitzpatrick said:
The last four and a half years have been both enjoyable and rewarding working on behalf of my constituents and I am looking forward to continuing my work in Dáil Éireann over the coming months.
The former county football manager won his Dáil seat at the 2011 general election but has kept a relatively low profile over the last four years.
The decision comes as Fine Gael recently delayed the selection convention by a month. It had been due to take place last Thursday but has now been pencilled in for 9 July.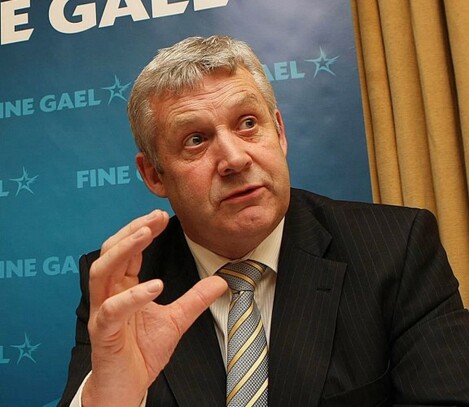 Source: PA Archive/Press Association Images
Sitting TD Fergus O'Dowd (above) is expected to seek the party's nomination but it is unclear whether Fine Gael will run two or three candidates in the five-seat constituency.
A crowded field of potential Dáil hopefuls includes councillors Dolores Minogue, Colm Markey and Paddy Meade.
Also putting their name forward is councillor Sharon Tolan who said this morning she was "saddened" by Fitzpatrick's decision to withdraw.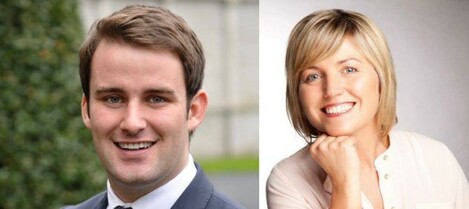 John McGahon and Sharon Tolan Source: Facebook and Twitter
"Since his election to Dáil Éireann on his first attempt in 2011, Deputy Fitzpatrick has proven himself to be a hard-working TD for Louth and always loyal to his constituents," she said.
Fitzpatrick's departure from the field could also pave the way for Dundalk-based councillor John McGahon, a first-time councillor in Louth, to put his name forward at convention.
Another Dundalk-based councillor, Maria Doyle, has also been tipped to seek the nomination.