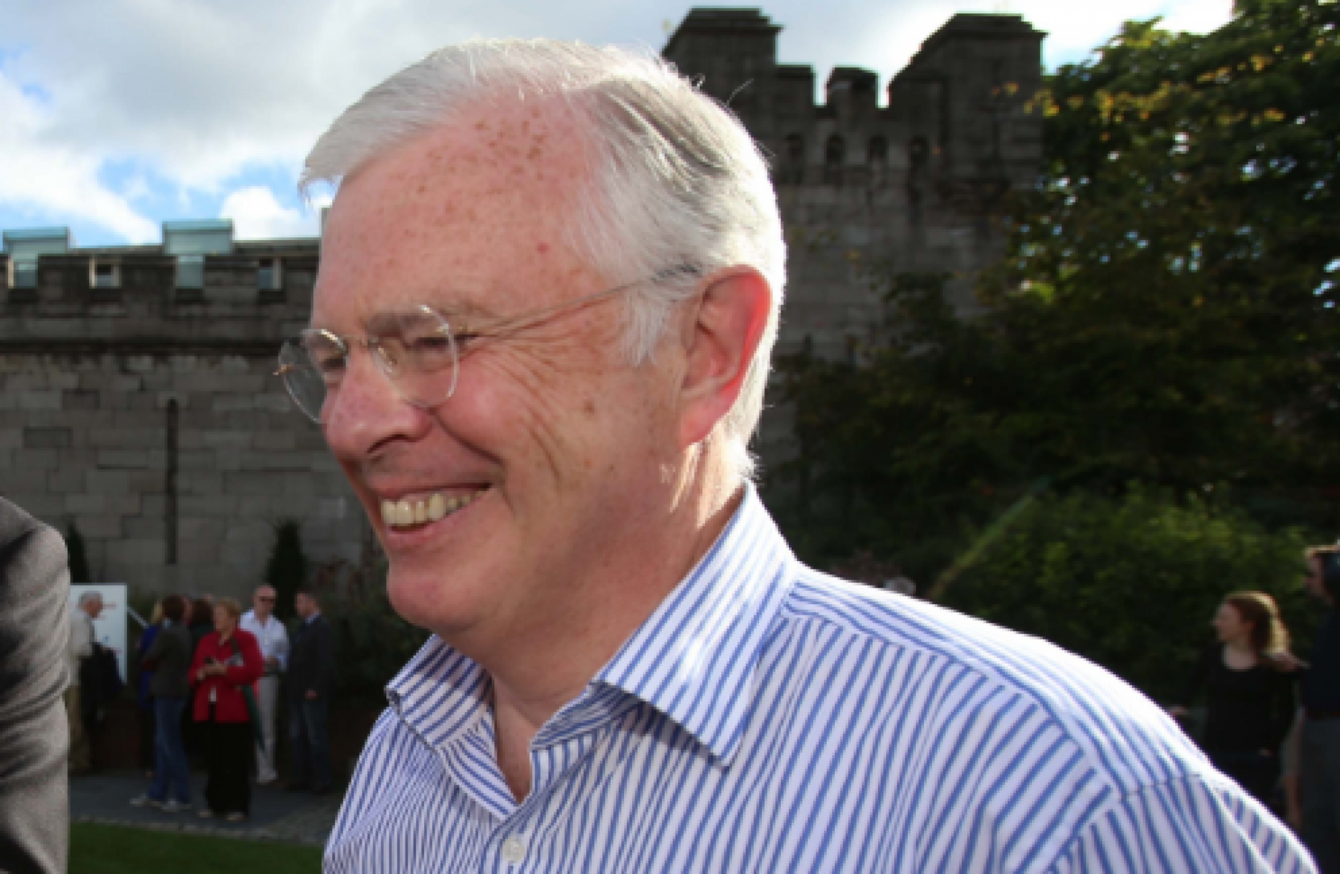 PETER MATHEWS, THE former Fine Gael and Independent TD, has died.
He was 65.
The finance consultant and political commentator was elected to the Dáil in the Dublin South constituency in 2011, but left the party in 2013 after voting against the Protection of Life During Pregnancy Bill.
He announced last February that he had been diagnosed with cancer, but that he would continue to campaign in the general election.
"As a candidate running for re-election in the 2016 General Election, I believe it is only fair that I inform my constituents and the public of a recent development," his statement last year said.
He explained that he had gone for a routine medical examination the previous month, "which resulted in an unexpected diagnosis of oesophageal cancer".
Mathews was one of three Fine Gael TDs elected in the five-seater Dublin South constituency in the 2011 election. Boundaries were redrawn during the last Oireachtas, and he failed to retain his seat in the three-seater Dublin Rathdown last year.
He had joined Lucinda Creighton's 'Reform Alliance' grouping in the wake of leaving Fine Gael in 2013, but did not later join Renua.
Long career 
Mathews attended Gonzaga College and later went on to study Commerce in University College Dublin. He was a Chartered Accountant and worked for Coopers and Lybrand (now PwC) and ICC bank for 20 years.
In the late 90s he set up an independent consultancy in banking and finance, and in the years before he entered politics Mathews gained national prominence as a columnist and as a regular panellist on Vincent Browne's TV3 show during the financial crash.
He is survived by his wife Susan and four adult children.
Former Dáil colleagues of Mathews, including Fine Gael's Alan Farrell, ex-Labour and Fianna Fáil TD Colm Keaveney, and Fine Gael Senator Frank Feighan, have been paying tribute to him this morning.
"I got to know him well a year or two before he entered politics and thoroughly enjoyed his company whether it was social or political," Fine Gael Senator Neale Richmond said.
"Peter and I regularly had lively discussions on political matters but never once fell out.
He was held in high regard by his community and liked by all he met. He fought his illness with great bravery and I was deeply saddened to learn of his passing.