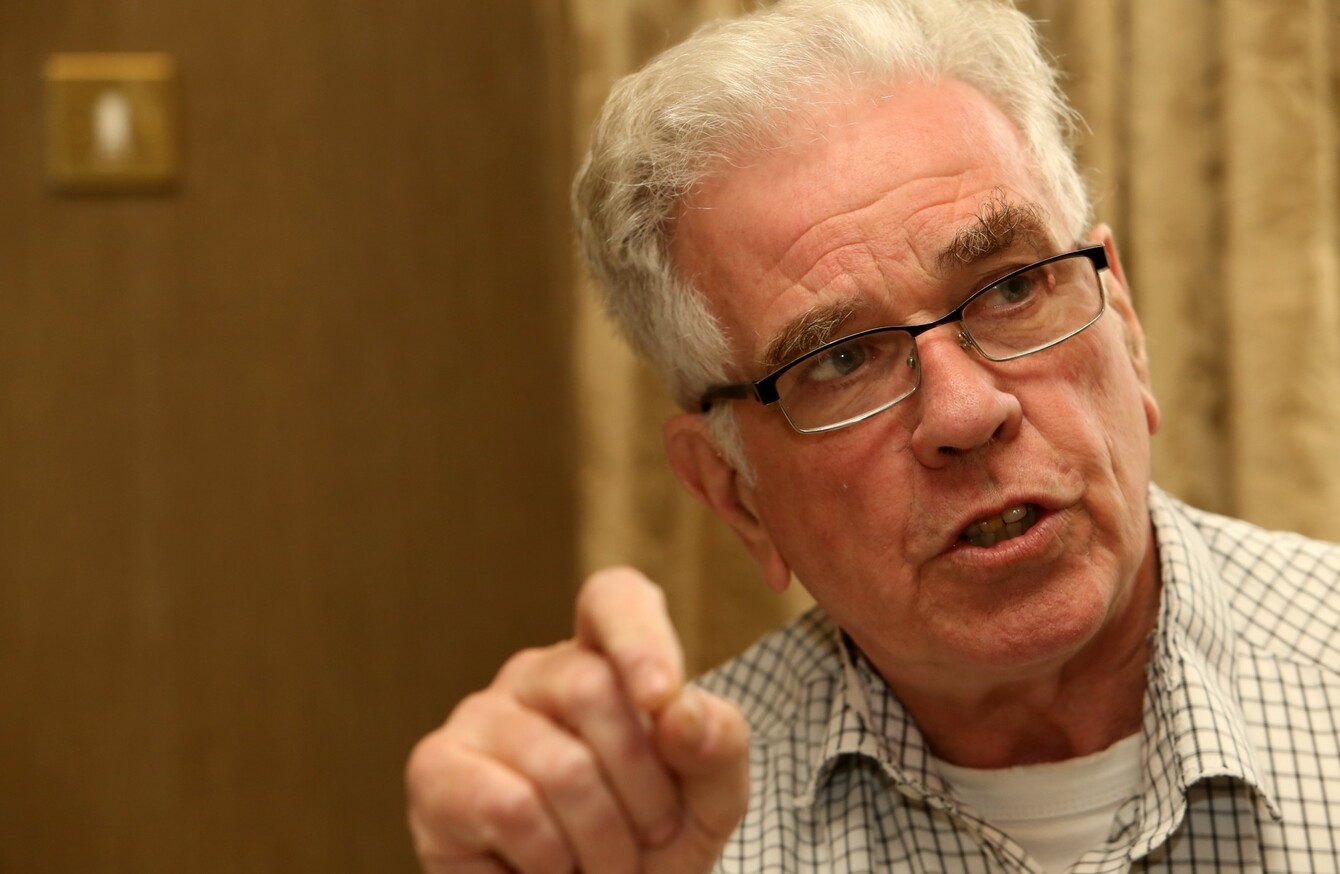 Image: RollingNews.ie
Image: RollingNews.ie
HOMELESSNESS CAMPAIGNER PETER McVerry has hit back at Tánaiste Joan Burton's claim that he is unfamiliar with the work of the Department of Social Protection.
During the first party leaders' debate of the general election campaign on TV3 last night, the Labour leader was questioned about criticism of the department's decision not to raise the rent supplement.
Debate moderator Colette Fitzpatrick referred her to calls made by the Peter McVerry Trust founder for the payment to be increased.
Burton responded that the department is providing and funding homes for 65,000 people, adding: "I don't think Fr Peter is familiar with what we do."
The remark was heavily criticised last night, with Fianna Fáil branding the Tánaiste "out of touch".
Asked about the comment on Newstalk Lunchtime today, McVerry said the government has ignored repeated calls to raise rent supplement.
"It's certainly true that I'm not an insider in the Department of Social Protection. They're not informing me of everything they do but I do see the results of what they do on the ground," he said.
The reality is, that in the last 12 months, an extra 645 individuals are using emergency homeless accommodation.
In the last year, an extra two families a day were becoming homeless, almost all evicted from the private rental sector because they were unable to pay the rent because the rent supplement was too low.
'Falling through the net'
McVerry said every agency working with homeless people in Ireland has called for an increase in rent supplement to avoid families being evicted but that the appeal has "fallen on deaf ears".
"Now there is a scheme whereby an individual family can apply to the department, and that's what the minister was referring to, but the majority of families that we encounter have never heard of that scheme and they only learn about it after they have become homeless," he said.
There are a lot of families who are falling through the net.
Figures released earlier this week showed that the number of people in emergency accommodation increased by 40% over the course of 2015.
In December 2015, there were 5,241 adults and children in emergency accommodation nationwide.
Rent supplement rates have not been increased since May 2013.
The Department of Social Protection says the scheme referred to by McVerry, which allows the supplement to be raised on a case-by-case basis, has so far prevented over 6,000 families becoming homeless.