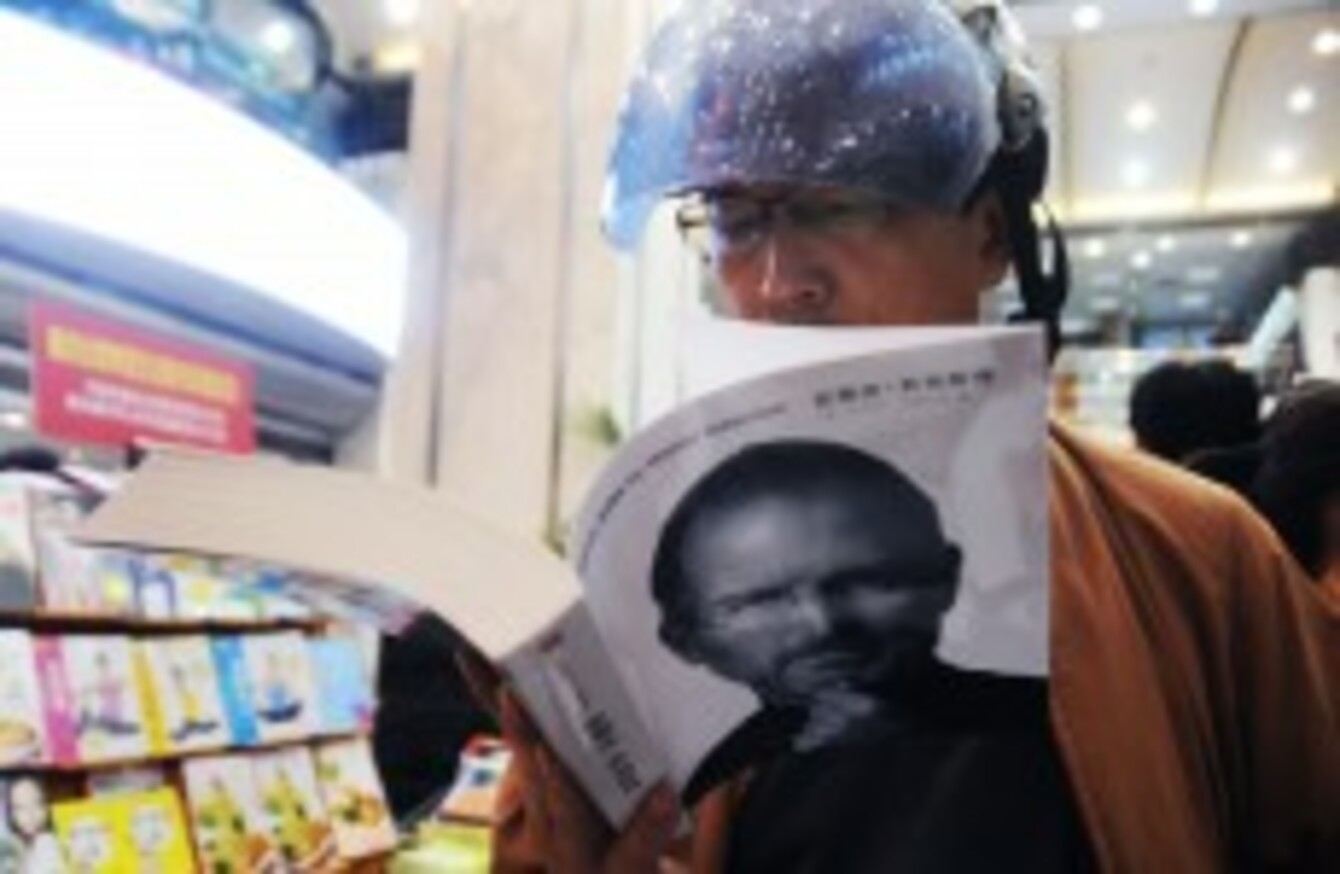 A customer reads the new biography in a Shanghai bookstore
Image: Zhong yang/AP/Press Association Images
A customer reads the new biography in a Shanghai bookstore
Image: Zhong yang/AP/Press Association Images
LATE APPLE FOUNDER Steve Jobs was a genius with a brittle manner and an aversion to deodorant, according to a new biography published today.
Walter Isaacson's account of the iconic tech wizard's life, simply called Steve Jobs, appears just two and a half weeks after Jobs's death from pancreatic cancer. It is based primarily on hours of interviews which Isaacson conducted with Jobs over the last years of his life.
The biography gives a number of telling details about the personality and career of Jobs, who led Apple to its current dominant position in several technology markets. We've put together some of the best for you:
He was petulant Jobs wasn't always a nice guy, according to Isaacson, who told CBS News: "He [Jobs] was very brittle. He could be very, very mean to people at times. Whether it was to a waitress in a restaurant, or to a guy who had stayed up all night coding".
He was a Facebook fan Jobs had a lot of admiration forMark Zuckerberg's company, according to the Economic Times – which reports that he saw it as the only real social network out there.
He didn't wear deodorant At least as a young man, Jobs wasn't a fan of frequent washing. Isaacson said: "He believed that his vegan diet, and the way he lived made it so he didn't have to use deodorant or shower that often. It was an incorrect theory as people kept pointing out to him."
He was furious about Android Jobs was extremely angry when Google decided to launch Android, according to CNET – which reports that he saw the rival operating system as essentially an idea stolen from Apple.
He didn't lock his back door Despite his enormous wealth Jobs lived in a normal home in Palo Alto, California. "You could walk into the garden in the back gate, and open the back door to the kitchen, which used to not be locked," Isaacson said.
He tried to redesign his medical equipment After a life-saving liver transplant in 2009,  Jobs disapproved of his oxygen mask and finger monitor – so he proposed ways to revamp and improve them, the Washington Post reports.
He wanted to make a TV set next An Apple TV set was a personal obsession of Jobs's, according to the Washington Post. Currently the company sells a set-top box – but a full "integrated" set could be next in the pipeline if Apple follows its founder's wishes.