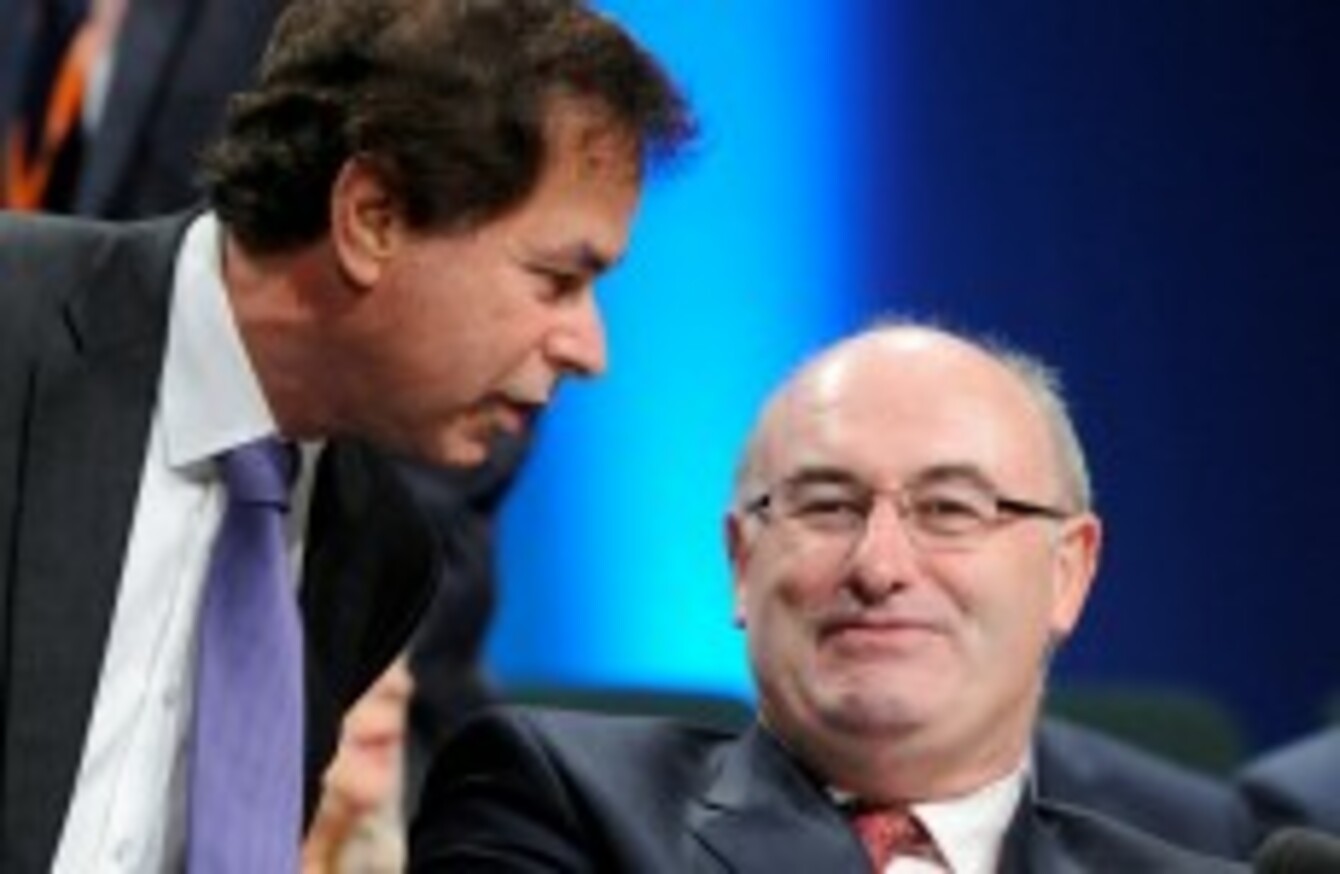 Alan Shatter (L) with Phil Hogan (File photo)
Image: Photocall Ireland
Alan Shatter (L) with Phil Hogan (File photo)
Image: Photocall Ireland
JUSTICE MINISTER ALAN Shatter has been called on to make a statement in relation to Environment Minister Phil Hogan's alleged interference in the housing allocation process for a Traveller family in Kilkenny.
Fianna Fáil has called on Shatter, who is also equality minister, to make a statement and to have time set aside in the Dáil for what the party's justice spokesperson, Niall Collins, said was "a serious breach of a citizen's fundamental rights".
Hogan became embroiled in controversy yesterday when it emerged that he wrote a letter to constituents in Bonnettstown in Kilkenny informing them that the McCarthys, a Traveller family, would not be allocated a house in the area.
He defended his actions saying that he had been in receipt of information in relation to the matter and had passed this onto the local authority but there have been calls for him to more fully explain himself.
Collins made the call for a statement from Shatter on the matter during the Dáil's Order of Business yesterday.
In a statement issued later, he said: "This revelation raises serious questions about the conduct of a senior Cabinet Minister, and it is in the public interest that we be given the opportunity to clarify certain matters arising from this case, in particular the apparent abandonment of any principles of equality.
"We now know that a senior Minister sought to conspire against a citizen of the State in a process where one is entitled to expect equality and due process.
"This intervention by Minister Hogan is a very serious breach of an individual's fundamental right to be treated equally before the law."
He said that it was a "matter of real public concern" and urged Shatter to "protect the principles of equality" in Ireland by making a statement on the issue as a matter of urgency.