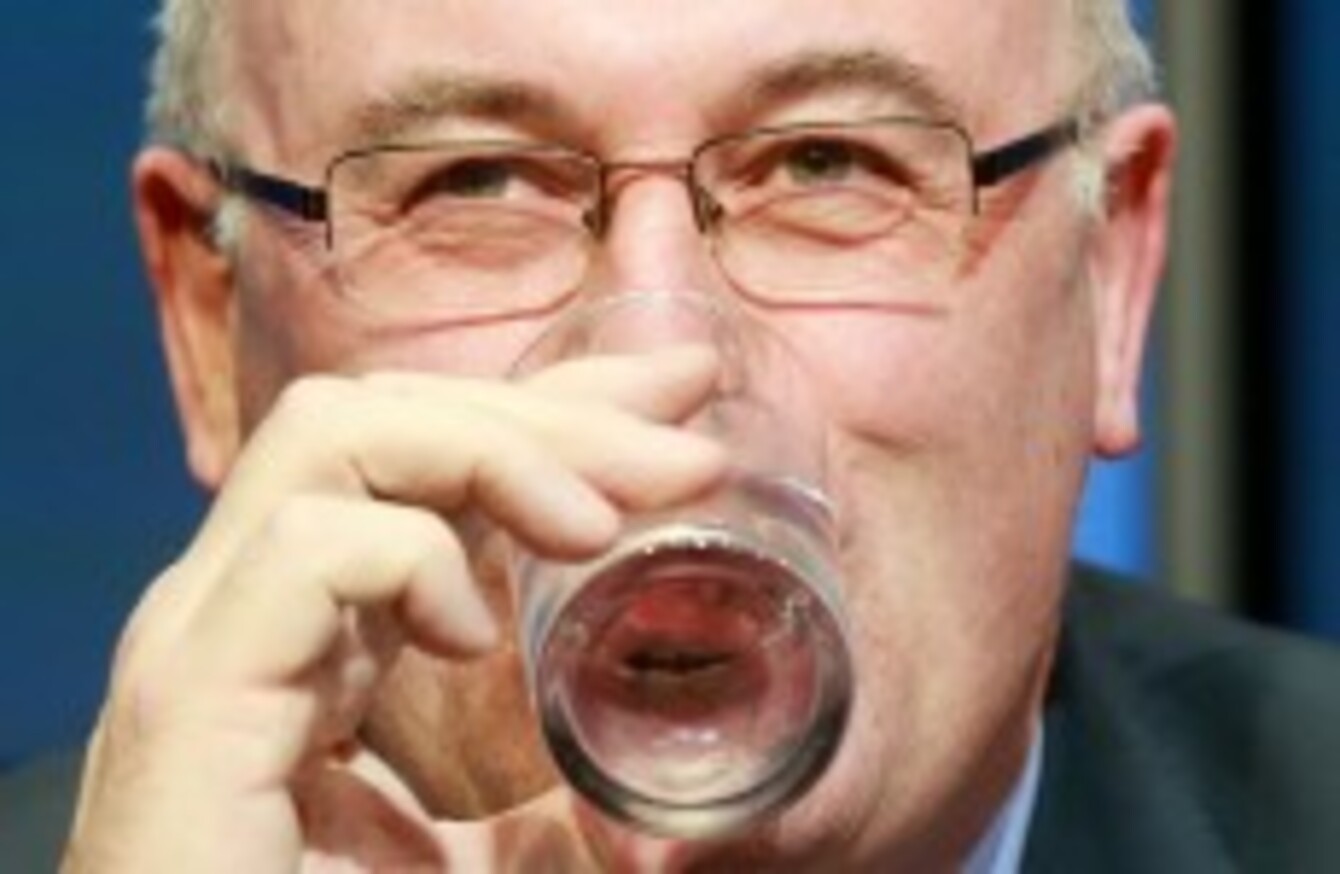 Image: Laura Hutton/Photocall Ireland
Image: Laura Hutton/Photocall Ireland
Updated 8.04pm
FORMER MINISTER FOR the Environment, Phil Hogan has said Irish people will have to choose between paying water charges or higher income tax.
Meanwhile, Minister for Social Protection has said the Government is examining what a 'fair price' would be for water.
Ahead of a number of protests planned over the weekend, expected to involve more than 100,000 people, Hogan, now European Union Agriculture Commissioner said "water is not free".
"It's costing €1 billion a year to supply water to all of the people of this country," he told Newstalk's Lunchtime earlier.
"So, you either pay more in income tax, but we get the systems we have in place which are not adequate at all for future development of our country, or we actually pay as we use – and it's never easy," he said. "People right across the European Union are paying as you use at the moment."
I understand the depth of feeling there is for various reasons with people at a time when they've gone through an awful lot of pain but at the end of the day there is a choice to be made. You pay as you use for a service or you pay more in income tax.
He told the show that people are "entitled to protest" but he does not believe anybody is going to get rid of water charges.
Speaking to RTÉ's Six One, Minister  Joan Burton said the Government is examining the charges, and stressed that the charges will be "modest", but sufficient to pump enough investment into water services.
She added that she expects the charges to remain capped for some time.
Originally published 5.17pm. Additional reporting by Nicky Ryan