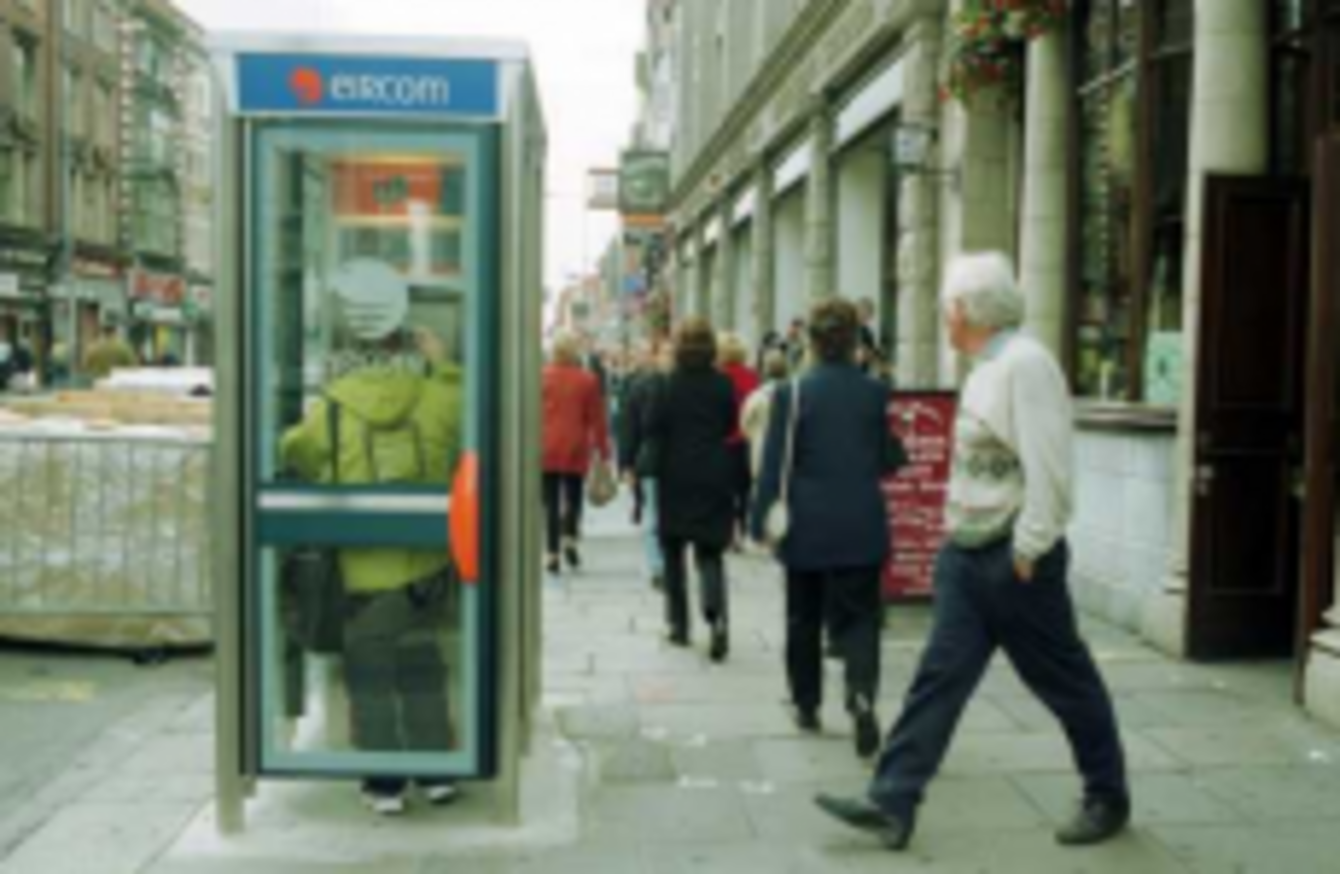 Image: Graham Hughes/Photocall Ireland
Image: Graham Hughes/Photocall Ireland
A CALL HAS been made to remove phone boxes from Dublin city centre, with a councillor saying they are a 'huge attraction for anti-social behaviour'.
Some will be surprised that there are still phone boxes, while some will recoil at the thought of them being taken away.
What do you think? Are they an obsolete eyesore or a still-useful facility?
We're asking: Is it time to get rid of phone boxes?

Poll Results:
Yes - they're useless (6011)
No - they're handy (3536)