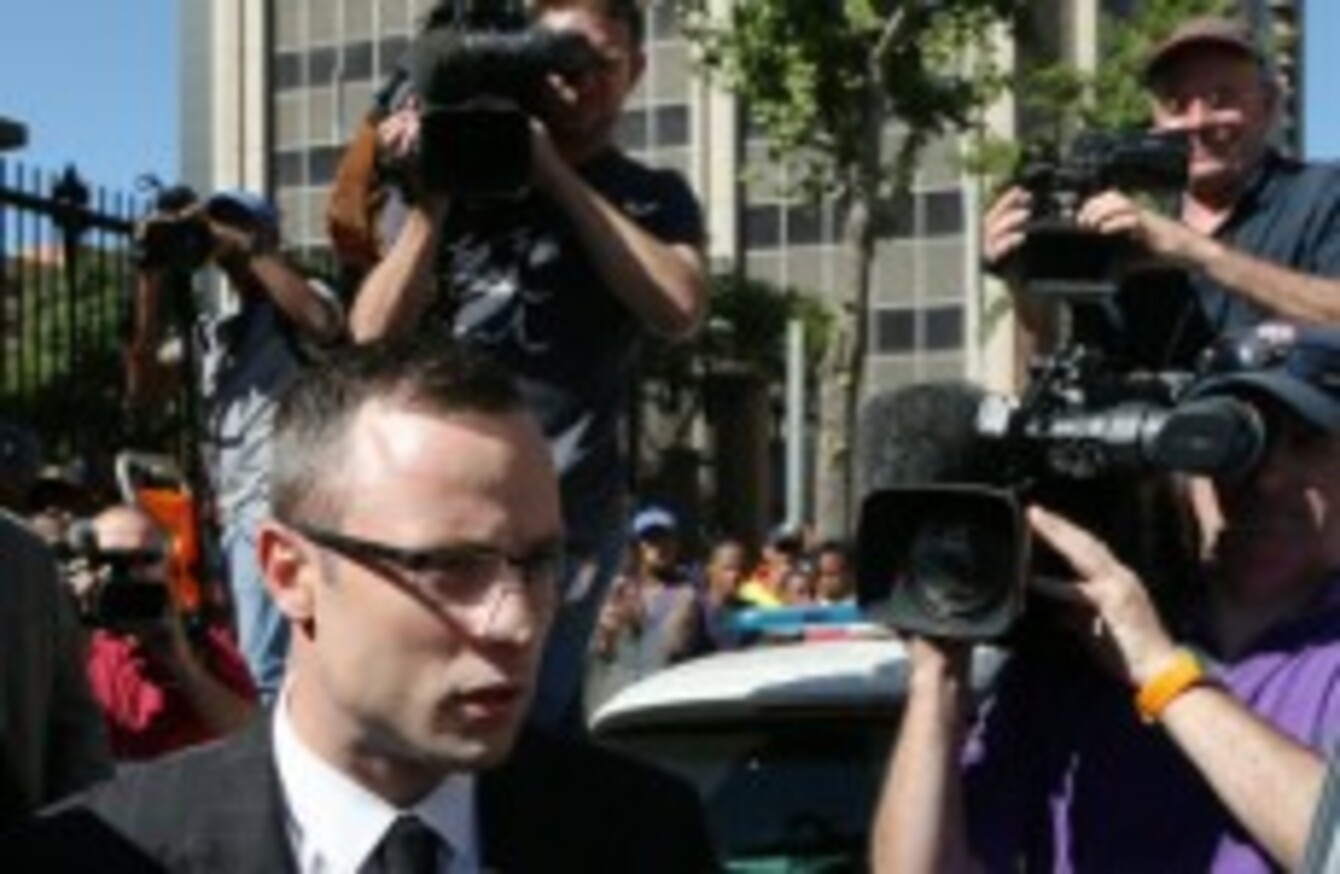 Pistorius arrives in court this week
Image: Themba Hadebe/AP/Press Association Images
Pistorius arrives in court this week
Image: Themba Hadebe/AP/Press Association Images
OLYMPIAN OSCAR PISTORIUS will have to wait ten days to give evidence at his trial.
Pistorius, accused of murdering his girlfriend Reeva Steenkamp, was due to give evidence today, but the trial has been delayed.
Trial judge Thokozile Masipa said that one of her assessors is unwell, meaning that the trial will be adjourned until Monday, 7 April. The delay comes on the day that Pistorius was due to take the stand.
The Olympian and Paralympic champion's defence team were due to begin their case after the state's prosecutors concluded their argument on Tuesday.
Their case has portrayed Pistorius as a reckless, aggressive gun fanatic. They included text messages where Steenkamp said that she was "sometimes scared" of the athlete.
In the messages, Steenkamp tells Pistorius that he has "picked on [her] incessantly" and complains about things like how she talks and chews gum.
However, police did note that 90 per cent of the messages they discovered between Steenkamp and Pistorius were normal and loving.