THE WEATHER MAY be warmer in the summer, but camping in the autumn often means escaping crowds and exploring stunning natural sites in peace.
We've put together a collection of destinations that offer everything from beautiful foliage to clear skies you can enjoy year-round.
From the dramatic landscape of Utah's Arches National Park to star-filled skies in Africa's Sahara Desert, here are 14 unique destinations for camping this autumn.
Milford Sound is a fjord located on the west coast of New Zealand's South Island. Described by Rudyard Kipling as the "eighth wonder of the world," the fjord is home to breathtaking mountain peaks and cascading waterfalls. Campervan spots can be arranged through the Milford Sound Lodge.
Source: Jo@net via Flickr/Creative Commons
At Arches National Park in southeast Utah, visitors will discover an otherworldly landscape of contrasting colors, 2,000 natural stone arches, hundreds of soaring pinnacles, and massive fins. Going in the autumn allows you to miss the craziness of the park's busiest season, which goes from May to October. The Devils Garden Campground is open year-round for campers.
Source: Trodel via Flickr/Creative Commons
Camping allows you to experience the stunning beauty of Norway's fjords both in the daytime and at night. Winter camping has continued to become more popular in Norway, and camping sites come equipped with sanitary facilities, cabins, and cross-country trails.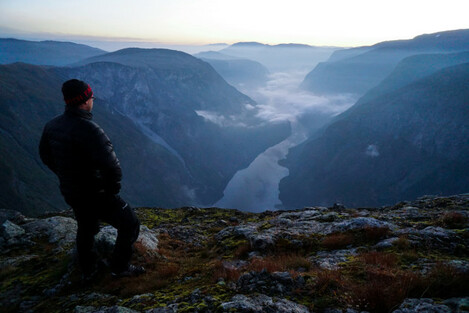 Source: Jorn Eriksson via Flickr/Creative Commons
For a more quirky camping trip, try out one of the hanging tree tents from adventure company Waldseilgarten Höllschlucht. The tents are hung high in the forest of Pfronten, Germany.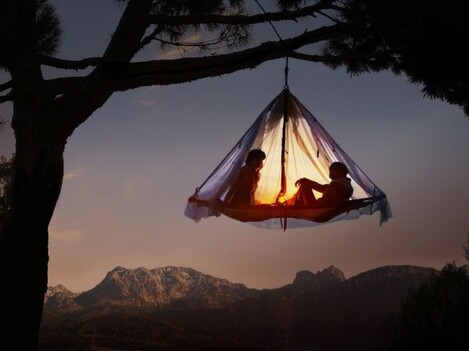 Source: Facebook/Waldseilgarten Höllschlucht Pfronten
See an array of colors unfold and reflect off of pristine lakes in the Adirondack Lakes region of New York. While there are private campgrounds that stay open later in the year, you're also welcome to bring your own tent.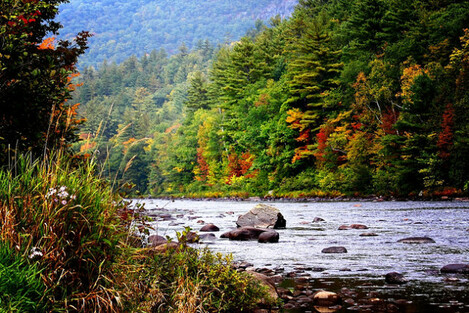 Source: MuseStream via Flickr/Creative Commons
The 6,400-acre site of the Calaveras Big Trees State Park, located in California, stays open until late November. Cross-country skiing through the park's famed giant trees makes for an unforgettable experience.
Source: Joyce NL via Flickr/Creative Commons
Sleep under some of Southern California's darkest night skies at Joshua Tree National Park. October through May tends to be the busy season, so try to book a campsite as early as possible.
Source: inkknife_2000 via Flickr/Creative Commons
Montana's Glacier National Park is home to pristine forests, alpine meadows, rugged mountains, and spectacular lakes. There are more than 700 miles of trails for hikers to enjoy, and you'll find old historic chalets and lodges scattered about. Campgrounds are available, but remember to bring your own water and supplies.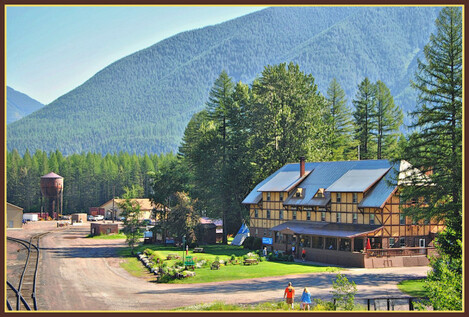 Source: Loco Steve via Flickr/Creative Commons
Wyoming's Yellowstone National Park is home to a huge variety of natural wonders, from geysers, pine-clad hills, and nearly 3,500 square miles of wilderness. The park has campgrounds you can reserve up until November, but year-round grounds work on a first-come, first-serve basis.
Source: rachaelvoorhees via Flickr/Creative Commons
With more than 35 million square feet of mountain wilderness, Jasper National Park is the largest park in the Canadian Rockies. It has plenty of year-round camping options.
Source: Peggy2012CREATIVELENZ via Flickr/Creative Commons
Africa's Sahara Desert offers continuous miles of terrain, but the real appeal is the clear views of the skies and stars that appear at night. Since the desert can get extremely hot in the summer, autumn is the ideal time to visit.
Source: wonker via Flickr/Creative Commons
The Lake District National Park, located in northwest England, has many shimmering and sheep-filled hills to explore. The area is scattered with campsites for hikers and families.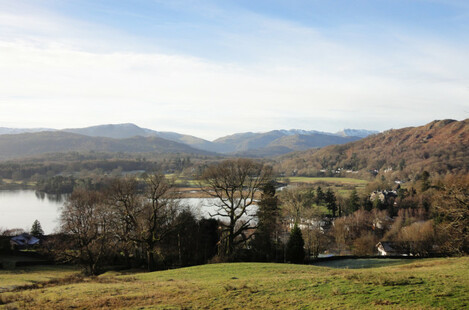 Source: rockabilly_girl via Flickr/Creative Commons