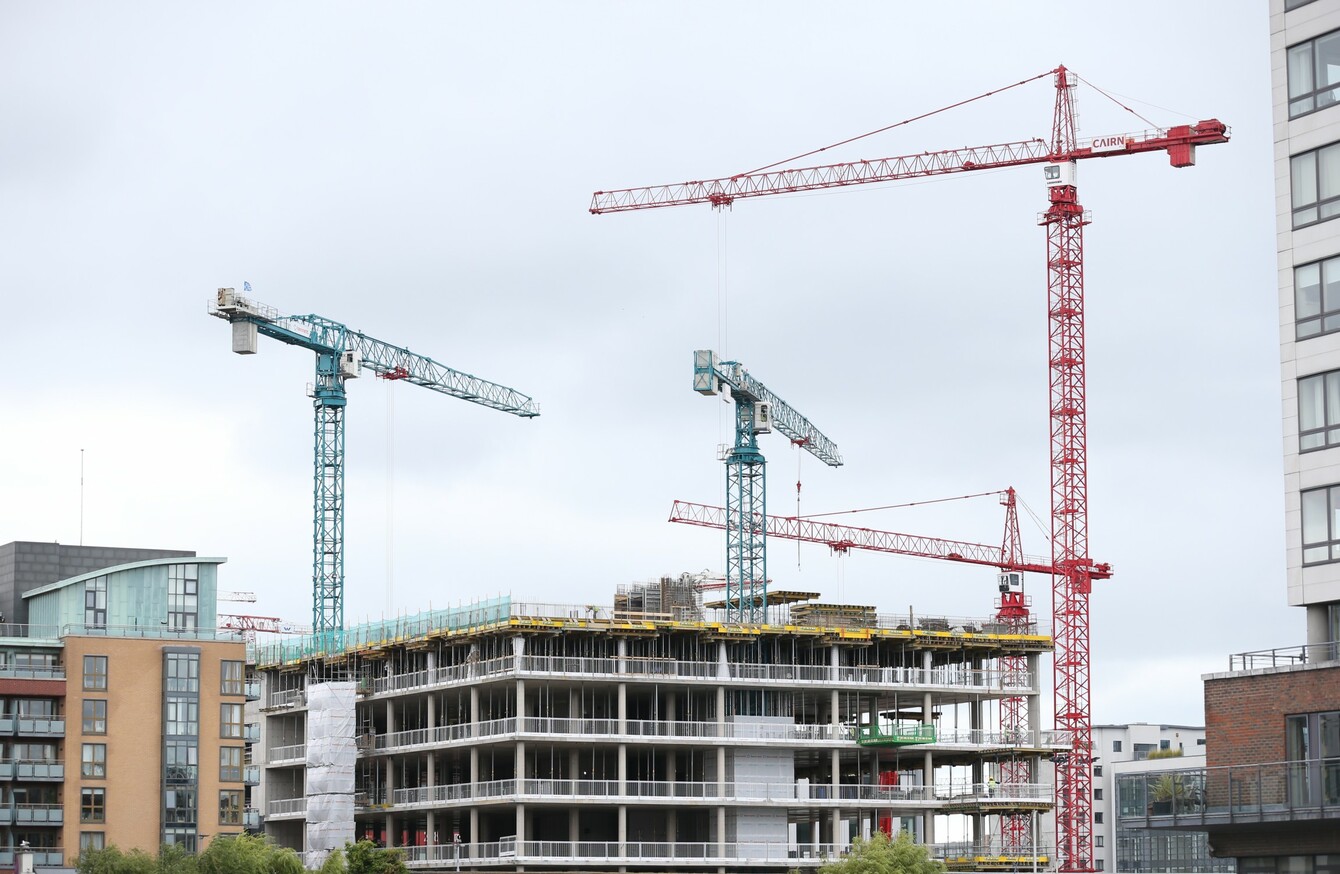 Image: RollingNews.ie
Image: RollingNews.ie
THE NUMBER OF planning permissions granted in the first quarter of 2017 was up 50% on the same time last year.
In total, there were 4,650 permissions granted for dwellings, with 3,754 for houses and 896 for apartment units.
The number of apartment permissions represents a 60% jump on last year, while houses are up 48%.
Of those, one-off houses accounted for 27.4% of all new dwelling units granted planning permission in this quarter.
The total number of planning permissions granted for all developments was 5,959.
The total floor space approved is up by 14%.
1,403 of the total approvals were granted in Dublin, with 1,017 in Cork and Kerry and 700 in the border region.
Planning permission is only a reliable indicator of plans to build and the stats do not give an insight into how many of these permissions have begun work.