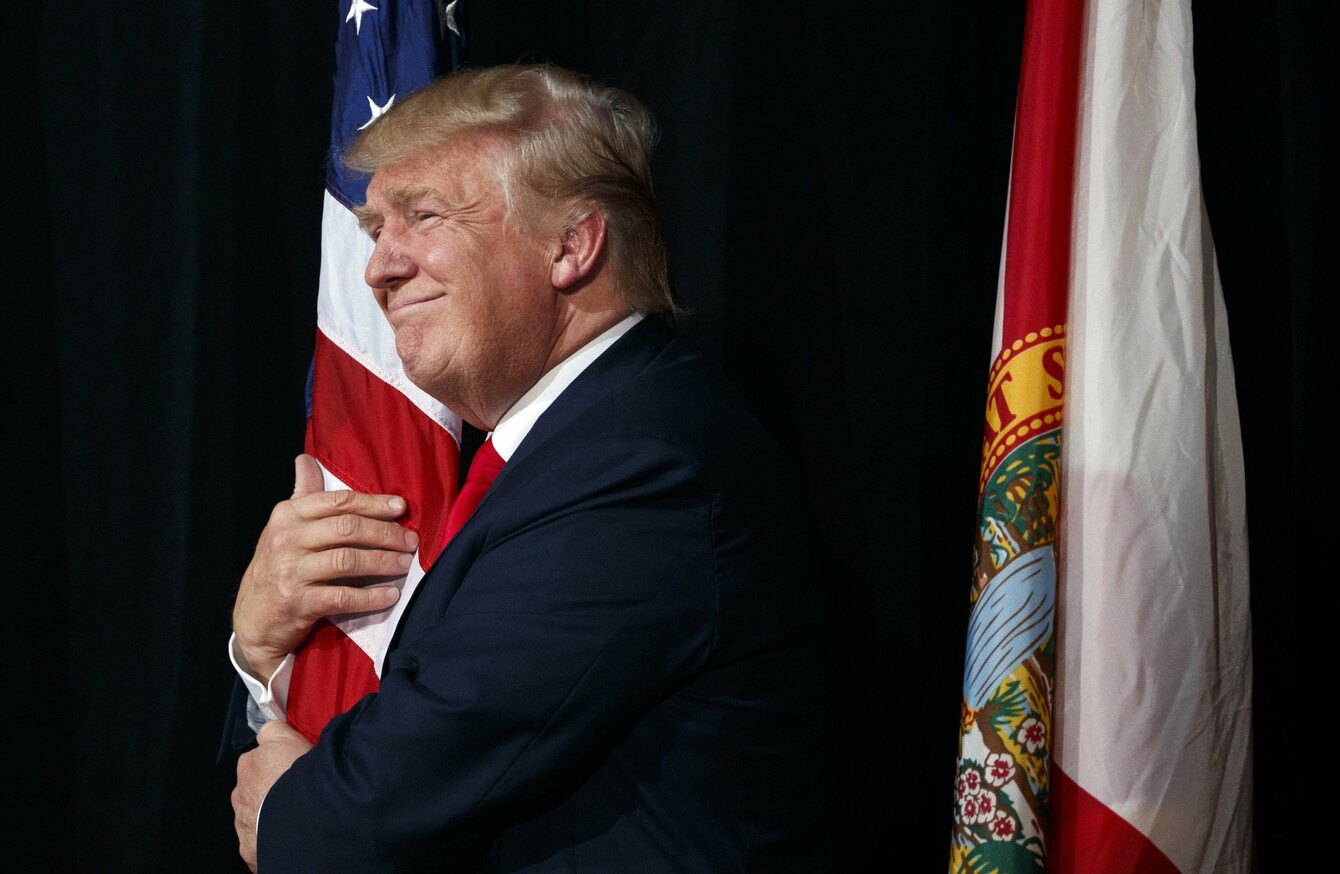 Image: Evan Vucci
Image: Evan Vucci
IT IS JUST days until Donald J Trump is inaugurated as the 45th President of the United States.
Friday's Washington DC event is set to be full of "soft sensuality" according to Tom Barrack, chairman of the president-elect's inaugural committee, who said the event in Washington would have "poetic cadence," rather than a "circus-like" coronation.
Trump has been struggling to attract A-listers and numerous artists have outright rejected overtures from his camp to play the event, but Barrack says the transition team are "overwhelmed" by interest in playing.
"We're fortunate in that we have the greatest celebrity in the world, which is the president-elect; side by side is the current president…," he told reporters at Trump Tower this week.
"So what we've done instead of trying to surround him with what people consider A-listers is, we are going to surround him with the soft sensuality of the place.
"It's a much more poetic cadence than having a circus-like celebration that's a coronation," Barrack said. "The cadence of it is going to be 'let me get back to work.'"
The "A-lister" comment was widely seen as a slight on outgoing President Barack Obama, whose 2013 second inaugural saw performances by James Taylor, Kelly Clarkson and Beyonce.

Timetable
The inauguration begins at 9.30am ET Friday (2.30pm here) with a lengthy ceremony, before public comments start at 11.30am. The swearing-in will begin at noon, when Supreme Court Chief Justice John Roberts leads the oath of office.
The ceremony will feature performances from the Mormon Tabernacle Choir and America's Got Talent alumnus, 16-year-old Jackie Evancho. The event will be attended by Hillary Clinton, who lost November's election to Trump and her husband Bill, alongside Presidents George W Bush, Barack Obama and Jimmy Carter.
Trump will then lead the parade from the steps of the US Capitol to the White House. This section will see performances from Radio City Music Hall's Rockettes and the marching band from Talladega College in Alabama.
That evening, a host of balls will take place in Washington, with the two main balls at the Walter E Washington Convention Centre and the National Building Museum.
The event is reported to cost around €27 million and thousands are expecting to attend.