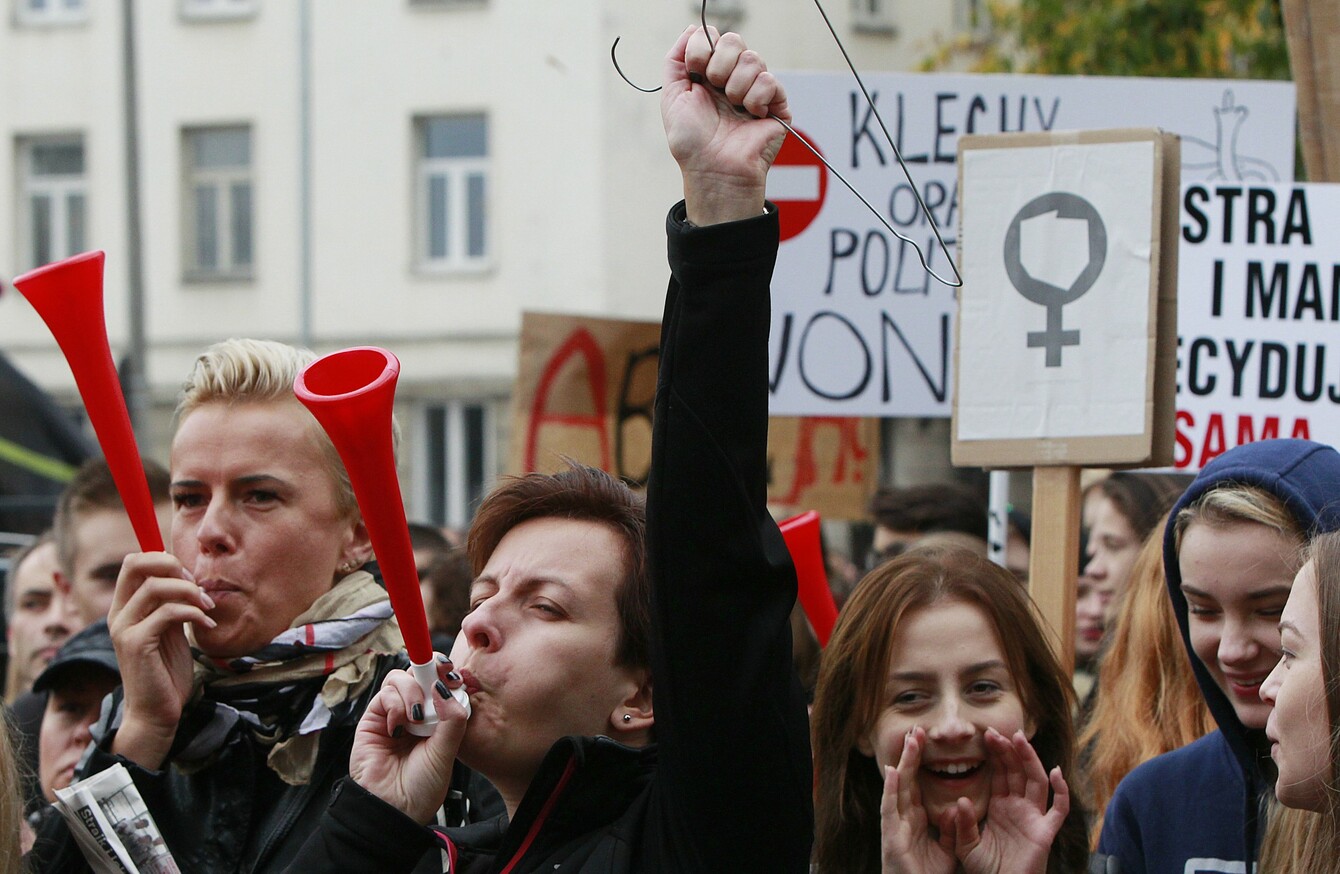 Image: Czarek Sokolowski/PA
Image: Czarek Sokolowski/PA
POLISH PRO-CHOICE activists are planning mass protests after the ruling party said it still plans to introduce very strict abortion laws.
Law and Justice party chairman Jaroslaw Kaczynski said that every child should have the chance to have a name and be baptised despite having no chance of survival.
He said: "We will strive to ensure that even cases of very difficult pregnancies, when the child is certain to die, very deformed, still end up in a birth, so that the child can be baptised, buried, have a name."
Women's groups have said they will hold nationwide rallies on 24 October.
Opposition
Kaczynski said the policy his party is proposing would only exclude cases in which the mother's health or life was at risk.
His comments came just days after Law and Justice members in parliament voted down a draft law that called for a total ban on abortions and for prison terms of up to five years for women who intentionally ended their pregnancies.
Many of the same lawmakers had voted to consider the legislation only two weeks earlier, but defeated it after massive street demonstrations and boycotts by women in predominantly Catholic Poland.
Kaczynski denied the party's change of heart resulted from the protests, but said Law and Justice is now drafting another anti-abortion bill to curb the termination of pregnancies in cases of foetal illness or genetic defects.
He gave no detail or the timing for the new draft.
Last week, the Law and Justice party rowed back on plans for an all-out ban on abortion after large-scale protests across Poland.
Jaroslaw Gowin, the minister of science and higher education, said the protests by women have "caused us to think and taught us humility".
With reporting from AFP.