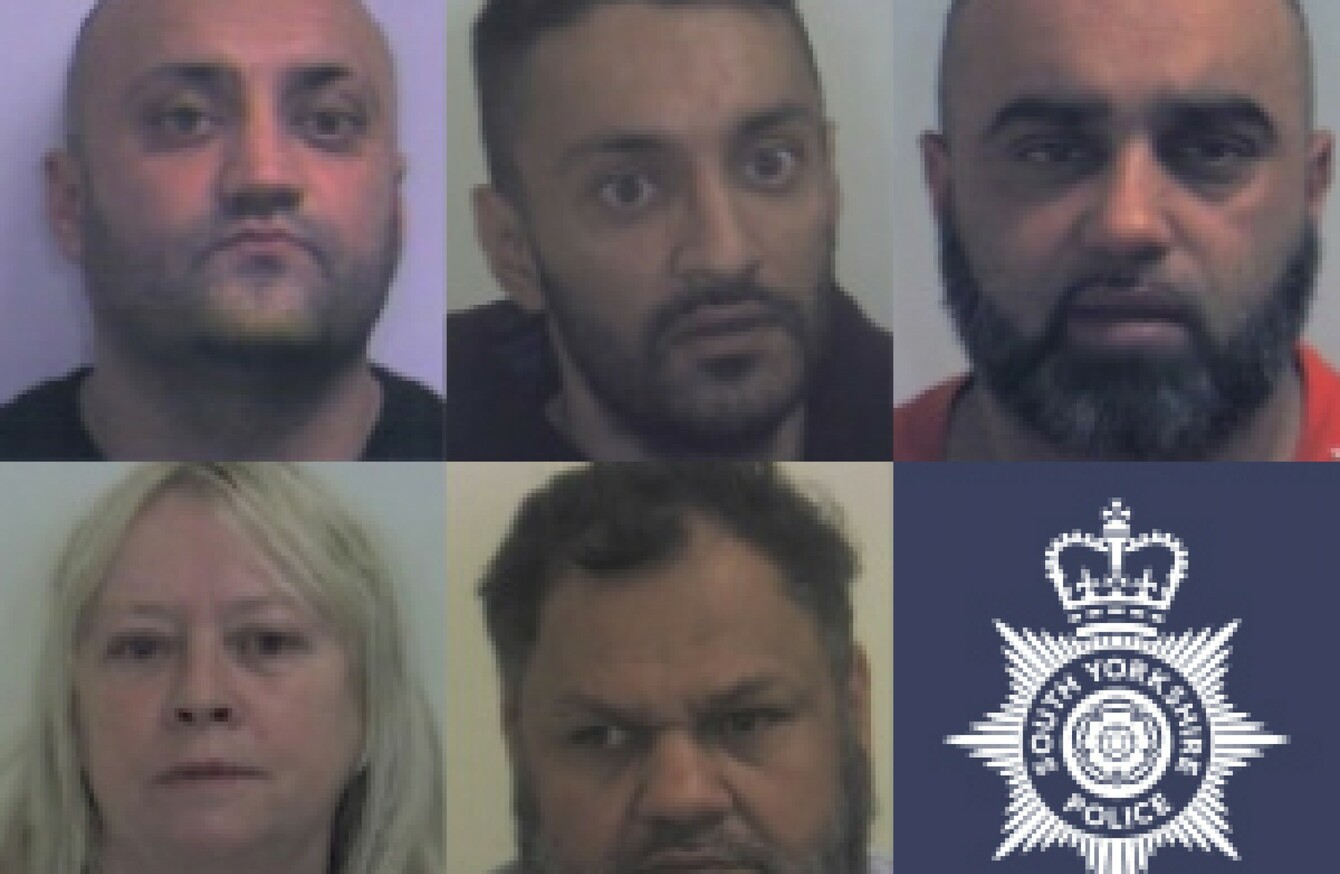 Image: South Yorkshire Police
Image: South Yorkshire Police
FIVE PEOPLE HAVE been jailed for a combined total of 102 years for the sexual exploitation of 15 young girls in Rotherham.
According to an official report in 2014, at least 1,400 children were abused in the former industrial town between 1997 and 2013.
Ringleader Arshid Hussain (40) of East Cowick, Goole, was jailed for 35 years. His brothers Basharat Hussain (38) and Bannaras Hussain (36) from Goole, were jailed for 25 and 19 years respectively.
During the trial, prosecution lawyers said the brothers, who were drug dealers, had "ruled Rotherham" through violence and fear.
Karen MacGregor (59) of Barnsley Road, Wath, was also jailed for 13 years, while Shelley Davies (40) of Wainwright Road, Rotherham, was given an 18 month sentence with two years suspended.
Qurban Ali (53) of Clough Road, Rotherham, was also jailed for 10 years.
Addressing the defendants at Sheffield Crown Court Her Honour Judge Sarah Wright said: "Each of your victims was vulnerable in some way, either because they had unsettled homes lives, had previously suffered ill treatment and abuse, were in local authority care or were naïve young girls who despite coming from loving and caring families were reaching adolescence and were susceptible to the attention that was given them.
Many of the victims were subjected to repeated abuse. There was a pattern of abuse which was repeated over and over again. Some victims were groomed, some coerced and intimidated. They were made to feel that they could not report what was happening to them.
This follows an 11-week trial that began in early December 2015 and recalled over a decade of sexual abuse against young girls in Rotherham.
Twenty-six officers from the local South Yorkshire Police are under investigation by the Independent Police Complaints Commission (IPCC) over their handling of child sexual exploitation cases in Rotherham. They face allegations ranging from a failure to investigate claims to corruption.
Additional reporting by AFP.