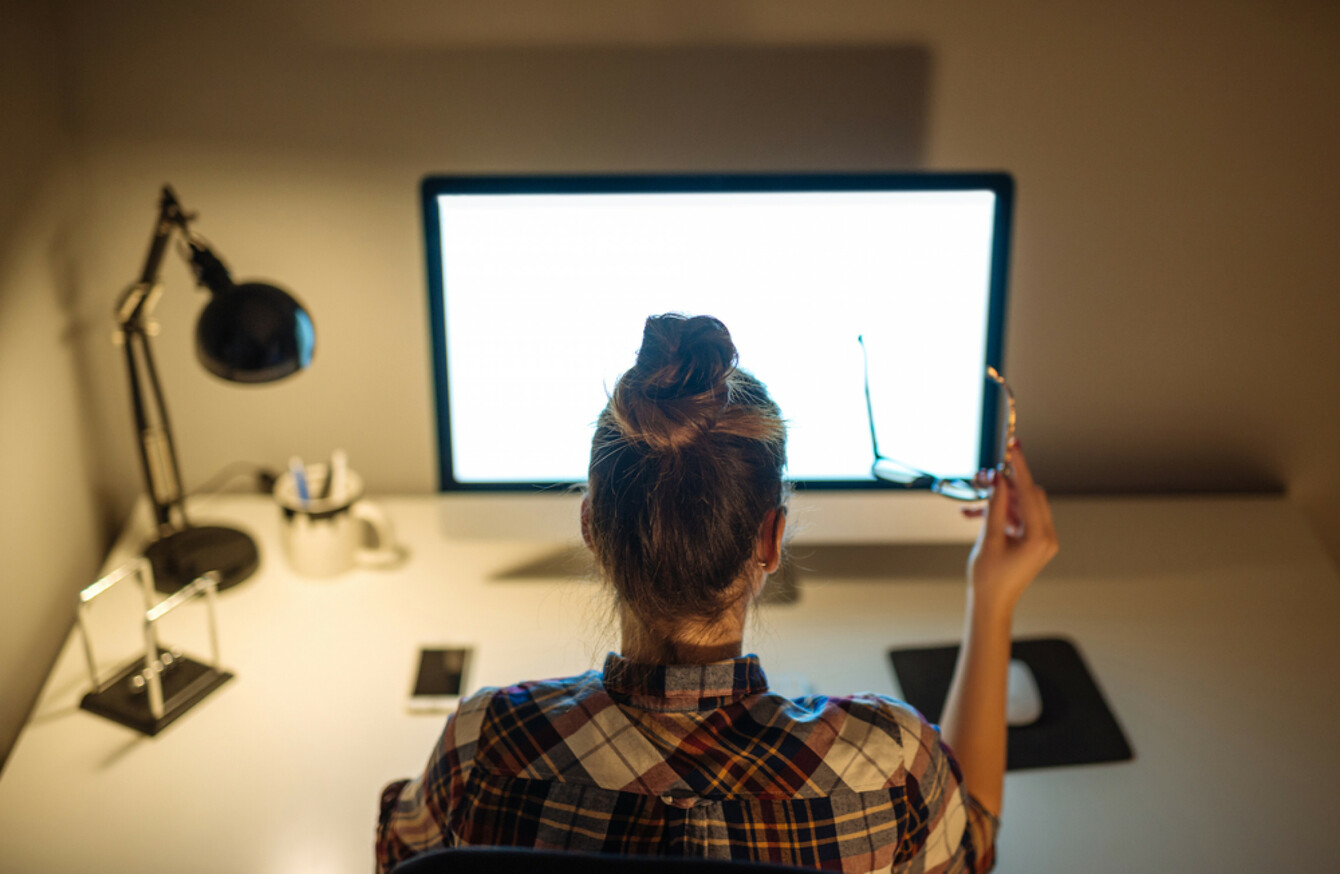 Image: Shutterstock/bbernard
Image: Shutterstock/bbernard
HERE IN IRELAND, the standard full-time working week can be anywhere between 35 and 48 hours, depending on your company ethos, your break times, your contract and the demands of your role.
Of course, the idea of what makes a "standard" working week can vary greatly within a company, or even within a team.
For you, staying late at the office a few evenings a week might be essential to keeping your workflow in check, while the person at the next desk over manages to get it all done and still bolt at 5.30pm.
In an interview with Fora.ie last week, Steeltech Sheds CEO Seán Brett revealed he's always kept his working week to 35 hours or so, delegating tasks rather than risking burn-out.
"There's an illusion that entrepreneurs need to work 80 hours a week. I don't believe that," he said. "I did the 80-hour weeks a few years ago, but there has to come a turning point where you stop doing it."
So, tell us – is it ever a good idea to stay late at work?

Poll Results:
No, unless it's strictly necessary. (210)
Yes, it's a good way to finish tasks off. (100)
No, it's never a good idea. (58)