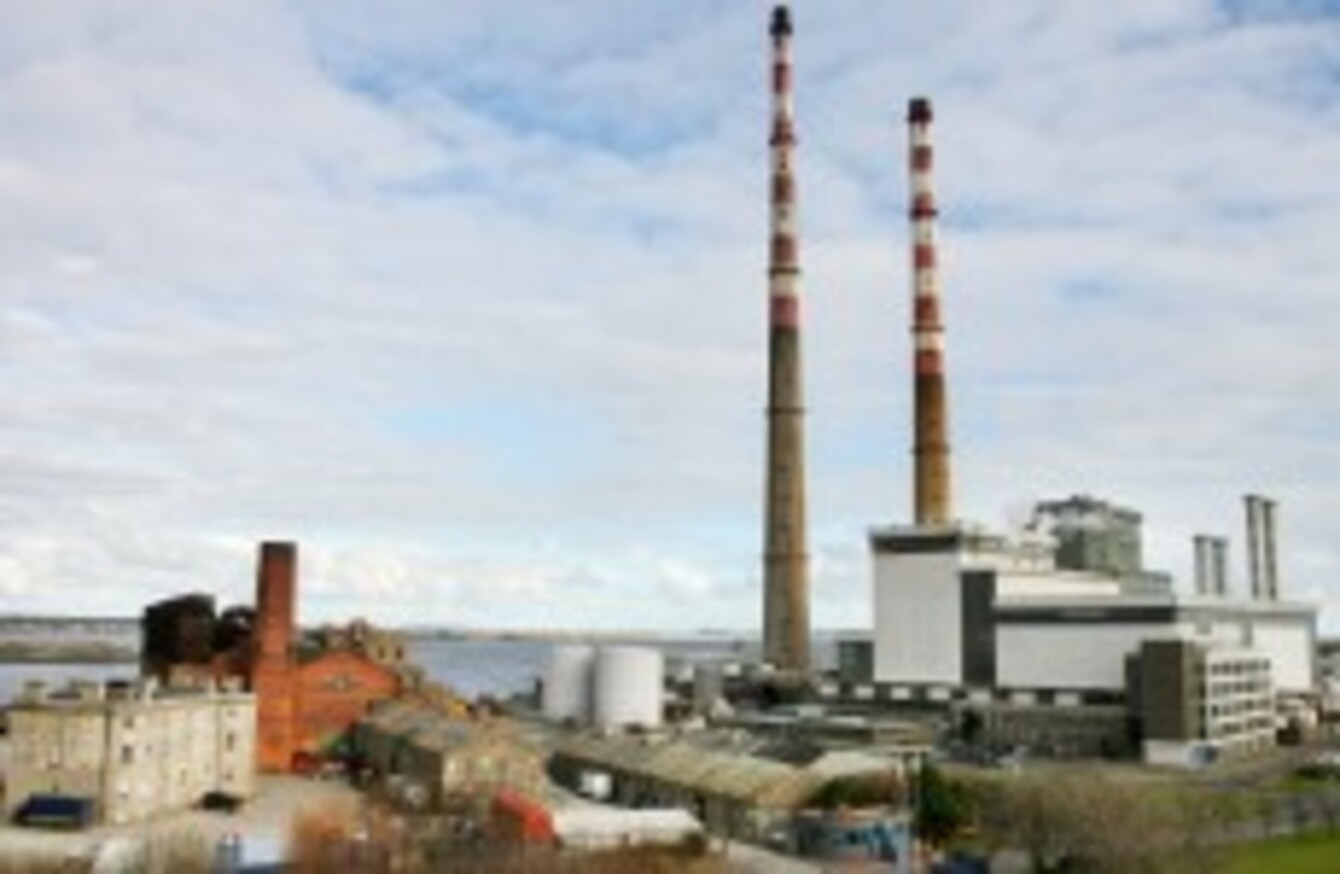 The power station at Poolbeg in Ringsend
Image: James Horan/Photocall Ireland
The power station at Poolbeg in Ringsend
Image: James Horan/Photocall Ireland
OVER €50 MILLION has been spent on the site for the proposed Poolbeg incinerator by Dublin City Council, who now value it at just over €6 million.
The response to an Access to Information on the Environment request states:
"The City Valuer has estimated that the site is worth approx €400,000 per acre today which would equate to a site value of €6,166,000. The €400k per acre is the average cost of industrial land in the Dublin area."
€51.6 million has now been spent on the site by the council, which is handling the spending for all four Dublin local authorities. It was also noted that "€4.5 million was recouped from the contractor Covanta, for work done securing permits etc."
The actual cost of buying the site at Poolbeg was only about €10 million, but additional costs have led the amount spent on the site to hugely increase.
The bulk of the amount, over €30 million, was spent relocating Westway Terminals Hibernian Limited. As part of the agreement for buying the Poolbeg site, Dublin City Council were responsible for relocating Hibernian Ltd.
The total cost of relocating was €31,003,745, which included costs such as stamp duty and engineering services. The actual cost of building new premises for Hibernian Ltd was just over €22 million, almost double the original estimate of €11,912,254.
Additional costs include site management costs (over €3 million), the relocation of another company, Hammond Lane Limited (€1.48 million) and specialist advice for site procurement (almost €1 million).
The costs of the project are now approaching €100 million,  with construction still yet to begin. It was announced in November that Dublin City Council are terminating their contract with consultancy firm RPS Group after the European Commission ruled that it did not conform to EU law.
The council has said that they will be appointing a new client representative by the end of January 2014, with construction due to start next year.
Assistant City Manager Seamus Lyons previously told TheJournal.ie that RPS Group are also shortlisted for the next consultancy stage of the project.
The project was originally proposed in 1997 and has gone on for over a decade, costing over €95 million so far, with a third of the costs going to consultants.