PREMATURE BIRTH IS an issue that seems to go under the radar in Ireland.
Despite 4,500 premature babies being born here each year – one in 14 of all births - parents of premature children can have difficulty staying with their children in hospital after a birth and having enough maternity leave once their child comes home.
Parents who know more about this than most are Jacqui O'Shaughnessy and her husband Mark – mother and father to seven premature children.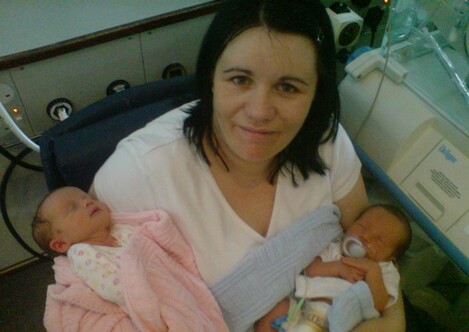 Jacqui's story
Speaking to TheJournal.ie, the Laois woman explained, "the most difficult part is having to leave the hospital and your baby behind you and there not being any services for the parent to come and stay with the child if they want to. For me that was the hardest part."
Through no fault of the hospitals the lack of accommodation for parents to stay with their babies is heartbreaking.
Of Jacqui's children her oldest in 9, next she had a set of twins who are now aged six, followed by a second set of twins, now aged 5, followed by her three-year-old, and her youngest who is currently six months old.
On the distress experienced during a premature birth, Jacqui explained:
You're lying there on the operating table, your baby's not breathing, you can't see anything, you're waiting for the cry and it doesn't arrive. You know there is something going on around you, and you have no idea what is happening.
And the difficulties do not end once the child has been brought home safely. A large number of premature babies are likely to experience health difficulties as they grow older.
Difficulty feeding, maintaining body temperature and jaundice are issues Jacqui said she experienced with her children.
Challenges
One major issue difficulty for mothers of premature babies is maternity leave. Their time off work begins once they give birth – much in the same way someone having a regular-term pregnancy would.
However, after this, there is likely to be an extended time when the child is in hospital receiving intensive medical attention, meaning the time when they would usually be at home bonding with their mother is lost. As Jacqui explains:
I mean no person expects their baby to arrive early. No person wants their baby to arrive early. But if you are a working mum, and your baby decides to arrive at 20-odd weeks… you could be bringing a baby home from hospital when you are due to go back to work. And it is when they get home that they need the time with you.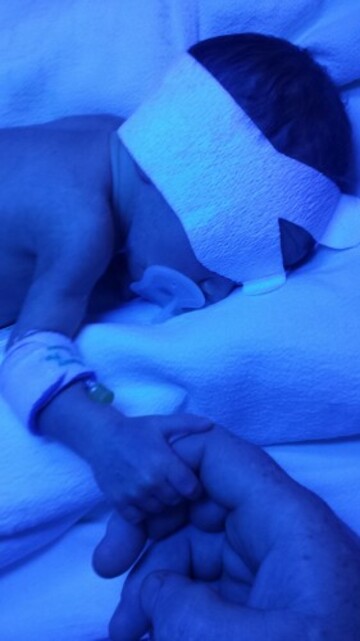 Services
For her last pregnancy Jacqui had assistance from Irish Premature Babies (IPB), a group that supports parents who have experienced a premature birth. The group donate money to Neonatal Care Units around the country and last year saw demand for their services increase by 300%.
The group also supply parents with premature-baby clothing, something not easily available in Ireland, and a built-in support network, among a broader range of services.
"They have been phenomenal. Right down to getting a breast pump. The cost for a breast pump rental for a month is about €120 depending on where you get it. They will source these pumps for mothers for €10 a week," Jacqui explains.
Donations can be made to the group through their website and it is currently encouraging members of the of the public to take part in the upcoming VHI Women's Mini Marathon on behalf of the charity.