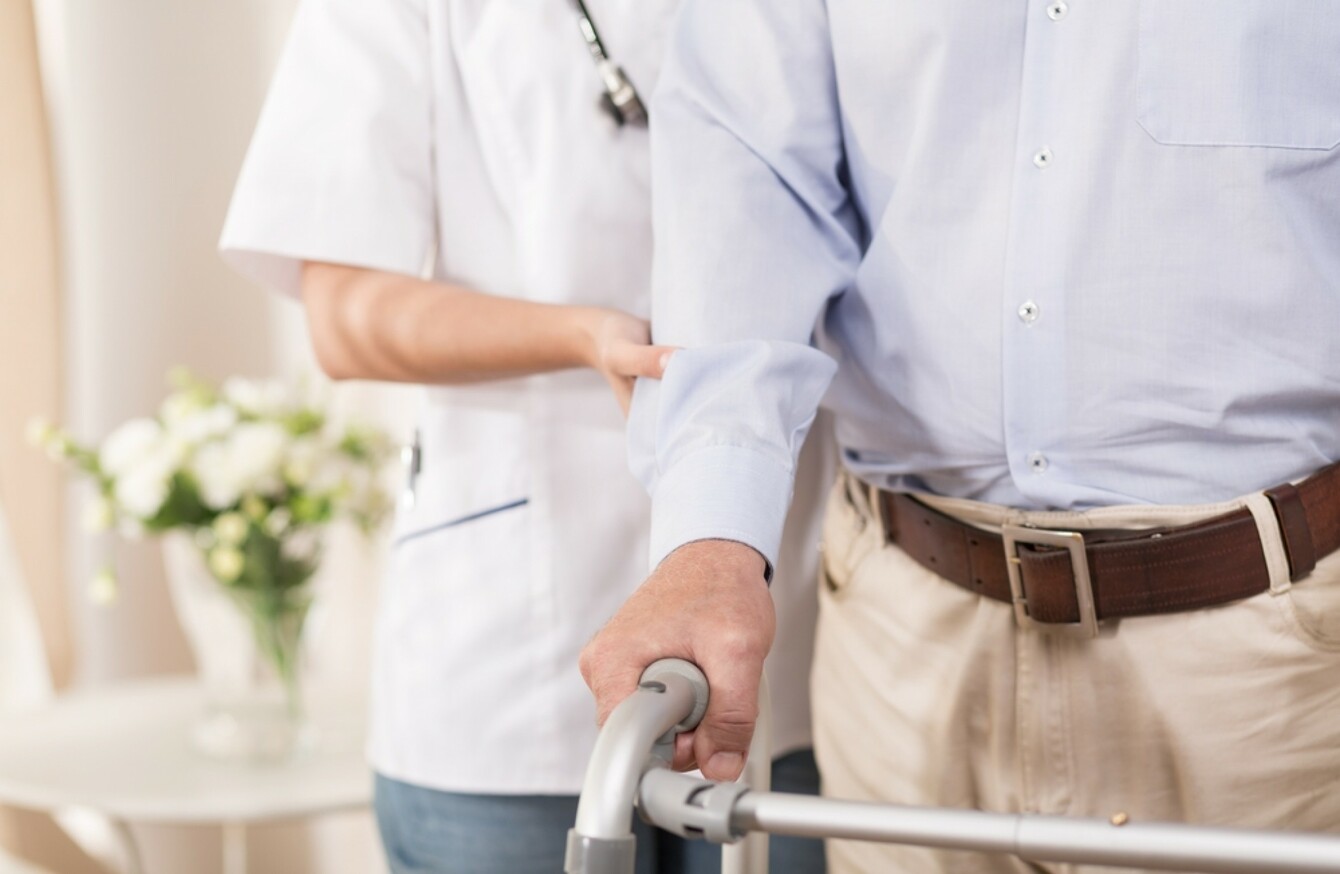 Image: Shutterstock/Photographee.eu
Image: Shutterstock/Photographee.eu
THE INAPPROPRIATE PRESCRIBING of medications is linked to the increased hospitalisation of older people in Ireland, according to new research.
The studies, carried out by the Royal College of Surgeons in Ireland (RCSI) and the Health Research Board (HRB) in collaboration with researchers from Trinity College Dublin (TCD), examine the effects of potentially inappropriate prescriptions on people aged 65 and over.
The research found that the omission of some recommended medications from prescriptions is also linked with an increased risk of having to visit to an emergency department (ED).
The inappropriate prescription of medications was associated with a 29% higher rate of adverse reactions in the people studied. These symptoms were mainly mild, such as easy bruising, difficulty stopping bleeding from a small cut, heartburn and dizziness. There were a few relatively severe events that led to the hospitalisation of the patient.
The studies also found that healthcare use is higher among people who are taking more than one type of inappropriate medication, as well as those not being prescribed a potentially beneficial medicine. This was linked to an increase of approximately 15% in the rate of GP visits and of approximately 40% for ED visits.
The RCSI noted that older people are "particularly vulnerable to the adverse effects of medicines because of changes that occur with ageing in how the body processes and reacts to medicines".
This age group is also at increased risk as they frequently have multiple chronic medical conditions and possible interactions between drugs they take to treat their multiple conditions.
Some of the most frequent types of medicines being prescribed included medication for gastric problems being prescribed to patients at high dosages for more than eight weeks and anti-inflammatory drugs being prescribed long-term or to patients with high blood pressure.
The research notes that the most frequent prescription omissions of potentially beneficial medicines were calcium and vitamin D supplements in patients with osteoporosis and the under-treatment of patients reporting an abnormal heart rhythm.
'No single solution'
Dr Frank Moriarty of the HRB Centre for Primary Care Research at the RCSI said: "Our research shows that, despite there being justification for a patient being prescribed a potentially inappropriate medication, or whose prescription contains an omitted medicine, both lead to poorer outcomes for older patients.
At a time of unprecedented strain on our ED departments these findings are a reminder that a range of factors can contribute to a person's risk of attending hospital. There is no single solution to this issue; however, facilitating effective management of older people's conditions, specifically improving their medicines, in primary care may make a positive contribution.
#Open journalism No news is bad news Support The Journal

Your contributions will help us continue to deliver the stories that are important to you

Support us now
The first study, published in the Journal of Gerontology, included more than 900 patients aged 70 years who were recruited from general practices in the greater Dublin area.
The second, published in the British Journal of Clinical Pharmacology, included approximately 1,700 medical card patients who were participating in The Irish LongituDinal Study on Ageing (TILDA), a national study led by TCD charting the economic, social and health circumstances of people over the age of 50.
Both studies followed participants over a two-year period with interviews and questionnaires.