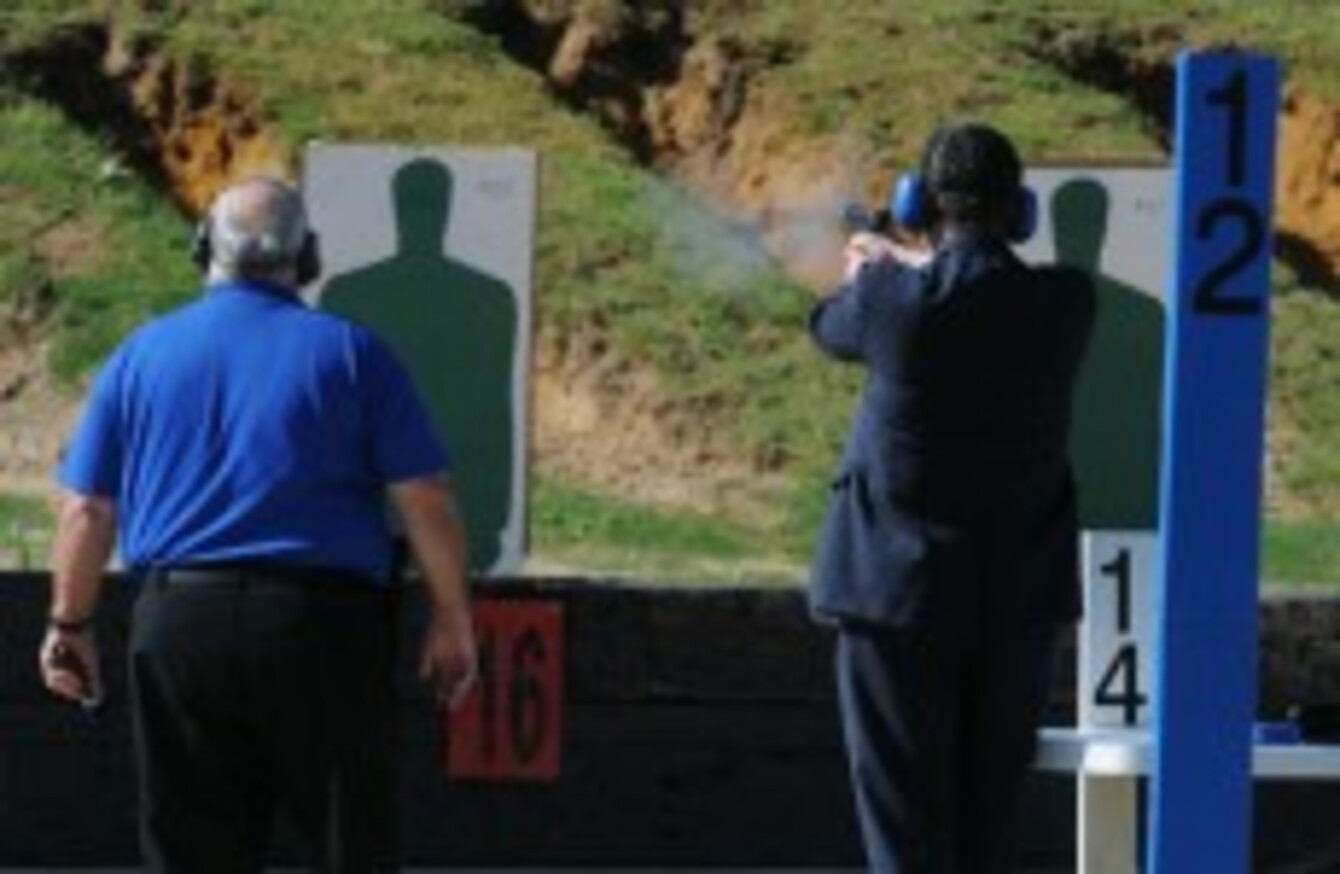 Santorum, right, at the firing range during a campaign stop on Friday morning.
Santorum, right, at the firing range during a campaign stop on Friday morning.
RICK SANTORUM HAS dismissed as 'absurd' comments made by a woman attending a campaign event in which the Republican Party candidate showed off his shooting skills yesterday.
While Santorum was lining up in front of human outline posters at the range, a woman shouted: "Pretend it's Obama", which was greeted with laughter by others at the event in West Monroe, Louisiana.
Santorum, who was wearing protective ear muffs at the time, said he had not heard the remark but described it as "absurd" and a "terrible and horrible remark" when questioned by the press about it later.
The US Secret Service is investigating the woman's remark, which can be heard at around the 0.35 second point in this video:
(Video via AssociatedPress)
Meanwhile, Santorum also backtracked on comments he had made in which he suggested people might as well vote for Obama if the Republican Party selects Mitt Romney as its candidate for the presidential election. Yesterday he clarified that he will support whoever wins the push for his party's nomination.
The latest polls have shown his rival Mitt Romney surging ahead despite a recent toy-related gaffe by a senior member of his campaign.
#Open journalism No news is bad news Support The Journal

Your contributions will help us continue to deliver the stories that are important to you

Support us now
Romney's senior advisor Eric Fehrnstrom suggested last week that Romney could simply "hit a reset button" on his policies when it comes to the US-wide election.
"It's almost like an Etch-a-Sketch," he said in a press interview. "You can kind of shake it up, and we start all over again."
The latest Gallup poll puts Romney at 40 per cent, Santorum at 26 per cent, with Gingrich in third place at 14 per cent. The poll was taken among Republican voters and concerned their preferences for the party nomination.