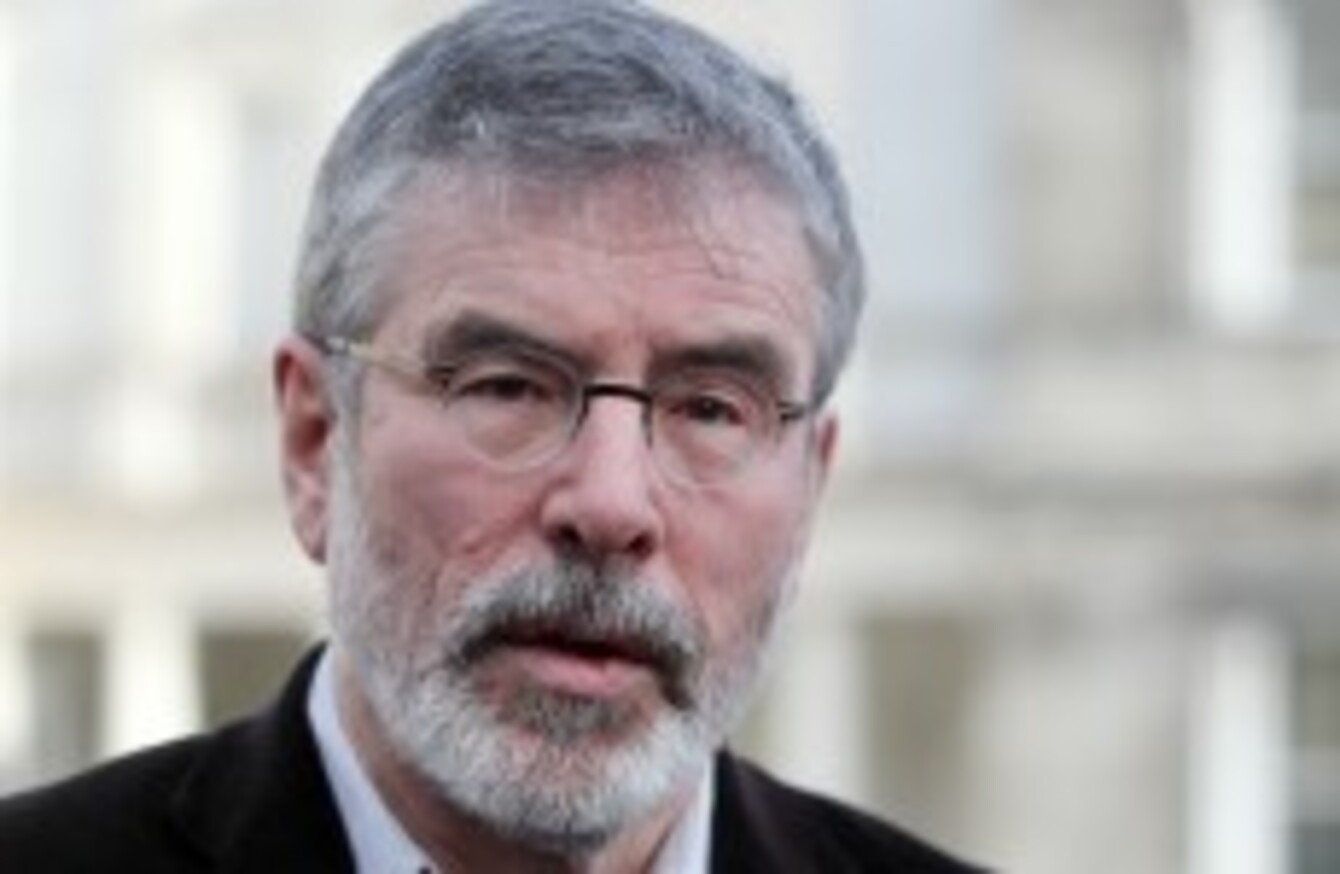 Image: Sam Boal/Photocall Ireland
Image: Sam Boal/Photocall Ireland
Updated: 15:51
SINN FÉIN PRESIDENT Gerry Adams has today confirmed that that the IRA was responsible for the death of prison officer Brian Stack, who was shot in Dublin 30 years ago.
In a statement today the republican leader said he has been working with the man's sons, Austin and Oliver Stack, to seek answers to questions they have surrounding the killing of their father.
"Recently I accompanied Austin and Oliver to a meeting with a former IRA leader who had enquired into the events of March 1983," he said.
He went onto say that the meeting confirmed that "the IRA was responsible for what occurred".
On behalf of Sinn Féin I extend my regret at the killing of Brian. I hope that these recent developments will help them achieve the closure they have sought for 30 years.
Austin and Oliver Stack (left to right), sons of Brian Stack making a statement outside Leinster House today (Image: Niall Carson/PA).
The Stack family today revealed details of a statement that was issued by the former IRA leader they met with, confirming that IRA members acting under orders carried out the attack.
It said the IRA leadership had not sanctioned this attack and upon becoming aware of it, the IRA "disciplined the members responsible for issuing the instruction".
The family criticised the original investigation as "seriously compromised" and a "damning indictment of what was at the time a capital murder charge case".
To add insult to injury, as a family we have become frustrated at what we can only describe as the uncooperative nature on the part of the current National Bureau of Criminal Investigation (NCBI) investigation team. It is our view that the distinct lack of cooperation our family has experienced with the current NBCI team is directly linked to the unsettling aspects and major flaws uncovered in the original Garda investigation.
They said it was in this context that the family was "forced to explore other avenues" like seeking the help of the the Sinn Féin leader, in order to find answers.
"This process has brought an element of closure to our family and it has provided us with some answers that three separate garda investigations failed to deliver," they added.
The family is calling on Garda Commissioner Martin Callinan to meet with them directly to provide them with an update on the current investigation.
Adams said that dealing with the human consequences of conflict in terms acceptable to victims and their families is "very difficult", especially in the absence of a process which provides for the voluntary participation of witnesses.