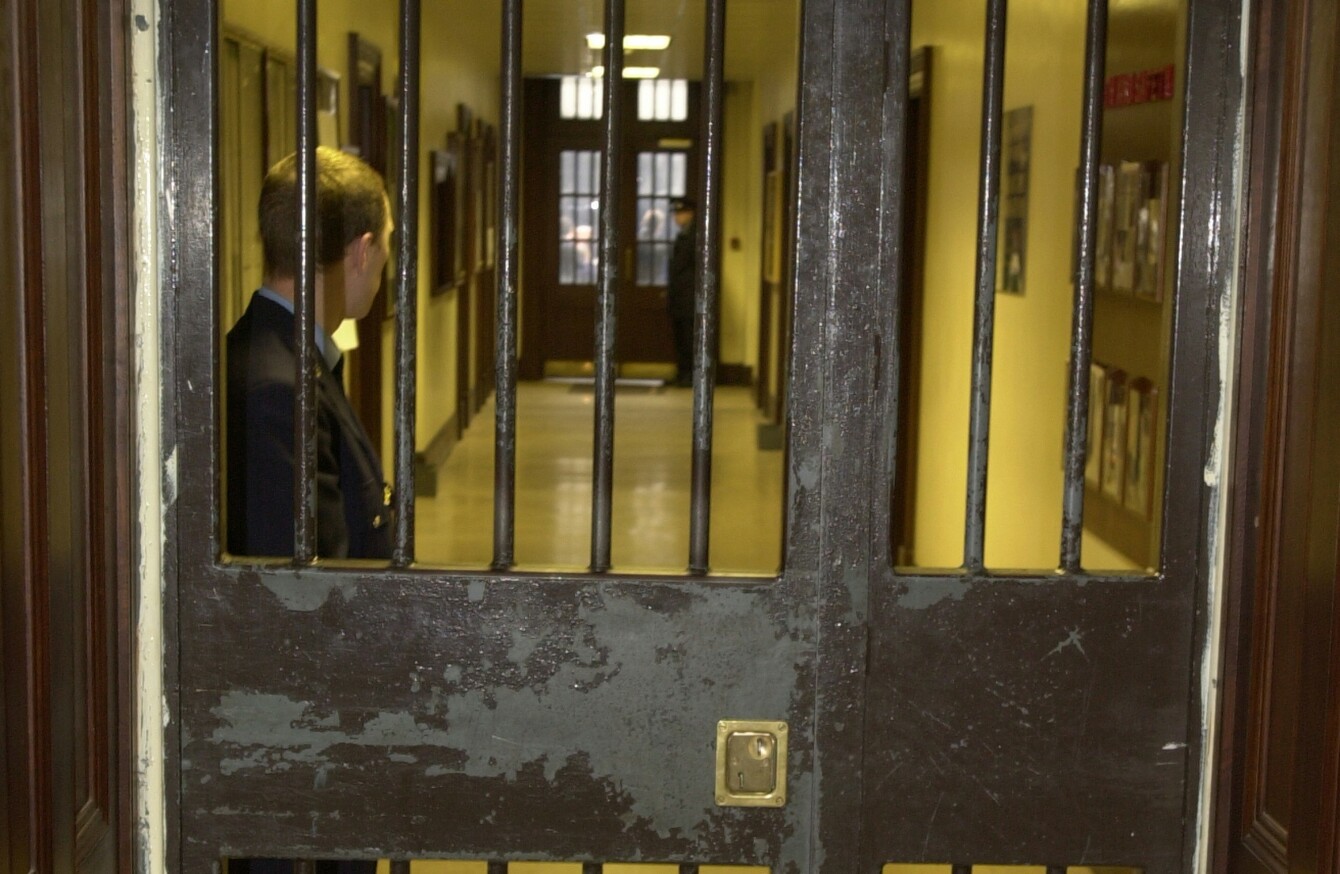 File photo of inside Mountjoy Prison
Image: Eamonn Farrell/Rolling News
File photo of inside Mountjoy Prison
Image: Eamonn Farrell/Rolling News
THE FIRST RECRUITING drive for new prison officers since 2008 has kicked off today.
The Irish Prison Service expects to appoint up to 120 recruit prison officers per year over the next three years, with the first recruits entering the Irish Prison Service College in early 2017.
Recruit prison officer is the entry level to the service. It takes three years of service and the Higher Certificate in Custodial Care (HCCC) before the new Recruit Prison Officer is appointed as an established prison officer.
The Tánaiste and Minister for Justice and Equality, Frances Fitzgerald TD, announced the recruitment campaign, noting that it's the first one for the Irish Prison Service since 2008.
"Today is an important day for the Irish Prison Service," said the Tánaiste.
This campaign will see the welcome addition of new Prison Officers to our prisons. The new staff will ensure that the Irish Prison Service is renewed and has the capacity to continue to provide safe, secure custody and rehabilitation in all prisons throughout the country.
Diversity
In particular, the Tánaiste has urged members of minority and new communities to consider applying so that the Irish prison service workforce can reflect the diversity of society.
The Tánaiste also said that working as a prison officer "can be complex and difficult but can also be varied, challenging and highly rewarding".
While the duty of prison staff is to enhance public safety by holding securely those committed by the courts their role must be deeper than just a custodial function.
As for what's being looked for in a prison officer, she said:
"Prison staff must have the capacity to relate to and engage with prisoners, act with professionalism and integrity, have tolerance and humanity and the ability to role model positive social behaviour. It is an important job and prison staff play a special role on behalf of society."
The jobs announcement and application form can be found on www.publicjobs.ie.