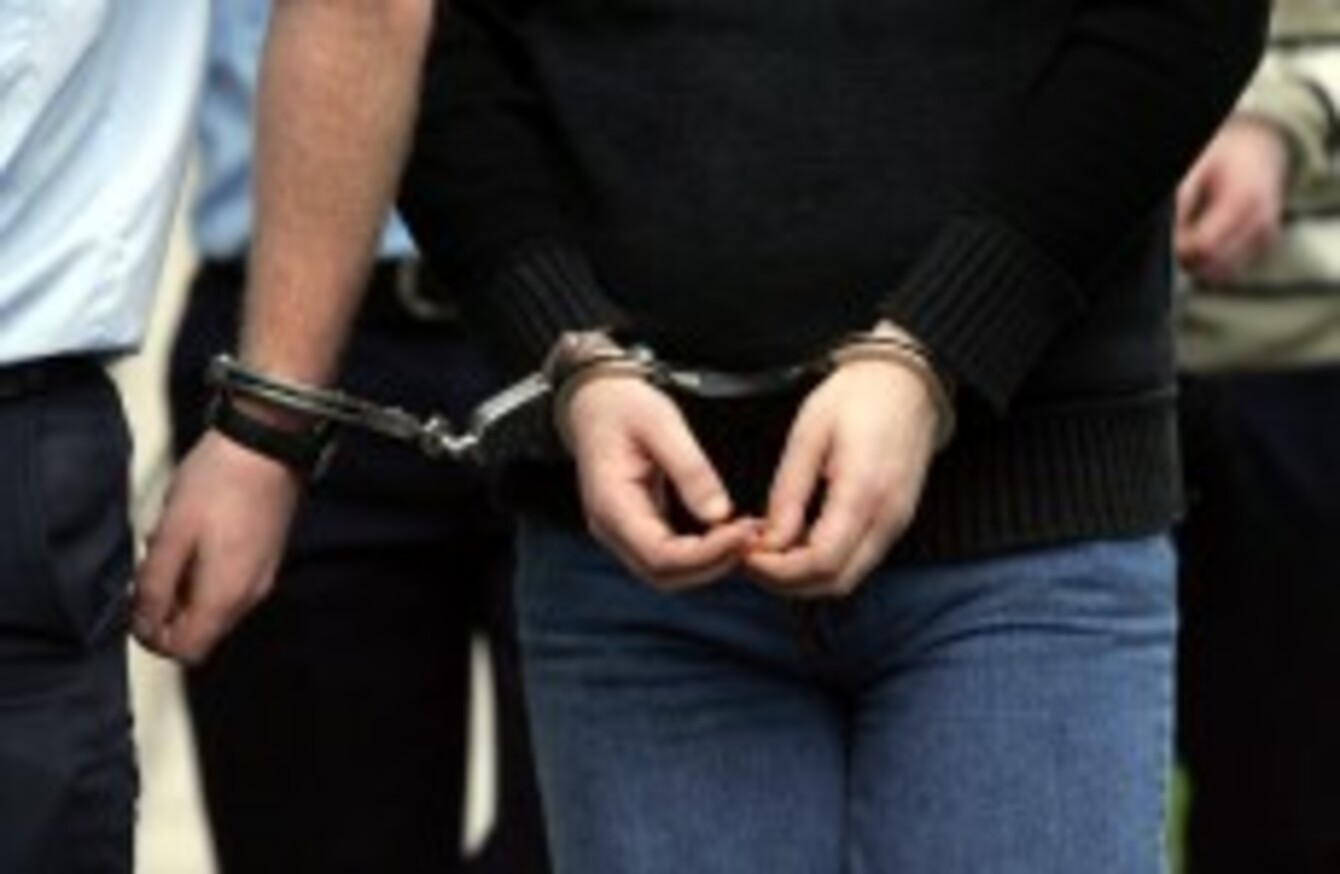 Image: Leon Farrell/Photocall Ireland
Image: Leon Farrell/Photocall Ireland
PRISON OFFICERS ARE on the verge of going on strike due to fears over safety concerns.
John Clinton, General Secretary of the Prison Officers' Association (POA), said the Irish Prison Service (IPS) is no longer engaging in meaningful discussions about reform.
He said the IPS has implemented changes without taking into consideration the views of prison officers.
Clinton said an example of this was the recent decision to remove conflict resolution dogs, leaving officers more vulnerable.
The POA is set to ballot its members on industrial action next Wednesday. Clinton said he doesn't want to pre-empt the vote but noted his "gut feeling" is that the "ballot will carry and carry strongly".
He stated that prisons have become more violent in recent years due to an increasing number of criminal gang members being imprisoned.
Referencing Derek Brockwell stabbing two officers last month, he noted: "You only have to look at the horrific events at Tallaght to see the people we're dealing with and what they're capable of."
Stab vests
Senator John Whelan raised the issue with Justice Minister Frances Fitzgerald in the Seanad yesterday.
He said prison officers "believe they are being backed into a corner and have no option but to take a stand and ballot for industrial action".
They have given everything possible. They have made savings of €21 million, under the Croke Park agreement, which the Minister's predecessor and the Minister for Public Expenditure and Reform, Deputy Howlin, can verify. Under the Haddington Road agreement they have made further verifiable savings of €11.5 million. They are not afraid of reform or change.
Whelan said the situation for officers has become so bad that it is now "hard to distinguish in the prison system between who is serving the community, serving the country and serving time".
Source: Labour/YouTube
The Labour Senator noted that prison officers feel that elements within the IPS are attempting to "sideline and marginalise the POA so that it has no function or role in proper, adequate and reasonable negotiation for any changes".
Will the Minister call off the attack dogs within the IPS who are putting prison officers' health and safety at risk by their attitude to what would normally be addressed through meaningful consultation and negotiation?
He added that security staff on the Luas and at Heuston train station have better equipment and stab vests than prison officers have when "dealing with serious criminals who are becoming increasingly violent and vicious".
'Constructive consultation'
Fitzgerald said that the IPS and POA have engaged in "constructive" consultation "on all aspects of the reform process".
#Open journalism No news is bad news Support The Journal

Your contributions will help us continue to deliver the stories that are important to you

Support us now
"I want to pay tribute to all involved in these important changes," she added.
We have also had quite serious capital investment in our prisons, which is ongoing and has led to significant improvements, something which is acknowledged not just nationally, but internationally.
Fitzgerald said that "a key commitment" in the strategic plan of the Irish Prison Service for 2012 to 2014 is the 'dignity at work' programme, which looked into issues such as communication, professional development, training, equality and diversity, well-being at work and acceptable behaviour.
The minister acknowledged that "a number of implementation issues have arisen in respect of the Croke Park and Haddington Road agreements in recent months" but she assured that "management has at all times continued to engage with the Prison Officers' Association".
She noted that there has a 3% reduction in prison staff since February 2011.
However, Clinton pointed out that the €21 million made in savings during that period are the equivalent of losing 328 officers – about 10% of overall staff.