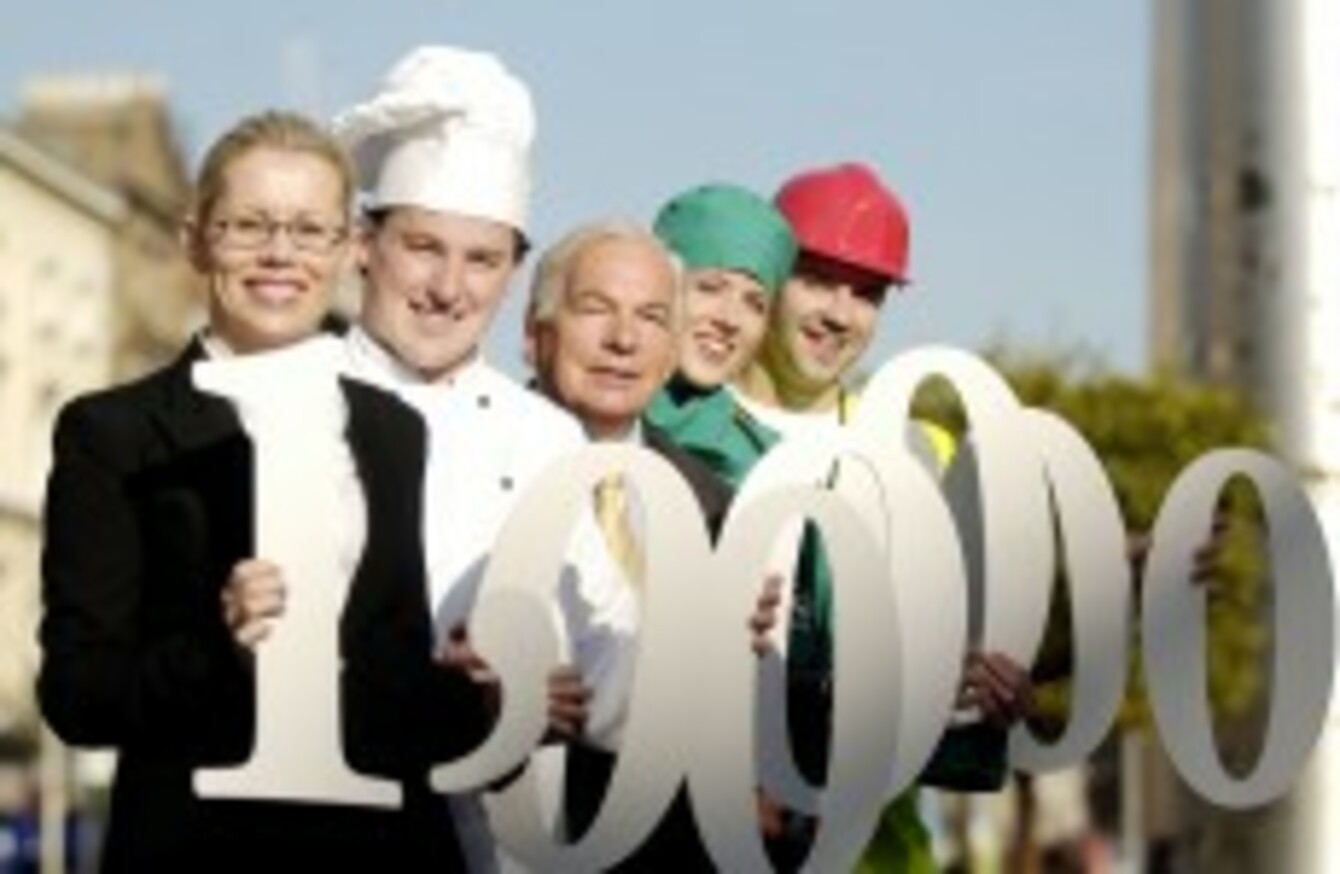 The one millionth Prize Bond prize was awarded in June 2006.
Image: Graham Hughes/Photocall Ireland
The one millionth Prize Bond prize was awarded in June 2006.
Image: Graham Hughes/Photocall Ireland
THE TOTAL VALUE of prizes on offer for holders of Prize Bonds is to fall in the New Year – as a casualty of the falling cost of borrowing for the Irish government.
The National Treasury Management Agency, which manages Ireland's national debt and administers the Prize Bonds scheme, is to amend its formula by which it calculates the total prize money on offer, as of next month.
Currently the total prize jackpot works out at about 3 per cent of the total number of bonds in issue – which at the end of 2011 stood at €1.449 billion, meaning the total prize fund for winners in draws in 2012 would be just under €43.5 million.
From January 4 this will be reduced to 2.25 per cent, meaning the overall volume of prizes could fall.
The changes are not likely to result in a full drop of 25 per cent in the overall prize fund, given the increased sales of bonds – recent NTMA annual reports have all shown an increase in the total number of prize bonds held by the general public.
A spokesman for the NTMA said the reduced overall jackpot reflected the general fall in interest rates across 2012, which had left the interest rates for Prize Bonds and other State Savings products "out of step with the market".
"The NTMA has reduced the rates applicable to State Savings and Prize Bonds to bring them into line with the rates in the market and to reflect the decline in the cost in Irish debt in general," the spokesman said.
The new prize structure will not affect the monthly top prize of €1,000,000, or the top prize of €20,000 for each weekly draw.
However, the payment of lower-rank prizes will be adjusted: where presently there are ten prizes of €250, and then several thousands of €75 prizes, the new system will see 500 prizes of €100 and the remainder distributed in increments of €50.
€311 million worth of prize bonds were sold in 2011, while €192 million were redeemed.