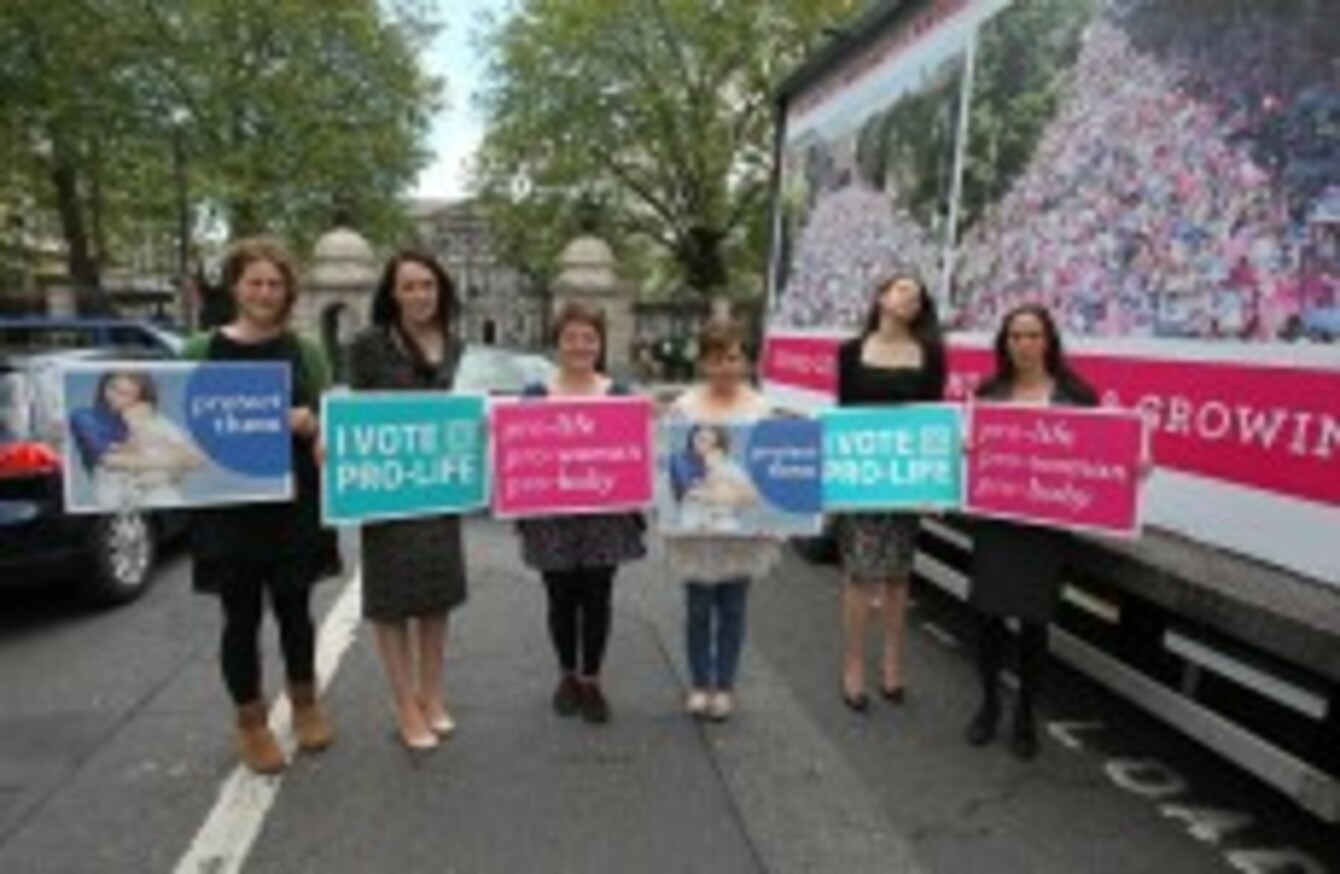 Image: Niall Carson/PA Wire/Press Association Images
Image: Niall Carson/PA Wire/Press Association Images
THE PRO-LIFE Campaign has moved its national conference from a Dublin hotel function room to the RDS because of "exceptional demand".
The event, which has been given the tagline 'A time of challenge, a time of hope – where we go from here', is being held at 1.30pm on Saturday and more than 400 people are expected.
In its latest update online, the group said it will not be "disillusioned" by the recent passage into law of the abortion bill.
"For the first time in our history, it is now legal to deliberately target the life of an innocent human being," the Pro-Life Campaign says.
"The Government may well think as a result that the pro-life movement is disillusioned and will fade away. But as the recent pro-life vigils and rallies showed,that's simply not going to happen.
"As the Government turns its attention to other business, we're just getting started!" it warns.
Speakers at the event include Steven Ertelt, found of LifeNews.com, Hilary Ní Lorcáin, Caroline Simons and Adele Best.
Some Fine Gael TDs who lost the party whip because of their stance on the Protection of Life During Pregnancy Bill earlier this year have also said they will attend.
Spokesperson Cora Sherlock told TheJournal.ie that the campaign's aim is to repeal the new law.
"People thought we would be deflated by it but people are more mobilised than ever. Saturday is a good opportunity to set out what we are planning. We are looking at all the options. The message is that this is a time of hope and challenge. We are going to show the government what they have done is not wanted or needed.
"Abortion is an issue that will not go away. There are huge numbers of people in Ireland who oppose it and the government should ignore them at its peril."
This article has been updated to reflect a larger number of expected attendees.