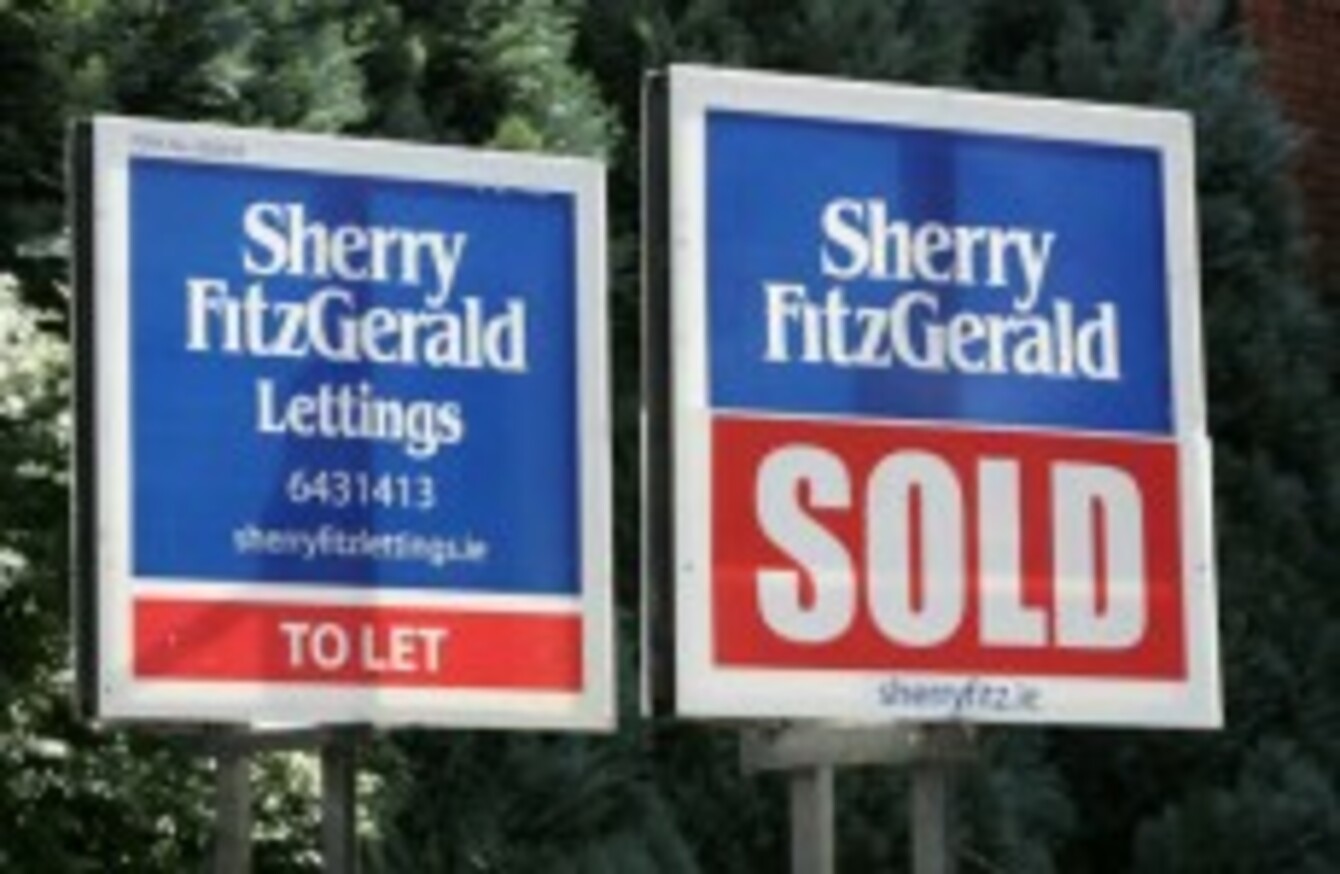 Image: Mark Stedman via Photocall Ireland
Image: Mark Stedman via Photocall Ireland
RESIDENTIAL PROPERTY PRICES across Ireland rose by 7.8 per cent in the year to March.
New figures from the Central Statistics Office also show that the prices fell by 0.7 per cent in March compared to February.
Prices had fallen in January but risen slightly again the following month.
In Dublin
The figures show that residential property prices in Dublin remained unchanged in March and were 14.3 per cent higher than the same time last year.
However they are still 50 per cent lower than at their highest level in early 2007.
Apartment prices in Dublin were 16.6 per cent higher this March when compared with the same month of 2013.
But they are still 55.4 per cent lower than they were in February 2007.
Outside of Dublin
The price of homes outside of Dublin fell by 1.6 per cent in March, while they were 2.9 per cent higher than the same time last year.
Residential property prices for the whole of the country remain 47 per cent off their peak of seven years ago.
It is believed that cash buyers account for around half of activity at the moment.
Director of Property Industry Ireland, Dr Peter Stafford said:
Data underpinning today's CSO index comes only from properties purchased with a mortgage, thereby excluding over 40 per cent of all transactions every month.
"During a period of very low numbers of transactions, excluding 40 per cent of all market activity makes it difficult for anyone, whether purchaser or vendor, to get a informed understating of price trends in a particular locality".