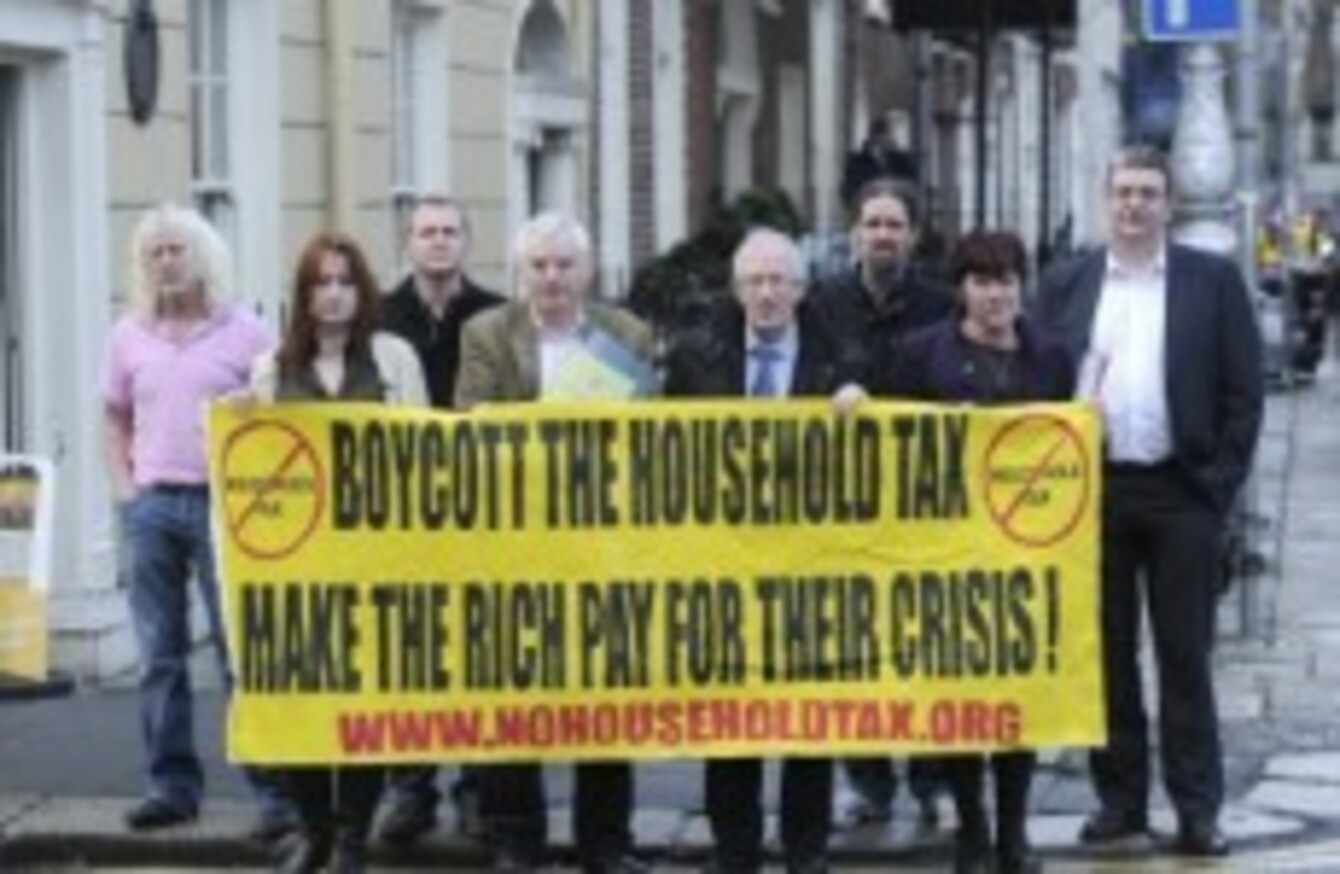 File: TDs (LtoR) front- Clare Daly, Joe Higgins, Seamus Healy, Joan Collins, Mick Wallace, Richard Boyd Barrett, Luke Flanagan and Thomas Pringle at the launch of www.nohouseholdtax.org
Image: Sasko Lazarov/Photocall Ireland
File: TDs (LtoR) front- Clare Daly, Joe Higgins, Seamus Healy, Joan Collins, Mick Wallace, Richard Boyd Barrett, Luke Flanagan and Thomas Pringle at the launch of www.nohouseholdtax.org
Image: Sasko Lazarov/Photocall Ireland
NATIONWIDE PROTESTS AGAINST the Government's proposed €100 Household Charge are to take place today.
The Government has said it hopes to raise €160 million in revenue for the State by applying the charge to homeowners –  but the plans have been met with considerable opposition.
At the beginning of this month fewer than 70,000 households had paid the charge - less than 5 per cent of those expected to do so.
The Campaign Against Household & Water Taxes (CAHWT) has urged homeowners not to pay the charge, and has directed citizens to their website to read details concerning times and locations of the protests.