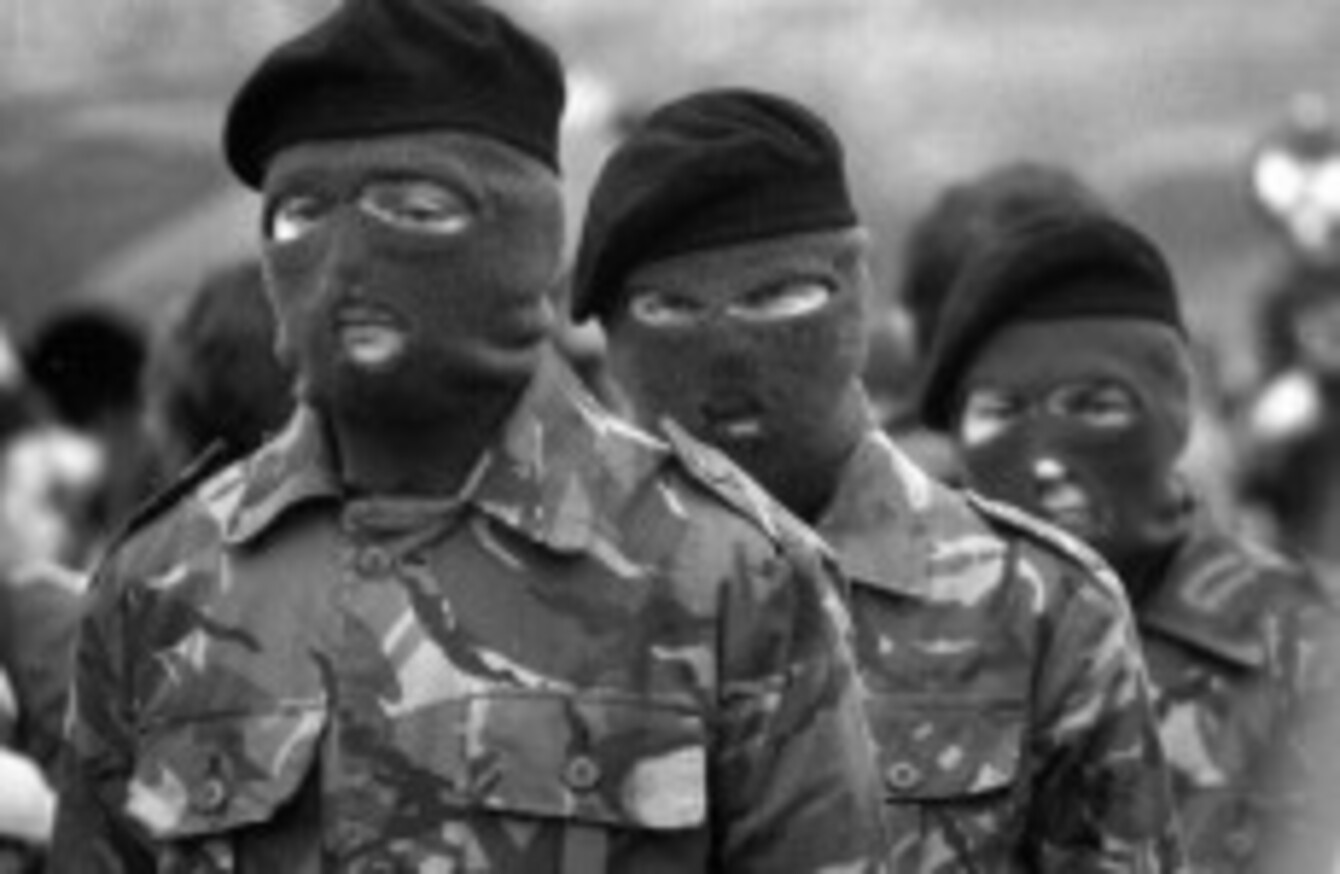 Image: PA
Image: PA
CHIEF CONSTABLE OF the Police Service of Northern Ireland George Hamilton has said the Provisional IRA is no longer engaged in terrorism and its primary focus is on promoting a peaceful political agenda.
His comments come after PSNI Superintendent Kevin Geddes said one of the major lines of enquiry into the death of former IRA prisoner Kevin McGuigan's is that "members of Provisional IRA were involved in this murder".
Geddes said that a group called Action Against Drugs (AAD) is suspected of involvement in the murder and that current or former members of the Provisional IRA are suspected of being active in this group.
In a statement today Hamilton said he wished to being some clarification to the situation, commenting that some organisational infrastructure of the PIRA continues to exist but it has undergone "significant changes".
We assess that in the organisational sense the Provisional IRA does not exist for paramilitary purposes. Nevertheless, we assess that in common with the majority of Northern Ireland paramilitary groups from the period of the conflict, some of the PIRA structure from the 1990s remains broadly in place, although its purpose has radically changed since this period.
He said the primary focus of the organisation is now promoting a peaceful, political Republican agenda.
It is our assessment that the Provisional IRA is committed to following a political path and is no longer engaged in terrorism.
However he did say that some current Provisional IRA and former members "continue to engage in a range of criminal activity and occasional violence in the interest of personal gain or personal agendas".
In reference to the Action Against Drugs group, Hamilton confirmed some members were formerly involved with the PIRA while others have links to violent dissident republican groups and others are from a pure organised crime background.
This group is intent on taking action against what it perceives as anti-social elements in Belfast but this is done in pursuit of their own criminal agenda. They are little more than an organised crime group in my view and we assess that Action Against Drugs is an independent group that is not part of, or a cover name for the Provisional IRA.
He said this murder inquiry has shown connections between the group and some members of the PIRA. However he stressed there is no information to suggest that "violence, as seen in the murder of Kevin McGuigan, was sanctioned or directed at a senior level in the Republican movement".
Following Hamilton's statement, Sinn Féin President Gerry Adams said he did not accept these claims about the IRA.
The war is over. The IRA is gone and not coming back. This has been acknowledged and evidenced over the past 10 years. There is now a peaceful and democratic path to achieve republican objectives. This has the support of the vast majority of republicans and nationalists.