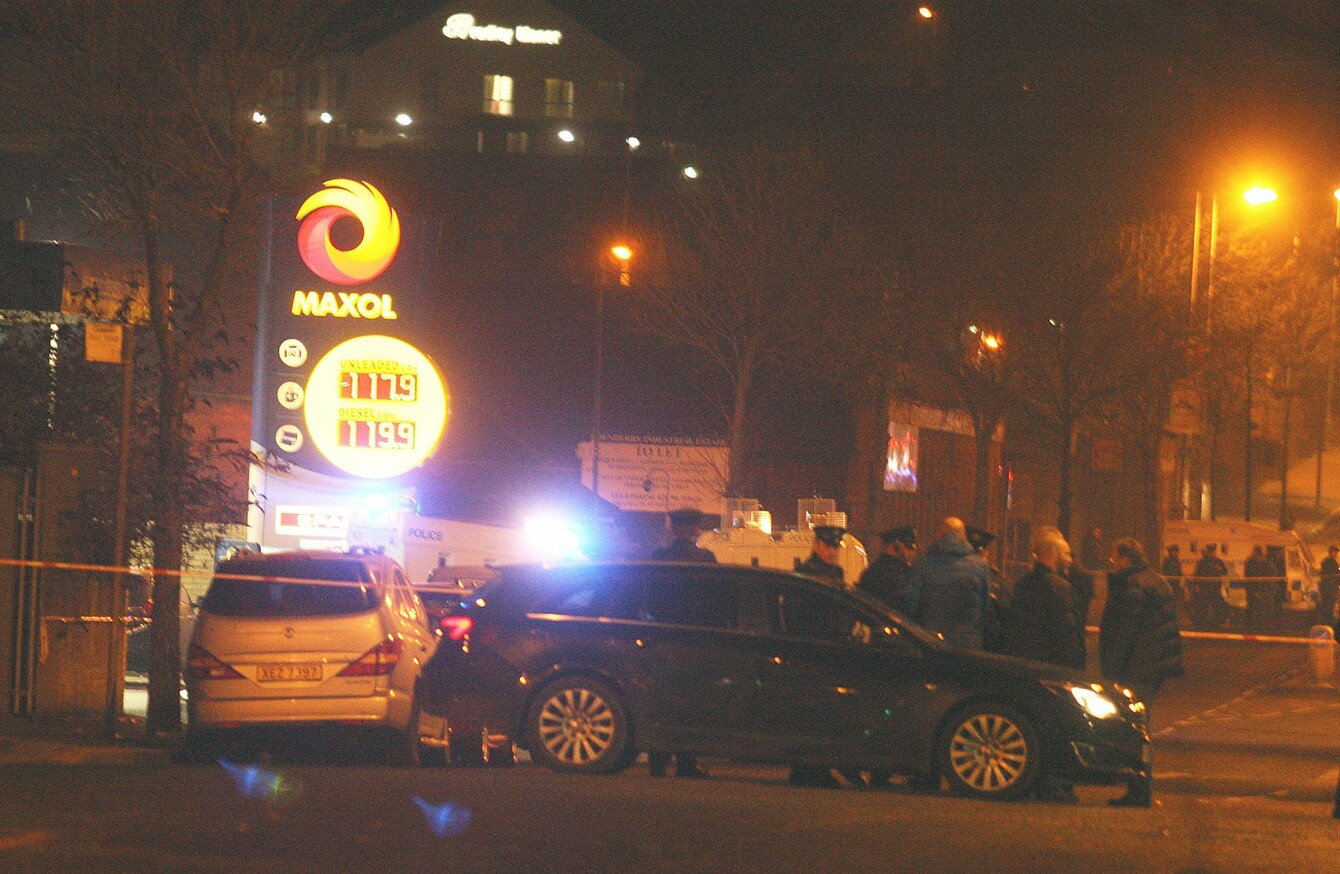 The aftermath of the shooting at the petrol station on the Crumlin Road
Image: PA Wire/PA Images
The aftermath of the shooting at the petrol station on the Crumlin Road
Image: PA Wire/PA Images
A POLICE OFFICER who was shot at a petrol station in Belfast has said he thought he was going to die in the attack which occurred earlier this year.
On 22 January, the PSNI officer was shot at a petrol station forecourt on Crumlin Road, north-west Belfast. An AK-47 was believed to have been used in the incident.
Tonight, an episode of BBC's Crimewatch will issue an appeal for information related to the attack, which the police are treating as attempted murder.
The programme will feature the officer, whose identity is kept anonymous, describing the moment that he was fired upon:
I felt something hit me… everything slowed down. Blood was pouring out. I thought that was me. I thought I was going to die on that forecourt.
The moment the shots were fired was caught on CCTV and there is further footage of a red Audi A4 car which police say is linked with the shooting.
The vehicle – registration KNZ 2862 – was later found burned out in the Andersonstown area of west Belfast.
Detective Superintendent Kevin Geddes said: "I welcome the opportunity to make a fresh appeal for information on Crimewatch tonight more than one month after the attack when I will also reveal new pieces of information in relation to the investigation.
The programme will also feature my colleague speaking about his ordeal publicly for the first time. He will bravely describe the moments leading up to the attack, his thoughts and feelings on realising he had been shot and injured, and also describe his road to recovery.
At the time of the shooting, the PSNI said it believed the attack was carried out by dissident republicans.
Two men who arrested in connection with the attempted murder were released unconditionally in the days following the incident.
The programme airs on BBC1 at 9pm this evening.