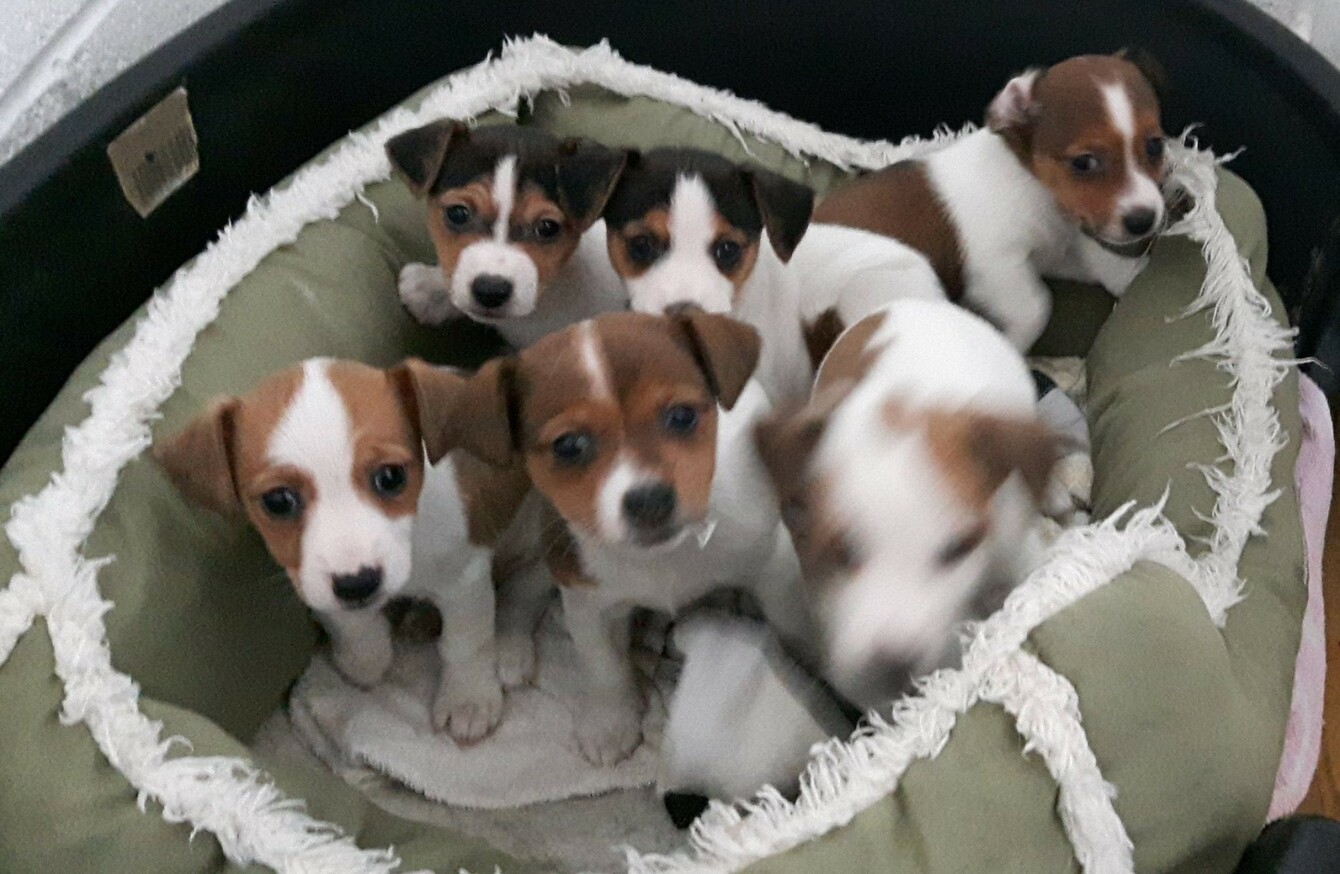 Image: DSPCA
Image: DSPCA
THIRTEEN PUPPIES DESTINED for the mainland UK market were seized from Dublin Port yesterday, animal charity the DSPCA has said.
The pre-Christmas operation is the latest in a number of high-profile seizures on shipping routes on the Irish Sea. Campaigners have warned that illegal dog-breeding on an industrial scale is turning Ireland into the "puppy farm capital of Europe".
According to the DSPCA, in a Facebook post:
13 puppies from a total of 4 different seizures were taken from Dublin Port yesterday evening by Customs, Gardaí and the DSPCA in a joint operation.
The puppies, 11 females and 2 males are a mixture of Rottweilers, terriers and other small breeds and were destined for the UK market.
The charity added:
Despite the DSPCA's messages and the previous seizures, those involved in the illegal puppy trade are ignoring the laws, attempting to smuggle dogs and puppies out of Ireland without the correct paper work or vaccination records.
Last month, in one of the largest recent seizures, 96 puppies were discovered at Holyhead in Wales. The dogs, which included Beagles, Cocker Spaniels, Cavachons and Yorkshire Terriers – all profitable breeds – were returned to Ireland to be cared for by the DSPCA, and most were quickly placed in temporary 'foster' homes.
Brian Gillen, head of the animal welfare charity, has described the country's illegal canine trade as "a national disgrace".
Although buoyed by recent seizures at various ports throughout Ireland, welfare agencies continue to face an uphill battle against an export industry involving at least 30,000 pups a year worth up to €20 million.
The puppies seized yesterday will not be rehomed before Christmas. The DSPCA is asking anyone wishing to adopt a puppy to visit www.dspca.ie/AdoptaPet or to email foster@dspca.ie.
- With reporting by AFP