#quick fix
# quick-fix - Thursday 7 April, 2016
Handy for those who have the basic 16GB version.
# quick-fix - Friday 1 April, 2016
The bug was found in the latest update to iOS, version 9.3, and caused iPhones to freeze after clicking on app links.
Share14
Tweet
# quick-fix - Tuesday 21 July, 2015
The vulnerability could allow someone to take over your computer by getting you to open a document or directing you to a webpage.
Share53
Tweet20
# quick-fix - Sunday 7 September, 2014
Quick Fix
This post contains a poll
In the run-up to Budget 2015, Dr Daragh McGreal looks at the benefits and pitfalls of foreign direct investment.
Share3
Tweet26
# quick-fix - Saturday 29 March, 2014
From The Daily Edge
FLAT 7UP
# quick-fix - Monday 1 April, 2013
From The Daily Edge
Quick Fix
AND JUST LIKE that, it's time for the Allianz National Leagues once again this weekend.
The Division 1 football league opens with a bang at Croke Park under Saturday Night Lights with a repeat of September's All-Ireland championship final.
Five in-a-row All-Ireland champions Dublin, under new manager Dessie Farrell, and Peter Keane's Kerry — with David Clifford captaining them into battle for the first time — go head-to-head, with the eir Sport and RTÉ cameras present for the 7.15pm throw-in.
At the very same time, 2019 Division 1 champions Mayo open their title defence against last year's Division 2 champions Donegal on the road in Ballybofey. On Sunday afternoon, Tyrone and newly-promoted Meath face off in Omagh while it's the battle of the new managers in Salthill as Seamus 'Banty' McEnaney's Monaghan open their campaign against Pádraic Joyce's Galway.
But that's just opening weekend. There's plenty of football to be played this spring.
Will James Horan's Mayo defend their crown? Can Dublin lift their first trophy of the Farrell era? Or will it be Clifford and Kerry climbing the steps of the Hogan Stand to accept some early-season silverware? 
What about Tyrone and Donegal; could either of them start their year on a high? How will Monaghan, Meath and Galway fare out?
All will be revealed in due course, but we're asking one big question…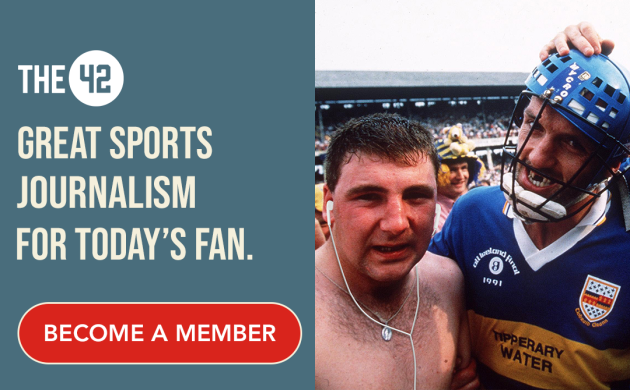 Who do you think will win this year's Division 1 football league title?

As always, feel free to share your thoughts in the comments section below.
The42 is on Instagram! Tap the button below on your phone to follow us!

Share your story: voices@thejournal.ie
Thursday Low clouds breaking for some sun Max: 8 °C Min: 5 °C
Friday Cloudy Max: 9 °C Min: 4 °C
Saturday Cloudy with a couple of showers Max: 8 °C Min: 5 °C