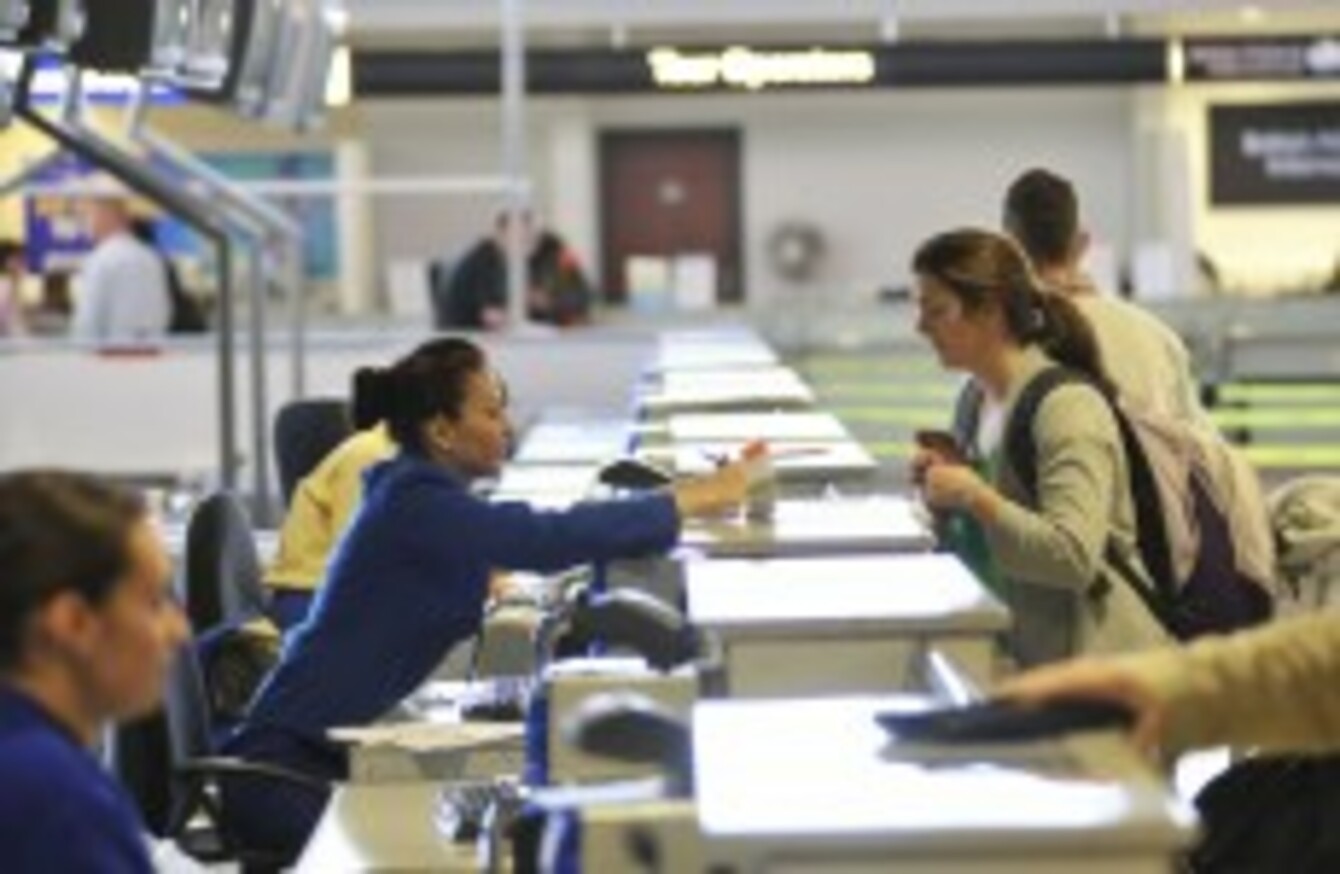 Image: Sasko Lazarov/Photocall
Image: Sasko Lazarov/Photocall
Updated 17.50
RYANAIR HAS TOLD TheJournal.ie this evening that "usual fees will apply" to all their services this weekend.
The company had confused passengers this week on its policy regarding checking-in with the airline this weekend.
The airline's website has gone offline from 16.00 today (Friday) until 12.00 Sunday, in order for maintenance works to be carried out. Ryanair advised all passengers planning to fly this weekend to check-in online before the cut-off on Friday.
Speaking on Today FM's Last Word programme on Monday, spokesperson for Ryanair Stephen McNamara said that no exceptions would be made for passengers who failed to check-in online.
"It's a bit like the dog-eating-your-homework excuse," McNamara said on Monday. "There's no excuse for turning up at the airport without your boarding card".
When TheJournal.ie asked Ryanair's representatives whether customers failing to check-in online before the 4pm deadline would be charged the standard €60/£60 fee for checking-in at the airport, they said the airline had insisted it would be "business as usual" over the weekend.
However, emails sent to customers this week – seen by TheJournal.ie – state:
Online Check-in – Not available from 16:00 hrs on Fri. 18 May until 12:00 hrs. Sun. 20 May. Passengers travelling between these dates and times who are unable to check-in online can check-in at the airport and will not be charged the airport check-in fee.
UPDATE 1: At 16.30 this afternoon, Ryanair's communications company confirmed that the statement they gave to TheJournal.ie and other media earlier today still stands: that it is "business as usual".
UPDATE 2: At 17.50, the communications company which issues Ryanair's press releases gave further clarification to TheJournal.ie. They said that the statement of "business as usual" means that "all usual fees will apply". When asked if this includes the €60 fee for having to check in at the airport, the spokesperson repeated that all usual fees will apply.
Are you flying with Ryanair this weekend? If you are – but failed to check-in online before the deadline – we'd like to know whether you were charged a fee for doing so at the airport. Please let us know you experience in the comments below…