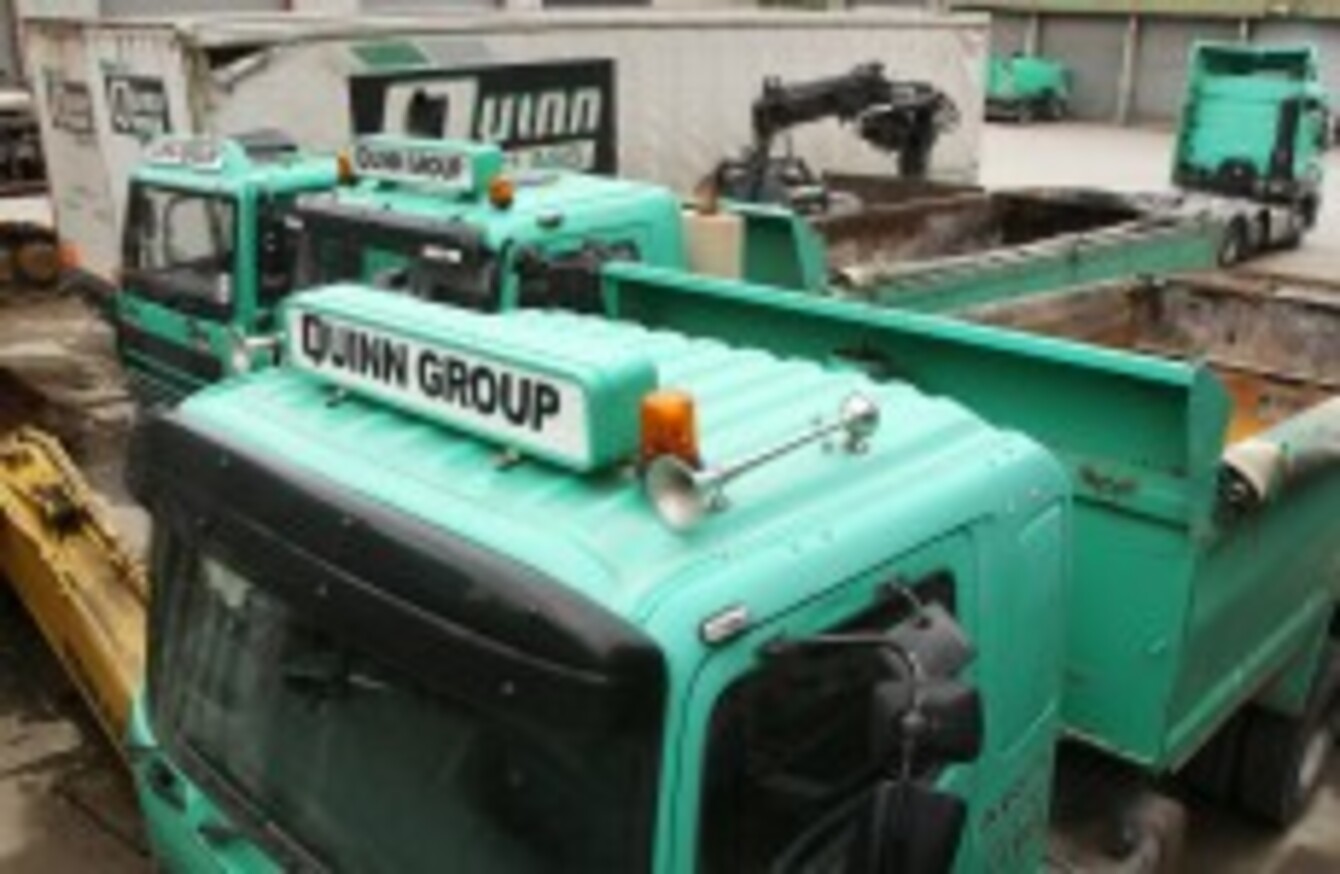 Various trucks belonging to the Quinn Group
Image: Laura Hutton/Photocall Ireland
Various trucks belonging to the Quinn Group
Image: Laura Hutton/Photocall Ireland
AN ATTACK ON A crane belonging to the Quinn Manufacturing Group has been condemned by the company.
The attack, which came following recent attacks on electricity poles bringing power to Quinn Group property, was condemned today by the group.
It said that last night there was an arson attack on a heavy crane belonging to the company working on a new secondary school project in Ballinamore, Co Leitrim. The crane was destroyed.
The company said that it believes that little damage appears to have been done to the school structure, but more extensive examination is being undertaken to confirm that.
What is clear, though, is that the people who were working on that project yesterday and were expecting to work there today, have no work to go to today. Thankfully no one was injured in the attack which was carried out with no regard whatsoever to the safety of innocent people.
It continued that in the context of the decline in the construction industry, "these continuing acts of malicious sabotage directed towards the destruction of our local businesses and ultimately local employment, beggars belief".
Cost to businesses
Quinn Manufacturing Group said the recent attacks alone have cost its businesses in the region of €250,000.
The question needs to be asked – in whose name are these thugs acting and to what purpose? Once again we respectfully encourage local influencers and community leaders to condemn outright all of these outrages and we ask them to encourage people to give whatever help they can to the gardaí and to the PSNI in tracking down the culprits and their sponsors.
The company concluded that "despite these outrageous attacks, our absolute determination is to ensure that these businesses succeed and that jobs in them are secured to the greatest possible extent".
Gardaí said they are investigating a fire to a mobile crane on a building site in Kildorragh, Ballinamore at 8pm last night. Anyone with information can contact Ballinamore garda station on 071 9644002.