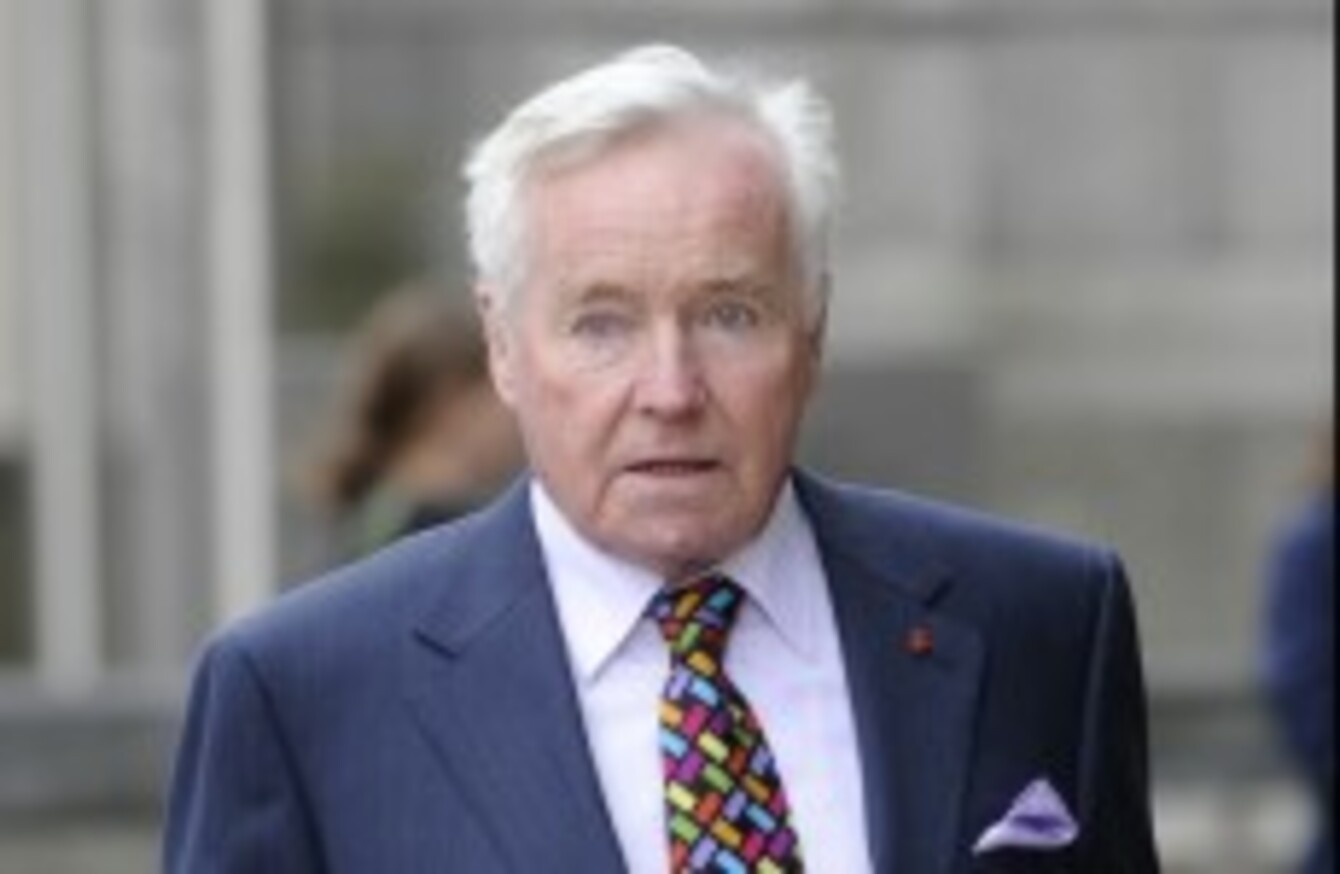 Image: Photocall Ireland
Image: Photocall Ireland
Updated 11.46am
A NEW BILL that will go before the Seanad next week will make any disruption of essential utilities such as water and electricity illegal.
Feargal Quinn will table the Critical Utilities Security of Supply Bill, which could see workers whose strike action leads service cuts jailed for five years.
The bill will be opposed by the government with the Communications Minister Pat Rabbitte saying last night that it is "counterproductive".
The bill comes against the background of proposed industrial action by ESB staff, but Quinn said it has been in the works since before then.
"It's not inspired by the proposed ESB strike. It is inspired by the fact that hospitals and homes require a supply of two things: water and electricity," he told RTÉ's Morning Ireland.
"I'm copying legislation that has been enacted in Belgium, Bulgaria, France, Germany, Greece, Romania and Portugal. Strikers would be required to ensure that the continuity of supply is ensured."
Rabbitte said that while the government believes there should be not be industrial action in utility companies, criminalising it would disrupt the "good record of industrial peace" that has existed in Ireland over the last two decades through the existing industrial relations mechanisms.
'Not about criminalising workers'
The Minister said in a statement: "Of course the Government believes there should not be industrial disruption in our utilities but using the criminal law to try to achieve this would, I believe, be counterproductive.
"Provisions in negotiated agreements for 'no strike' clauses can work well; however, statutory provisions that include criminal sanctions are an entirely different matter."
The bill comes complete with custodial punishments, but Quinn that the bill was not about targeting ESB workers.
It's not about criminalising workers, it's about ensuring that the  legislation is credible and has teeth.
"You can have a strike without disrupting supply. We have to protect our critical utilities. If we can't protect our electricity and water, how can we get investors to come here?"
The Socialist Party MEP Paul Murphy said the bill "is an affront to the right of workers" to protect pay and conditions by going on strike.
- additional reporting by Hugh O'Connell
First published 11.07am