IT WAS A week when we started to worry about a Brexit, a man died after a shooting at a wedding, and several people were arrested over Jobstown protests.
All that, and more, it's the week in quotes:
Source: Daragh Brophy/YouTube
I'm not some sort of master criminal that deserves to have six gardaí at my door.
TD Paul Murphy on his arrest.
Source: Christina Finn/YouTube
They want to do me for false arrest of Joan Burton, they are the ones that falsely arrested me. They took me, a 16-year-old out of my bed and put me in a prison cell. Who got falsely arrested? You tell me?
A 16-year-old on being arrested by by gardaí earlier this week.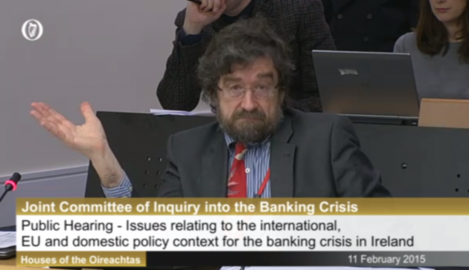 Source: Oireachtas.ie
We were conscious of the fact there was a problem out there but we made a call that Ireland would probably escape it and we were totally wrong.
ESRI's John FitzGerald with a bit of mea culpa at the banking inquiry.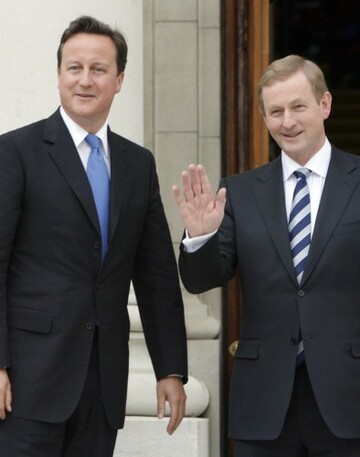 Taoiseach Enda Kenny and Prime Minister David Cameron Source: Mark Stedman/Photocall Ireland
You have suddenly got lots more people marching around in uniforms… and making life awkward.
Economist Colm McCarthy explains why a 'Brexit' would make things less fun on the Republic's northern border.
Source: Ruth Coppinger TD/YouTube
Larkin and Connolly would be turning in their graves.
Ruth Coppinger on Tánaiste Joan Burton's reaction to the Jobstown protests.
Source: James Horan/Photocall Ireland
To be frank about it I didn't have the courage or the confidence to talk about it to a wider audience, maybe. I'm sorry about that.
Former Fianna Fáil minister Pat Carey on speaking about his sexuality.
Source: Wikipedia Commons
Up to 60 people were involved in a wholesale chaotic brawl, fisticuffs and dangerous scenes of violence
Senator John Whelan on a mass brawl in Portlaoise.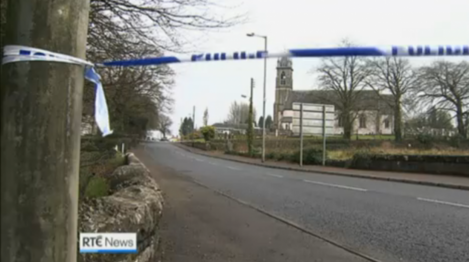 Source: RTÉ News
I would appeal to those involved to think about what has happened and to think about the prospect of a life of constantly looking over their shoulder, fearing arrest or possible retribution. It would be so much better for them, and for all concerned, to come forward and make themselves available to police before any further bloodshed.
PSNI Chief Inspector Una Jennings on the attempts to find those responsible for a shooting at a wedding.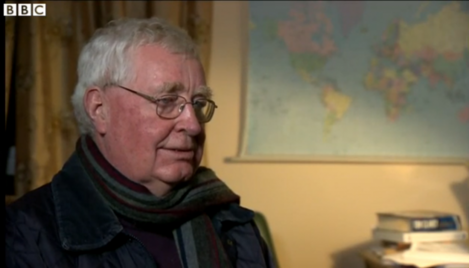 Source: BBC News
The bride was outside, they were taking photographs. The bride eventually came in. She was lined up at the back of the church to come up the aisle and then suddenly I heard this screaming: 'There's a shot, there's a shot. Somebody shot, somebody shot.'
Father Michael King on what happened during the shooting.