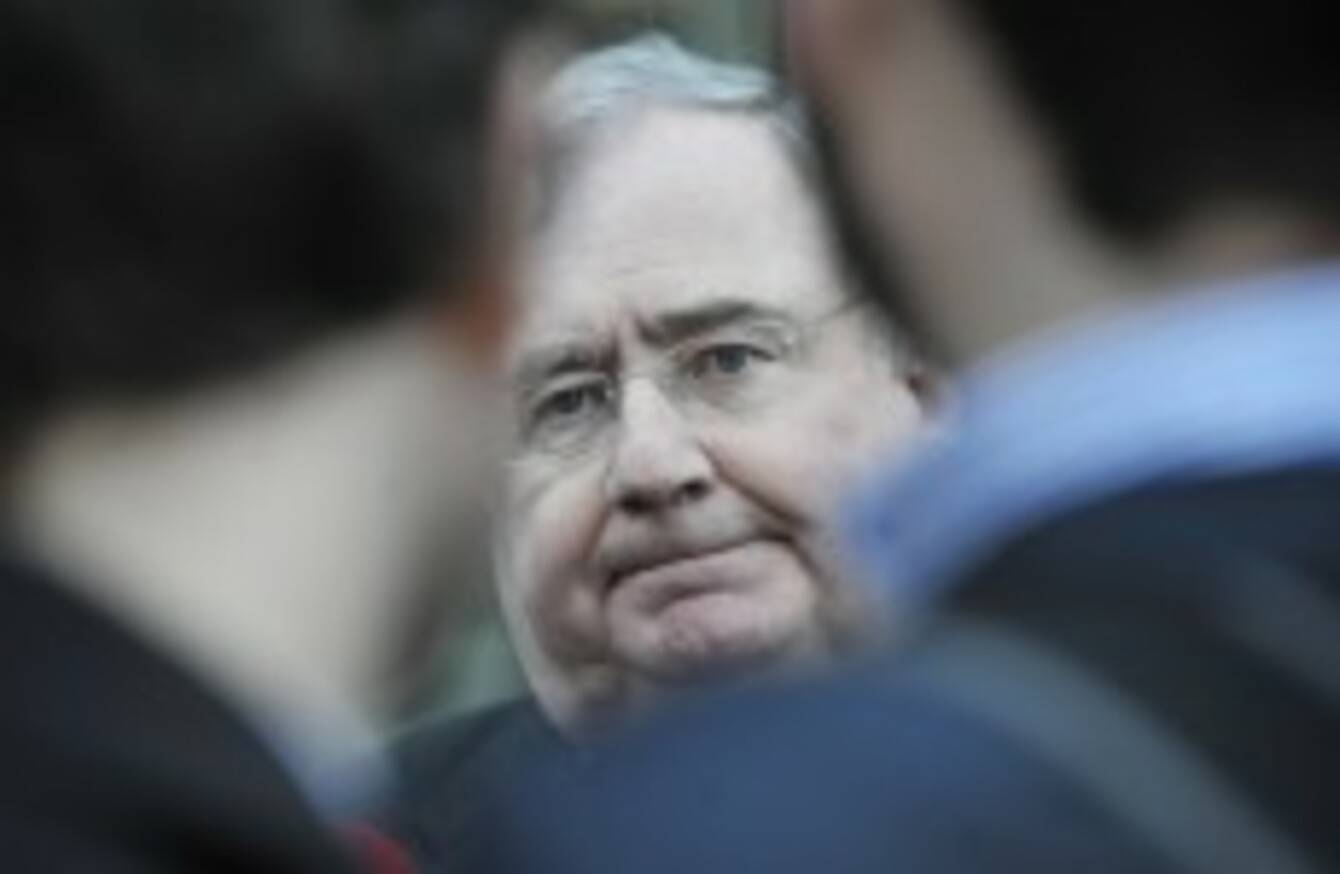 Image: Sasko Lazarov/Photocall Ireland
Image: Sasko Lazarov/Photocall Ireland
A WAR OF WORDS has erupted between communications minister Pat Rabbitte and Fianna Fáil's finance spokesman Michael McGrath over plans to sell State assets.
McGrath has accused Rabbitte of giving a "completely false account" of the deal reached by the previous government under the terms of the original EU-IMF deal and its demands for the sale of state assets.
"We came in on a memorandum of understanding in 2010 by the previous government", Rabbitte said, "which committed the State to a programme" of sales.
"If you were to ask me, I don't like being in this position at all – but that's the position we're in," Rabbitte – who as energy minister has already announced the sale of a minority stake in ESB – said on RTÉ Radio 1′s Morning Ireland.
"In the very first Memorandum of Understanding, negotiated by officials and with no involvement by the then-government – which seemed to be in complete dysfunction at the time – it was a requirement… that the Irish government would dispose of State assets."
In a statement this morning, McGrath took issue with this declaration – saying this "explicit claim that the last Government agreed to sell €5 billion of state assets is simply wrong".
"The commitment to engage in an ambitious asset disposal programme was made by him and his Government," McGrath said – pointing to an admission of this by Michael Noonan in October:
We are not resiling from any matter. No figure was included in the original memorandum of understanding. We included a figure of €2 billion in the programme for Government and intend to realise that sum. However, we are obliged to negotiate with the troika on what we may do with the proceeds of the sale of State assets. [...]

I am in favour of and welcome the sale of State assets. There is no blame attached.
McGrath said that not only was the sale of assets "a Fine Gael-Labour agenda, but the mess surrounding what the proceeds can be used for is entirely of their own making.
"It was Fine Gael and Labour who agreed to use the proceeds to pay down debt," he said.
"Since that day, they have been trying to spin that 'a significant proportion' of proceeds could be used for job creation – but as recently as this morning Pat Rabbitte, the spinner-in-chief, was unable to confirm a single euro for investment."
The original memorandum of understanding referred to a review of State assets already being undertaken by the then-government, but did not explicitly commit the Irish government to any sales.
Yesterday's update of the memorandum formally asserted that the government would be able to devote some of the proceeds from the sale of assets to investing in job creation.