THE MOTHER OF murdered Rachel Callaly says that she would forgive her daughter's killer, if he showed remorse.
However, Rose Callaly today told RTÉ's Sean O'Rourke that any sorrow Joe O'Reilly would show would be false.
"I know there has been a thing in the media about me forgiving him. I did say that and I meant what I said.
"But, it would have been in a different world.
If I thought that he genuinely felt remorse and I felt that he was sorry [I could forgive], but I know that he is a manipulative, cunning person and is incapable of remorse. I know he'd say he was sorry as a means to an end.
"The ten years haven't changed my opinion. I know the kind of person he is."
Callaly said that she had never had any doubt that O'Reilly had murdered her daughter at the family home in the Naul in County Dublin.
"There wasn't a cell in my body that believed that he didn't do it."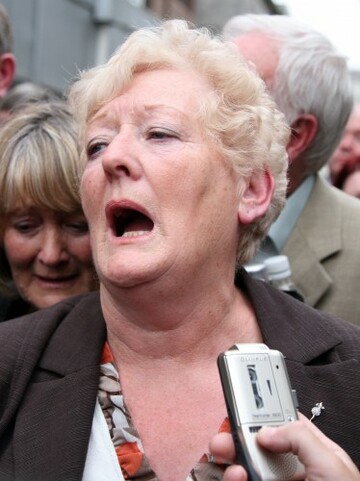 Rose Callally Source: Photocall Ireland
Callaly says that there is "a lot to be desired" from the legal system's handling of cases like her daughter's.
"There should be a mandatory sentence in cases like this. The government will have to look into that. It's obscene."
The family says that they will visit Rachel's grave this weekend.
"I can't say we'll celebrate it. It's more to the fore, but I try not to think of the day she died."