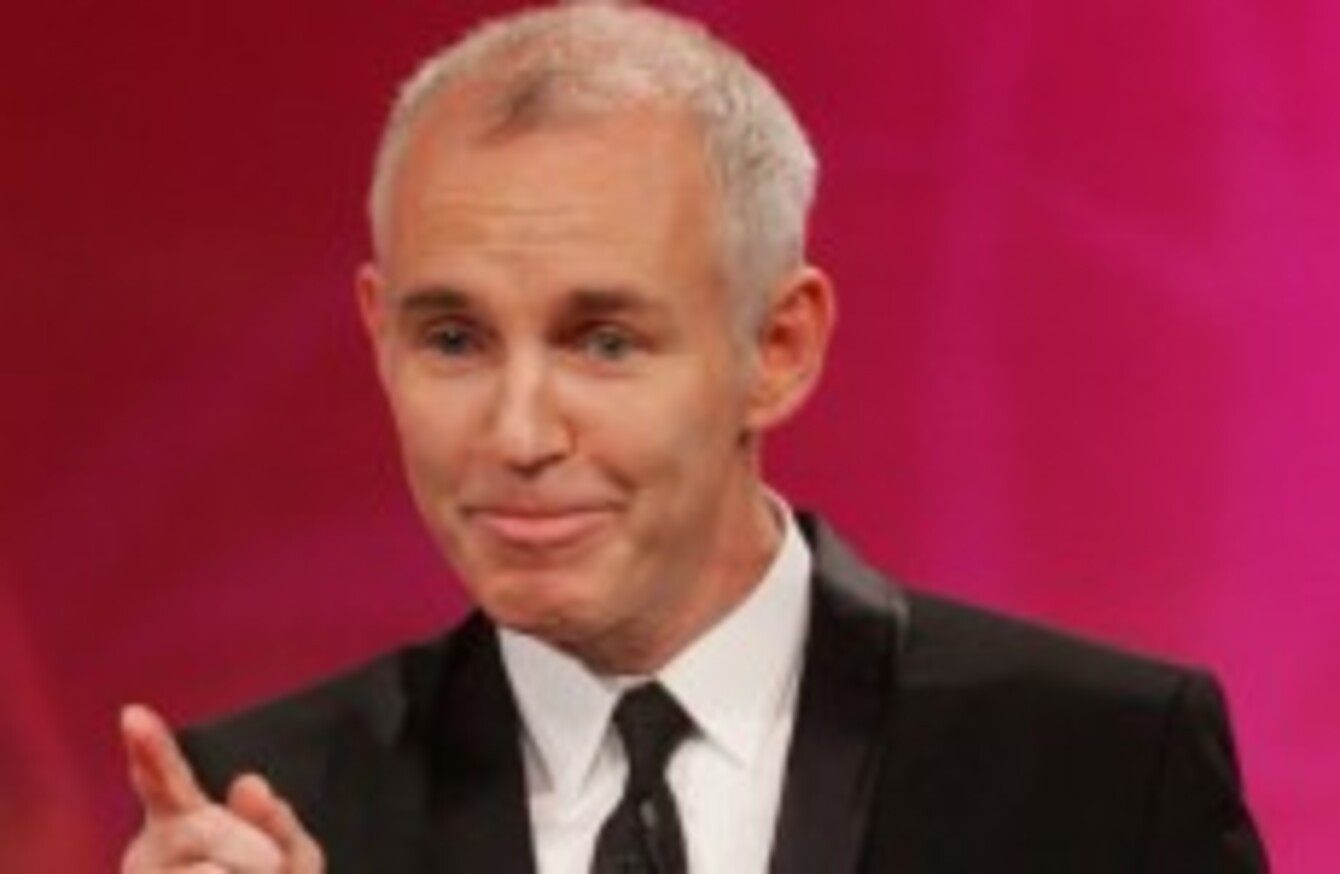 Image: /Photocall Ireland
Image: /Photocall Ireland
HAVE YOU LISTENED to the radio today?
The number of people who tune in daily has risen slightly, according to the latest JNLR/Ipsos MRBI report.
84% of us now listen to the radio everyday, according to 2014 figures, up 1% from 2013.
However, it wasn't an even rise across all national stations. Newstalk was the only one to gain in listenership, up 1%.
Regional stations 98FM (1%), Q102 (2%), Spin South West (1%), Cork's Red FM (3%) and 103FM (1%) also saw gains.
The only station across the country to record a loss was 96FM in Cork, down 1%.
TXFM, formerly Phantom, has clung on to a 2% listenership in Dublin.
People also still prefer non-national stations, and is the choice of radio listening to 58% of the public.
2FM's unchanged 10% share, with several individual gains across the station, could indicate RTÉ has steadied what was believed to be a sinking ship.
Colm Hayes and Rick O'Shea both received boosts, with Breakfast Republic remaining steady. Tubridy too saw a gain of 6,000 up to 177,000.
This, as well as all figures below for individual shows, covers the final quarter of 2014, compared with the third.
Anton's loyal following
Just when we thought we were over Pat Kenny's departure from RTÉ, Ray D'Arcy went the opposite way, heading back to the mothership after more than a decade in commercial radio.
Anton Savage has now taken his seat at Today FM, but only being two weeks in the job, his new listenership isn't recorded in this JNLR book.
However, he had been developing a strong following in his weekend Savage Sunday slot, forming part of a range positive results for the Communicorp station (although Ian Dempsey's show is down 9,000 to 187,000).
Savage had gained 8,000 Sunday morning listeners, with the figure for December standing at a total of 118,000. The show had seen several JNLR books record a rise in listenership.
In the same period, people's love of D'Arcy appeared to wane. The Ray D'Arcy Show lost 6,000, dropping to 215,000.
People were also tuning away from Derek Mooney's slot at RTÉ. Mooney, who left radio to head up RTÉ's wildlife coverage, lost 5,000 listeners, falling to a listenership of 193,000
Marian (still) dominates the weekend
If you're listening to radio on a Saturday or Sunday morning, you're more than likely listening to Marian Finucane. She has managed to grow her listenership by 16,000 on Saturdays and 9,000 on Sundays to 366,000 and 351,000 respectively.
For RTÉ Radio 1, Sunday with Miriam (up 3,000), Saturday with Clare Byrne (up 4,000), and This Week (up 11,000) also performed well.
Tom McGuire, Radio 1 boss, said "the figures demonstrates that listeners still recognise RTÉ Radio 1 as the home of 'talk radio'".
Worthy of note is Today FM's weekend showing in this book. There has been a spike across several shows, including Saturday Breakfast with Alison Curtis (up 5,000, and before her stint filling in on The Ray D'Arcy Show), Saturday Hits with Paula MacSweeney (up 6,000), to the Sunday Business Show (up 8,000).
Today FM chief executive Peter McPartlin said:
We've a lot of new voices on board and we're delighted to have hit 2015 with more listeners each week than we started 2014 with (almost 893,000)."
Is Pat losing the war?
As you might be aware, the main radio war that has taken place on Irish airwaves has that been the mid-morning current affairs slot, with Newstalk's Pat Kenny and RTÉ's Sean O'Rourke going head-to-head.
After a wobbly result in the last figures – falling 12,000 – Sean O'Rourke has gained 3,000, and retains his stronghold of almost 300,000 listeners.
1,000 less people turned the dial to Pat Kenny's Newstalk show, with listenership now standing at 142,000 – an usual dip in a good book for the station.
George claws his way back
George Hook took a heavy knock in the last book, falling roughly 10,000, but clawed back all those listeners and 3,000 more, standing at 126,000.
However, that's still a long way off Matt Cooper's 155,000 (up 1,000), who is helping to slowly chip away on RTÉ's Drivetime, as the show lost 4,000 listeners (total 220,000).
There was more good news for Newstalk in today's figures, in particular Breakfast. Chris O'Donoghue and Ivan Yates pulled in 12,000 more listeners (up to 165,000). They still have a long way to go if they want to tackle the behemoth that is Morning Ireland, with its 426,000.
"Our primetime shows continue to be a huge success, in particular Breakfast with Chris and Ivan which just goes from strength to strength," Gerard Whelan, Newstalk CEO, said.
Our weekend shows also performed extremely well, and have shown increases across the board. It's a great start to the year, and we look forward to building on this momentum throughout 2015.
Who are you listening to? Let us know in the comments.