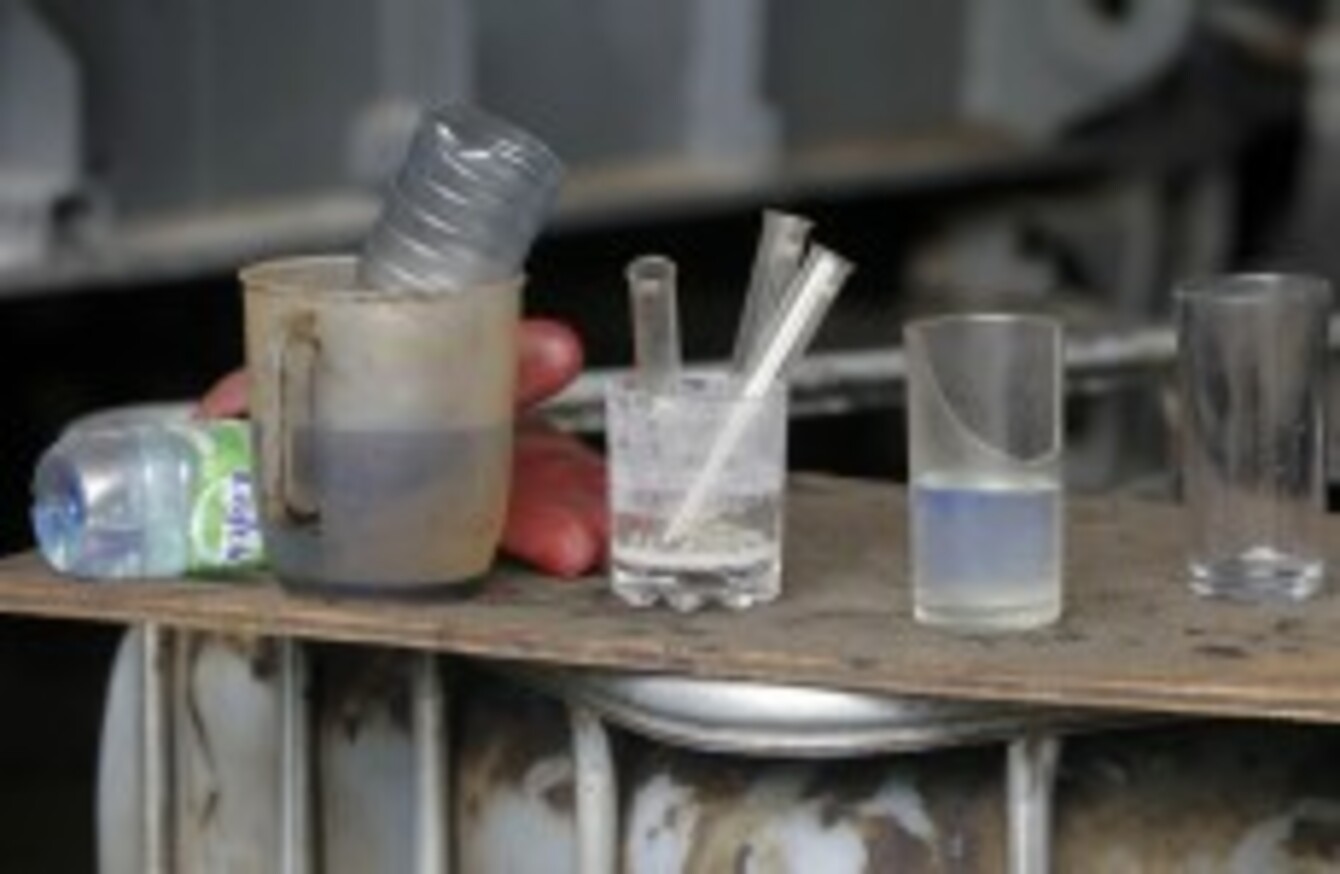 File photo of chemical testing equipment used at a fuel laundering plant
Image: Niall Carson/PA Wire/Press Association Images
File photo of chemical testing equipment used at a fuel laundering plant
Image: Niall Carson/PA Wire/Press Association Images
A LARGE ILLICIT oil laundering plant was uncovered this morning in Ballybay, Co Monaghan after a raid by Customs and gardaí.
The facility had the capacity to process up to four million litres of agricultural diesel every year, meaning a potential annual loss to the State of €1.8million euro. It was located on a farm in the area and hidden in a shed among large bales of straw. Three men were reported to have fled the scene during the raid.
Gardaí arrested one man, who is being held in Castleblayney garda station under Section 4 of the Criminal Justice Act.
Around 5,000 litres of toxic waste were discovered at the facility, which had been in operation for a number of months. Officers seized 36,000 litres of fuel, bleaching earth, two oil tankers and one grain lorry with a concealed tank.
A spokesperson for the Revenue Commissioners told TheJournal.ie: "They were using bleaching agent to launder the diesel." Agricultural diesel, or 'green diesel', is fuel sold at a lower tax rate for off-road use. Criminal organisations make a profit by processing it to remove the green dye, then selling it back to filling stations for use in cars and trucks.
Staff from the Department of Agriculture, Fisheries and Food also took part in the raid. Investigations are ongoing.