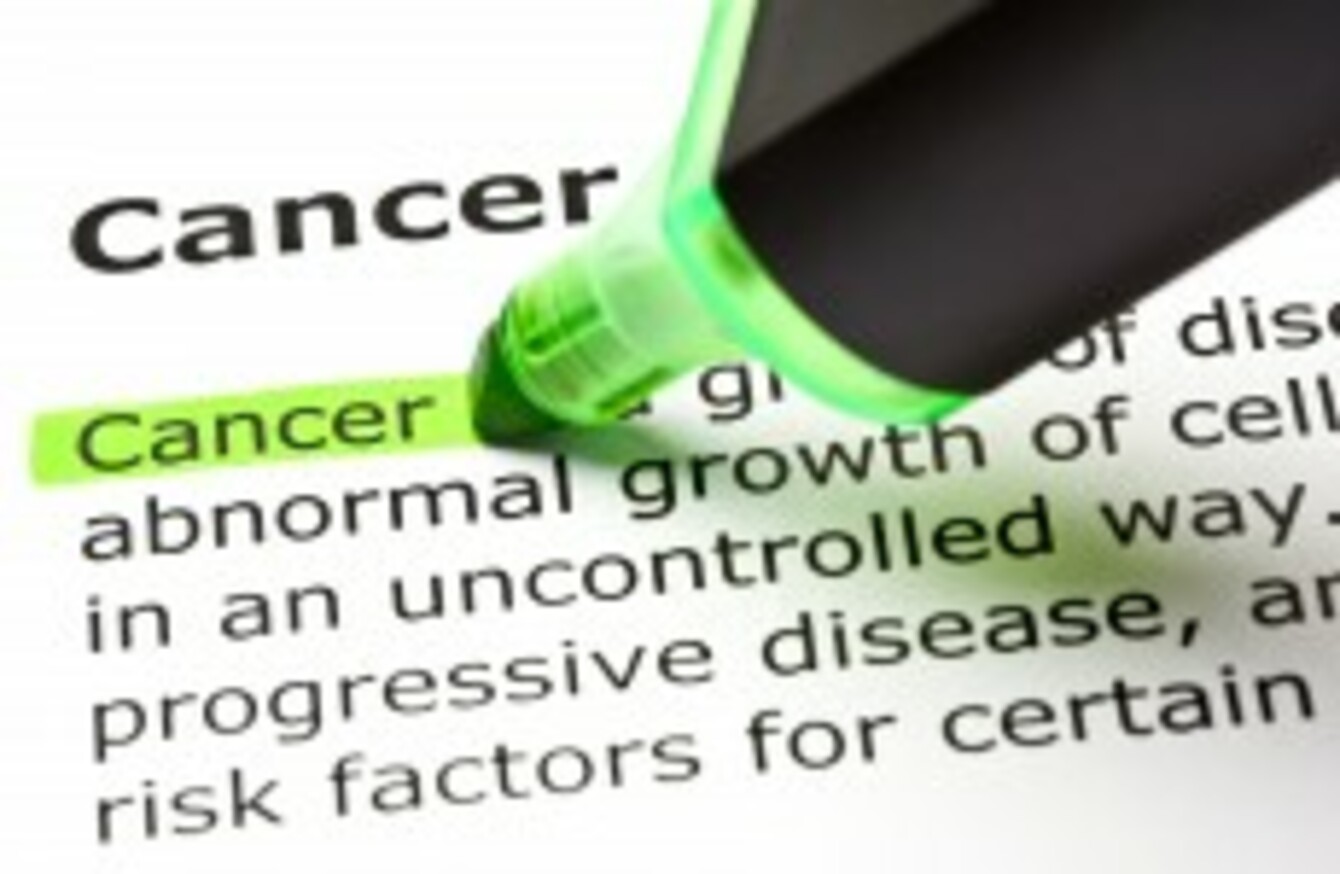 Image: Ivelin Radkov
Image: Ivelin Radkov
THERE IS NOTHING more devastating for a young man to hear than the words "cancer", yet when this was said to me all I could do was laugh. Not that I hadn't heard it before. My granddad had cancer and I had heard of other older people getting it – but me? I was 22 years old, this couldn't be possible. My life had just started.
It was two weeks before Christmas and I had woken up with an unusual pain in my groin, which I casually brushed off as nothing more than a pulled muscle. I gave it the weekend to fix itself before I would tell anyone as, even at that age, talking about problems with your lowers can still be embarrassing. The weekend passed and the pain got progressively worse to the point where my testicles were swollen and I could barely sit down. I went to my GP who swiftly sent me to the Emergency room fearing that I may be experiencing testicular torsion. Once torsion was ruled out I gave a sigh of relief and, not suspecting anything serious, I gladly submitted to an ultrasound. It was only after the ultrasound technician left the room, promptly looking for a doctor that I began to worry.
My world was shattered
I met the urologist who appeared warm yet hesitant to say anything as he flipped through my file. Suddenly his voice came out as if it were shackled. "There seems to be something there." I went numb with shock and could only muster a barely audible response. "What seems to be there?" He quickly explained how they had found a sizeable tumour on my right testicle which needed to be removed as soon as they could fit me in.
My world was shattered; all I could think about was how they were going to take away part of my manhood.
I had never thought to check for lumps or changes
It seems quite trivial now but to any young man it's what we think of when we're asked to define our manhood. I had never thought to check for lumps or changes to my testicles as they seemed to be in working order and I was never told to. As I was gearing up for the orchiectomy, the only thing running through my mind was hindsight – the "I should have known", "why didn't I ever check?" These questions didn't help. It was already too late.
I've never been as scared as I was the day they rolled me into the theatre for my operation. Once the orchiectomy was complete I was fully diagnosed with testicular cancer, a tumour measuring approximately 2cm by 2cm – a substantial size considering where it was located. Meeting the oncologist seemed to be the next step.
A few days after the operation I was able to come home to be with the people I love. I was tired, sore and emotionally deflated but it felt great to be home. What followed was a struggle I had not been prepared for: the mental battle to accept it all, to look at myself in the shower and, ultimately, to grab the courage to continue to keep checking on my remaining testicle.
There are so many advertisements and campaigns telling young woman to check for signs of breast cancer but so few when it comes to men checking for testicular cancer. It seems like it's the embarrassment that prevents thousands from checking or seeking treatment. The fear of finding something can do this too, but cancer doesn't select age, life style or when it's the most convenient for you to deal with it. This is why it is more important than ever for more men and young lads to keep track of every part of their body, even if we're afraid or embarrassed. Men who develop lumps, swelling, or pain in the groin or scrotal area need to seek medical advice.
It's time to bring men's health back into the light and talk.
Aodhán Gregory is a 22-year-old DCU Media graduate and activist. He is currently continuing his cancer treatment and intends to further highlight the issues raised in this article.