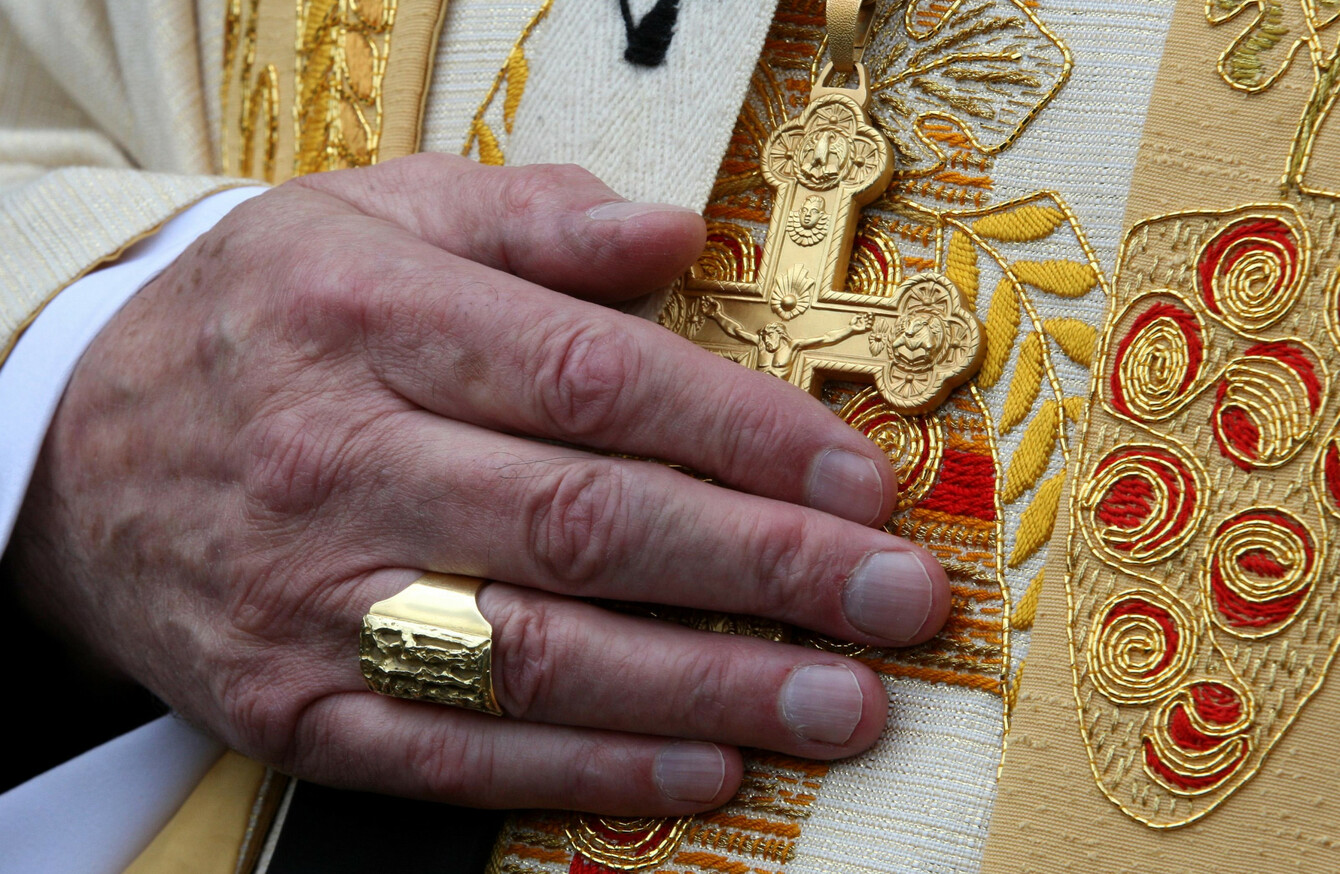 Image: PA Archive/PA Images
Image: PA Archive/PA Images
READING SOME COMMENTS in TheJournal.ie recently regarding the Magdalene Laundries and the deaths, forced adoptions, and abuse of women and babies, I noticed that many commenters said: "Why did their families and communities let it happen?"
These people have no idea of the power the Church exerted over its 'flock'.
To be pregnant then was the worst sin possible. You were a Fallen Woman and an affront to God, and to the priests and nuns who ran the show back then – with the full support of the government.
Due to the ban on contraceptives many parents had large families that they couldn't feed  or clothe properly. Nonetheless every Sunday they were obliged to add to the coffers of the Catholic Church.
Priests involved themselves in the everyday life of the family. Often calling in unexpectedly, maybe to check why a person wasn't at Mass that week, why one of the kids missed school or making sure that the "wife" was performing her conjugal rites.
They were in control of Heaven and Hell
They deliberately fostered control and terror and believed they had the right to do so. They were in control of Heaven and Hell and if 'they' weren't happy you could end up in Hell.
It all seems very surreal today but they could get into your head. The dreadful beatings meted out to children in schools ensured that each generation coming up was suitably subdued.
My own story is that at the age of 15 I met my first boyfriend. He was the same age and we both knew very little about sex and how it produces babies. We believed, along with most of my peers, that if you had sex standing up you couldn't get pregnant.
It seemed to work because nothing happened until I turned 17 and discovered I was pregnant. Today, 17 year olds have newspapers, books, internet and a better sex education. Back then, we weren't allowed to even read the News of the World because it had "bad" pictures and stories in it.
When I became pregnant, the Church took over
To cut a long story short, as soon as it was discovered I was pregnant the Church took over. I was sent to my aunt in London.
The next day I was brought to a pre-arranged appointment with the nuns, an appointment that had been set up in Ireland. They asked me a few questions and told me to sign a paper. They then had a hushed conversation with my aunt and it was all agreed that I would stay with her until I was due. I would then be escorted by a nun back to Ireland to a home on the Navan Road. This was in 1969.
Myself and my boyfriend kept in contact through letters and I told him what was going to happen. I found out that if you went to the home you didn't keep your baby. I had every intention of keeping my child and told my aunt I was going home. When I got back I told my parents I was keeping my child. The Church again took over and demanded that I get married.
My mother stayed in bed crying
The morning of my wedding my mother stayed in bed crying. Myself and my husband-to-be caught the bus to a church outside our parish for 8am Mass. I wasn't allowed to get married in my local church because people would "see" me. Not too many people went to 8am Mass in the other church and they wouldn't know me anyway.  My bridesmaid was one of my younger sisters, my best man was my 15-year-old brother who wore short trousers and the two of them were annoyed I had them out of bed so early.
I was 17 and my husband to be had just turned 18. The only adult in the church that day was the priest. And this was a legally-recognised marriage. It wasn't the only one either. If my boyfriend had refused to marry me I had no resources other than to go to the Navan Road.
My mother, who loved me, was worn out herself having children and had no will or confidence to fight the Church.
Unless you were rich or had influence, you did what you were brainwashed into doing back then. People who blame the families for the Church's crimes and State collusion have no idea what they are talking about.