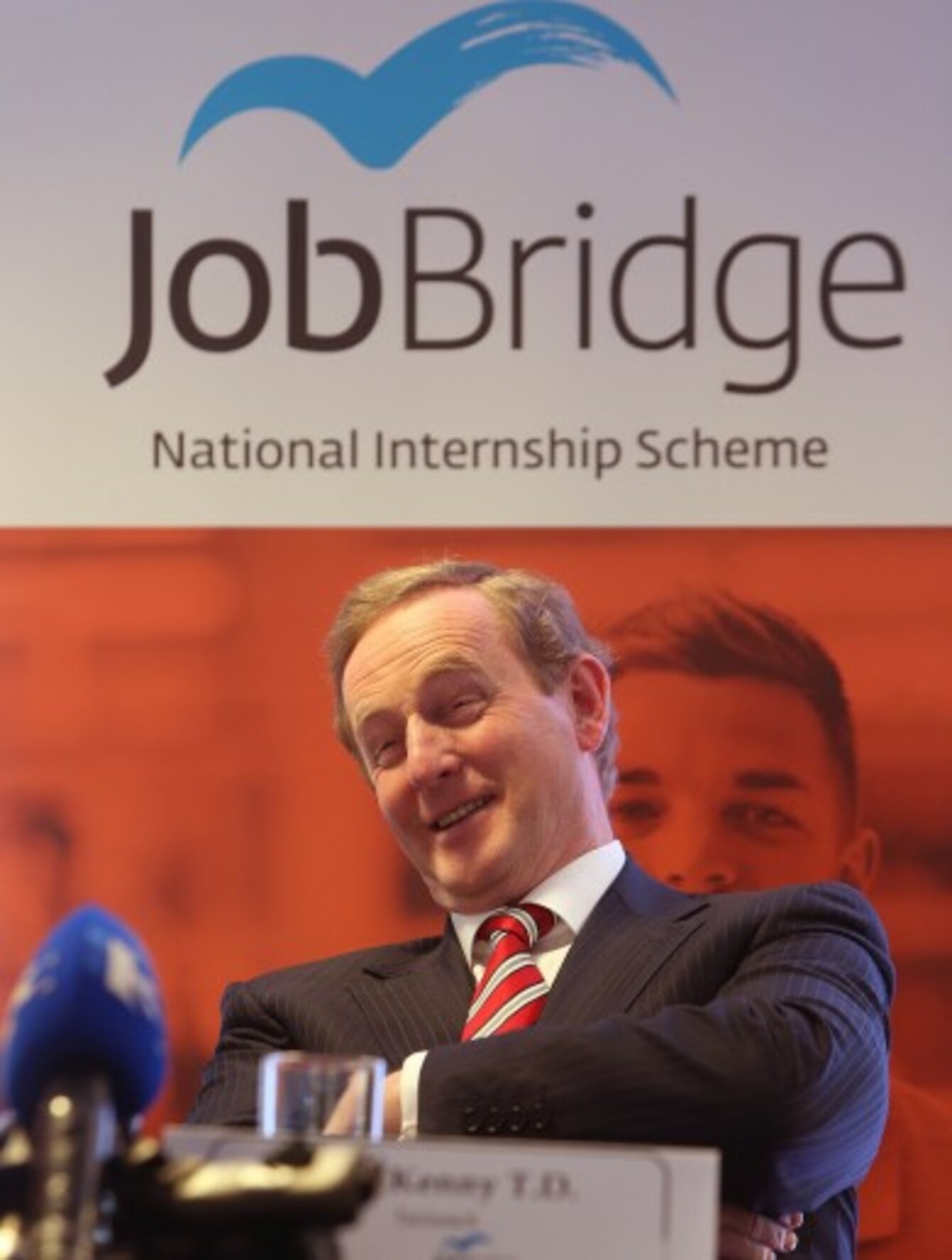 Image: Niall Carson/PA Wire/Press Association Images
Image: Niall Carson/PA Wire/Press Association Images
DO 18 – 26 year olds eat less than their older peers? Do they require less clothing, heating or transport? Are there a mass of employment and training opportunities out there for those young people who have the inclination?
These conditions may prevail in a parallel universe, but in an Ireland with a youth unemployment rate of 39%, the cuts to jobseeker's allowance for those under 26 will have the effect of pushing a significant number of young people below the poverty line and out of the country.
Prior to 2009, all jobseekers received the same allowance, regardless of their age. Over the last four years however, the amount given to those under 25 has halved. While the ordinary rate remains at €188 per week, jobseekers under 24 will now receive just 100 euros a week and those aged 25 are expected to get by on €144 per week.
Encouraging young people to train?
This website reported that the cuts in jobseeker's allowance for those under 26 are seen by ministers as "a way of encouraging young people to take up training opportunities or to participate in schemes such as JobBridge and JobsPlus". But it is clear that the schemes as currently constituted are nothing more than a smokescreen. They have neither the scale nor ambition needed to tackle the problem of youth unemployment. In Limerick and Donegal, 50% of young people are without jobs. Does this government really believe that all they lack is "encouragement"?
The Government-commissioned evaluation of JobBridge, conducted by Indecon, presents the scheme in a positive light on a superficial level, but a closer examination paints a more troubling picture of poor completion, poor training and widespread exploitation.
By September 2012, nearly 60% of those who had commenced a Job Bridge placement had left before completion. Anecdotal evidence suggests widespread abuse of the system by unscrupulous employers; one national school in Westmeath sought to employ a qualified primary teacher on a full time basis for nine months. The pay was €50 per week. At the lower end of the skills spectrum, Tesco advertised for 218 shop assistants to stack shelves and manage customer queues.
The authorities claim that measures are taken to prevent abuse of the scheme by employers. Yet a search of JobBridge vacancies this week found advertisements for qualified architects, solicitors and accountants, all expected to work on a full time basis for €50 per week.
How beneficial are internships, anyway?
Some may say that the training schemes are a way for young people to prove themselves to employers; to put in the hard work for a few months before being offered fully paid work afterwards. But only 19% of interns were able to stay with their employer on a paid basis.
More damning, the government's own review of Job Bridge doesn't ask the fundamental question of whether a job bridge internship increases the employment prospects of the average unemployed person. Firstly because the sample of Job Bridge participants are not representative of job seekers as a whole; they are more highly educated than average and the majority have been unemployed for less than six months. Furthermore, because the study didn't include a "control group" we simply do not have any estimates as to whether the chances of employment for these interns is any greater as a result of their training.
If the returns to employment provided by Job Bridge are uncertain, the effectiveness of the remainder of Government spending on training is abysmal. The ESRI's analysis of Government training programmes in 2012 showed that 70% of total government training spending went on programmes described as "general" or "low skilled" training. It further found that the effectiveness of these programmes in returning participants to employment was somewhere between low and non-existent. We don't know nearly enough about the effectiveness of government training programmes because the government doesn't ask the right questions. But what we do know should give us serious cause for concern.
The real motivation in cutting jobseeker's allowance for those under 26 is not to encourage them to take up a valuable training opportunity and it is certainly not part of an effort to spread the costs of adjustment fairly. The measure reveals a Government eager to impose austerity where it is least likely to cause its members trouble. The young unemployed are structurally disadvantaged, not only due to their limited economic means, but also because they have no organised method to advocate for their interests. Ireland's youth can easily be ignored; out of sight and out of mind.
Penalised for being young
If the Government was serious about spreading the costs of austerity fairly, it would stop penalising the young for being young. The burden of adjustment has been disproportionately born by those aged 18 to 35, who are discriminated against in employment, childcare, taxation and welfare policies.
If the Government was serious about providing effective training opportunities for young unemployed people, it would conduct a comprehensive review of the effectiveness of state training programmes and re-balance spending to favour those projects that show real returns to investment by giving people the skills they need to get decent work.
Perhaps the saddest fact about this budget cut is the paltry savings it will make. Just 30 million euros will accrue from this measure, just over 1% of the total adjustment for this year. But for a significant proportion of jobseekers, this cut will reduce their means beyond the point where they can remain in the country and look for work. If increased youth emigration is the price of this measure, then it's clear the Government cares little for the fate of those forced to depart.
The best that can be said about the impact of the policies towards young people pursued by this Government since it took power is that they are consistent. Consistent in imposing the costs of adjustment on those least able to resist them. And consistent in pushing them towards leaving this country.
Andrew Byrne (28) is a former President of Trinity College Students' Union and a PhD candidate at the University of Edinburgh. @aqbyrne
Dan Hayden (28) is a former President of UCD Students' Union and a PhD candidate at University College Dublin. @danjhayden