THE ELECTION OF Donald Trump as US President is, undoubtedly, a potential disaster for the environment. The Electoral College is about to put a man into the Oval office whose finger is firmly pointing towards the self-destruct button.
He promises to dismantle the US Environmental Protection Agency, put oilmen in charge of the Department of Energy and renege on the Paris Climate Agreement. He will make America 'grate' again – a grate upon which the world will burn.
Trump's foreign policy goes hand in hand with his denial of climate science. The three ugly sisters in this fossil fuel era are now Russia, Saudi Arabia and the USA. Each of them produce around ten million barrels of oil a day and have a mutual interest in using their massive natural gas reserves. It is one of the reasons that Putin and Trump are now on the same side.
We don't have time on our side
We have been here before. George W. Bush refused to sign the Kyoto climate agreement in 2001 which put action on climate change back for years. This time the situation is more urgent. The world does not have another decade of inaction to spare and the 'alt-right' conspiracy theorists who have taken over the Republican Party make Bush's old 'neo-cons' look like models of common sense.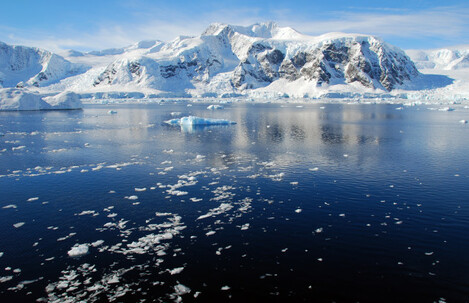 The world does not have another decade of inaction to spare. Source: Shutterstock/fivepointsix
What is there to stop Trump now? Well, he will face fierce resistance both domestically and internationally if he takes the US in the destructive direction he espouses.
Domestically in the US, the reality is that a clean energy revolution is already starting to take hold at a city and state level. This will not easily be turned around. There are now more blue-collar jobs in the solar industry in the US than in the oil and gas extraction sectors put together.
California is set to get 50% of its electricity from renewable power by the end of 2030 and the cost of solar power is heading below the coal and gas alternatives. If Trump plans to attract multi-national tech companies, who prioritise sustainability and renewable energy, back to the US, he will not do it with 20th century energy policy.
Internationally, it will not be as easy to unpick the Paris Climate Agreement as Trump would like. Signing out would take at least four years and the quicker route of exiting the United Nations Framework Convention on Climate change (UNFCCC) would clearly make the US a rogue state.
Europe must step up
The best line of defence against Trump's climate disaster is likely to be here in Europe. We have the biggest market in the world and if we implement the Paris Agreement we can make the new cleaner economy a reality no matter what the US decides to do. We in Ireland have a strategic interest in making such a move. We were starting to fall behind and risked missing out on this new industrial revolution. China is already ahead of Europe in their level of investment in clean energy solutions and America could also would have overtaken us if they had continued on their current energy path.
We need to match the increase in infrastructural investment that Trump is now talking about but go for public transport, high quality housing and clean energy systems rather than the roads, airports and pipelines he wants to build. We will win in such a race because the low carbon alternative is going to make a better economy. If Trump decides to start a trade war, our first target should be Exxon Mobile, Chevron, Texaco, and any coal and gas they might send across the pond.
Amidst all the bad news last week there were some glimmers of hope. At the last minute the German Government approved a radical new plan to de-carbonise their economy in double quick time. While global temperatures continued to soar there was also some evidence that we are starting to put a halt to the rise in greenhouse gas emissions, largely due to the Chinese burning less coal.
The real risk is that we are already close to a tipping point where climate change could become a runaway reality. We have a historic responsibility to avoid crossing such a point of no return. It is time to stand up and fight against what Trump has in mind. Ireland needs to pick our side, do what is right and help hold the climate line.
Eamon Ryan is a TD and leader of the Green Party.