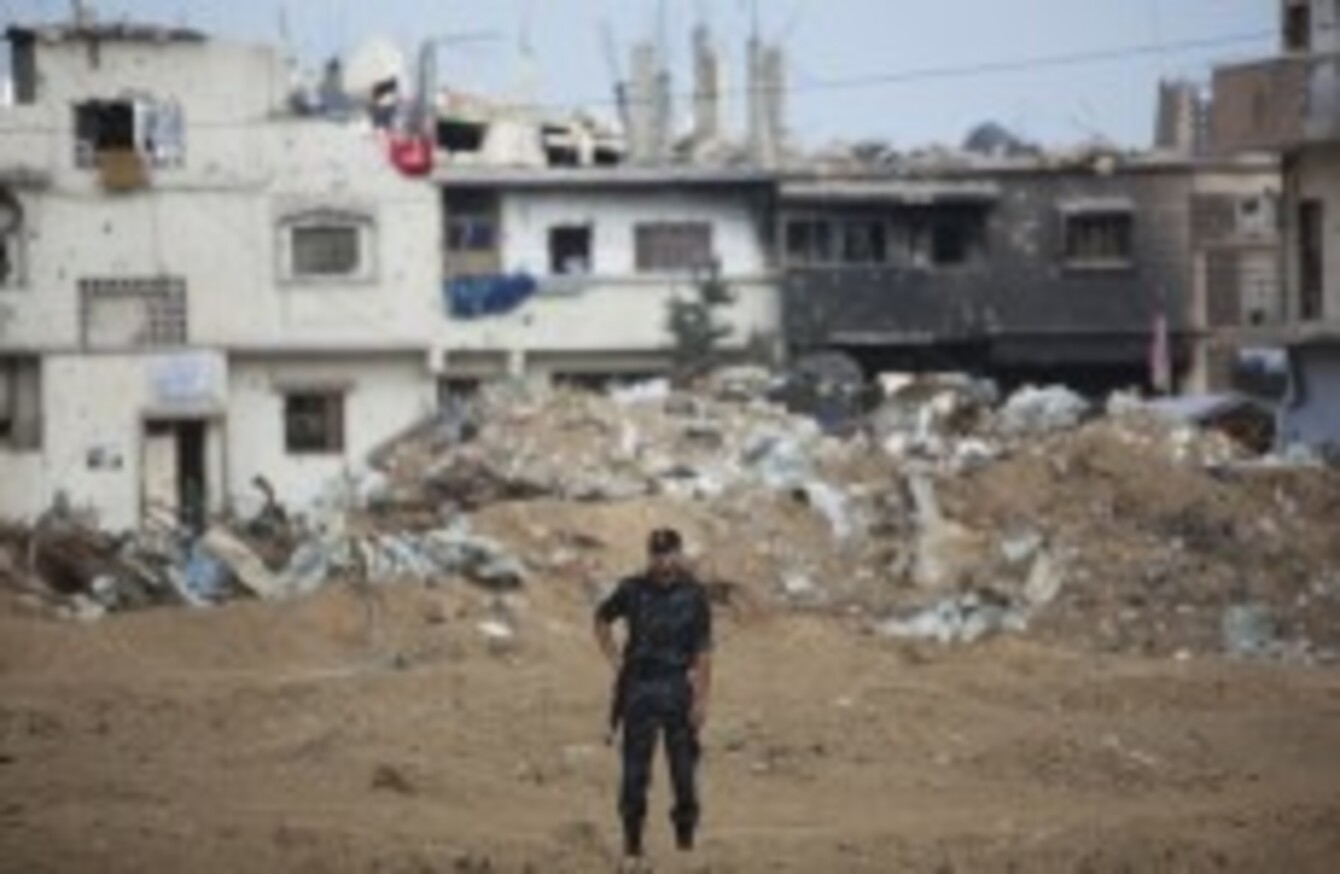 Image: AP/Press Association Images
Image: AP/Press Association Images
AFTER MONTHS OF shelling, Gaza has returned to a semblance of peace.
However, the job of rebuilding the territory will take many more months. That will be main point of discussion for world leaders in Egypt today.
US Secretary of State John Kerry has announced that the US will commit $212 million in aid for Gaza, saying that the humanitarian challenge in the wake of Operation Protective Edge was "enormous".
Ireland has already pledged €2.5 million in extra funding.
Foreign Affairs Minister Charlie Flanagan, who is in Cairo, says that the humanitarian situation is "dire".
"The humanitarian situation in Gaza remains dire and it is clear that significant resources will be required to meet both immediate needs and longer term recovery assistance and reconstruction."
Egyptian President Abdel Fattah al-Sisi urged Israel to reach a peace deal with the Palestinians.
"I call on the Israeli people and the government: now is the time to end the conflict… so that prosperity prevails, so that we all can have peace and security," Sisi said in his opening remarks.
Palestinian Authority president Mahmud Abbas repeated his calls for an internationally set time-frame for establishing a Palestinian state, telling the global envoys in attendance that the latest conflict had destroyed government institutions in Gaza.
"Gaza has suffered three wars in six years. Entire neighbourhoods have been destroyed. There is a tangible need for funds to bring back government institutions, because they have all been destroyed," Abbas said.