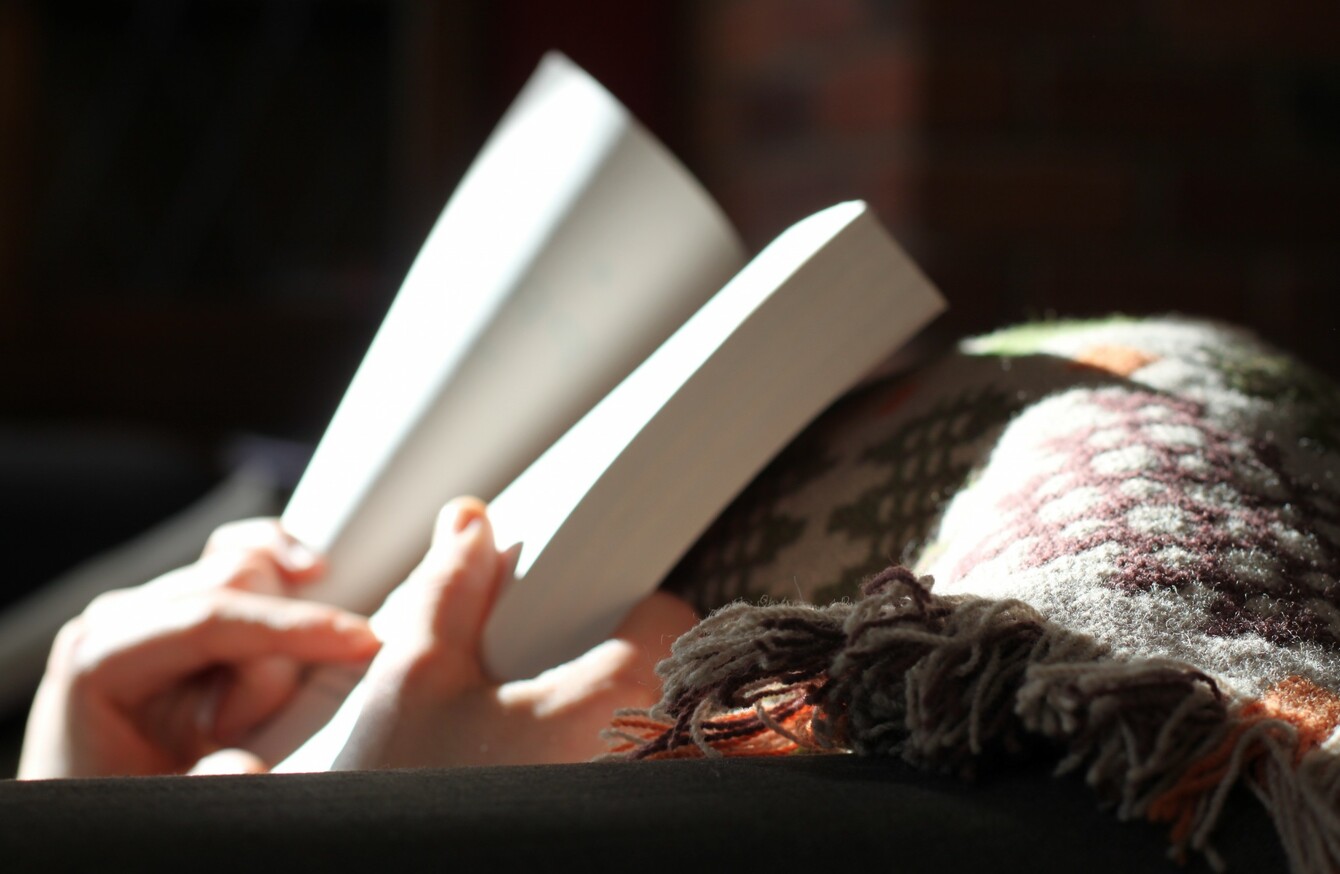 Image: Unsplash
Image: Unsplash
MARKING OUT TIME for yourself in the week is important for clearing your head and re-charging your batteries, but often personal space can fall by the wayside as work and family commitments get in the way.
Finishing up the day feeling worn out, overloaded and like you've spent the day putting everyone else first is no fun, but there are some easy-to-follow changes you can make to ensure you fit at least a small amount of downtime into your routine.
From planning things out to embracing the word 'no,' here are some ways to open your day up to time that's for you, and you alone.
1. Re-assess your daily routine
Feel like there simply are not enough hours in the day? It might be time to take a look at how you're dividing up your time. Each evening or morning, jot down what you hope to get done that day – including leisure activities and family time – and check back in once the day's over. Identifying areas you're neglecting or devoting to much time too can help you to better plan out your days, hopefully leaving you with more free time at the end of it all.
2. Figure out the non-negotiables
Some people can't function without a solid night's sleep, while others get grumpy if they don't fit some physical activity into their day. Think about what your "non-negotiables" are, and consider them as such, by scheduling them into your day as you would anything else. Apps like Todoist or Wunderlist act as mobile to-do lists, keeping you accountable and helping you to re-organise your day if needed.
3. Disconnect during your downtime
When your phone is constantly in your hand, your time stops being your own, especially if you're in the habit of checking social media or work emails every time you have a free minute. Make a conscious effort to cut down on smartphone use, and you'll automatically free up quality time without even trying.
If you need to have your phone near you in the evenings, delete time-draining apps like Facebook and Instagram, aim for at least 30 minutes of screen-free time before bed, and schedule your phone's Do Not Disturb feature to switch on after a certain hour.
4. Get up earlier
If you find that the day runs away with you from the moment your alarm goes off, consider getting up a little earlier for the sole purpose of spending some time on yourself. Mark out half an hour before anyone else in the house is awake to have a cup of tea, get through life admin, or do whatever else it is you're always putting off. The new Bedtime feature on iOS 10 reminds you to go to bed based on the time you want to wake up at, meaning you'll (hopefully) get enough sleep regardless of your earlier rising time.
5. Make the most of breaks and evenings
Early mornings aren't for everyone, but lunch breaks or the half-hour before bed are great slots to fit simpler life admin tasks into. Rather than letting half of your lunch break drift by as you finish up an email, get outside or, at the very least, away from your desk.
Likewise, in the evenings, set yourself a social media ban after a certain time and use that quiet period when the rest of the house is in bed to blitz through some of your to-do list or simply to relax.
6. Tackle top-priority tasks first
Often the most important tasks in your day are the least desirable, and you'll end up distracting yourself with other less important issues as an avoidance tactic. The result is that you get less done, which in turn means less downtime for you.
Instead of putting off that 'must-do' item on your list, tackle it early on in your day, whether it's making that awkward phonecall or finally dropping the car in for a service. Commit yourself to not checking emails or social media until the task is done.
7. Schedule in time for exercise
If Barack Obama could fit in a workout six mornings a week during his two terms as US President, you can probably manage to get some exercise in yourself. Whether your preferred fitness routine involves weight sessions at the gym or a short walk every day, make time to get active. Plan the evening before how and when you'll fit exercise in, and stick to the schedule as best you can.
Not only does exercise improve focus and concentration, it also acts as its own form of 'me time', helping you to feel more present in your own body and clearing your mind of needless thoughts.
8. Learn to say 'no'
Saying 'yes' to an invite or event that you know you don't have time for might be the easiest option in the short term, but in the long run you're causing yourself additional stress and hassle.
Next time someone asks you for a midweek dinner or to help out with a big project, take a few seconds to consider if it's the right option for you before accepting or declining. Saying 'no' takes practice, but it's worth getting used to.
Looking for more ways to reclaim time for yourself and focus on what matters most? Switch to Bord Gáis Energy for dual fuel and get €150 back, 12% off electricity and 10% off gas*. Now that's worth thinking about.
*Terms & conditions apply.