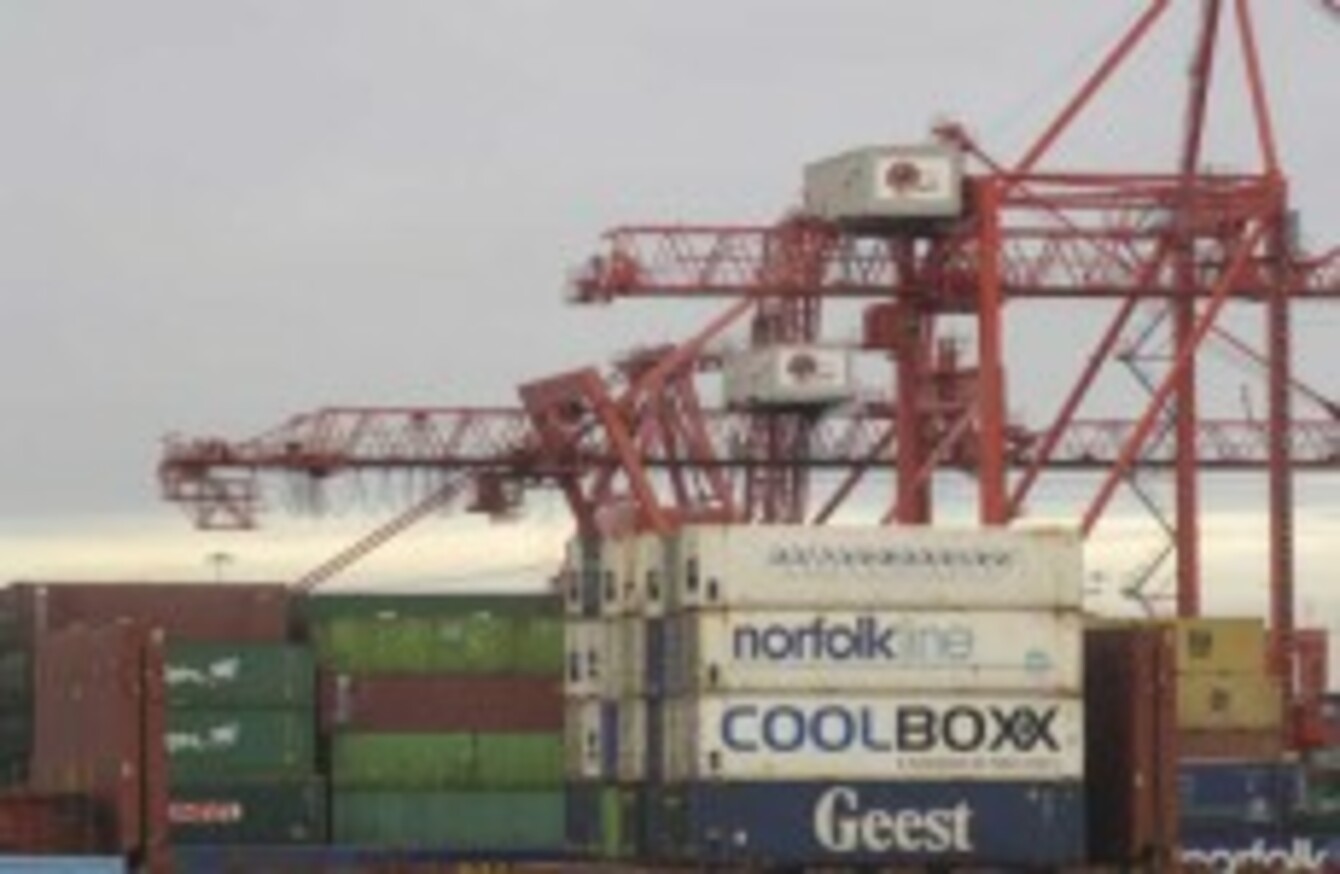 File photo of commercial freight carriers at Dublin Docks.
Image: Photocall Ireland.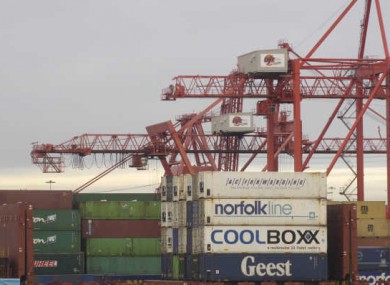 File photo of commercial freight carriers at Dublin Docks.
Image: Photocall Ireland.
THERE WERE RECORD number of exports from Irish companies in 2011, according to Enterprise Ireland.
The State agency said that employment in Irish exporting companies had stabilised in 2011 amid a challenging economic situation. Over 160,000 people are employed both full and part-time in Enterprise Ireland client companies.
It estimated that final export figures for the year will exceed pre-recession levels of 2008 and come in at around €14.7 billion in net value. 'New export sales' in excess of €1 billion are expected to be recorded for the year.
The positive outlook from Enterprise Ireland comes despite Irish exports falling by almost 4.5 per cent in the month of October, from just over €8 billion in September to €7.652 billion in October, according to the Central Statistics Office.
"It's been a great year," Frank Ryan, Chief Executive Officer of Enterprise Ireland said this morning on RTÉ's Morning Ireland. He said areas in which Irish companies had excelled included software, life sciences, food and engineering.
He said there had been new markets emerging in the year "in areas that have been traditionally difficult to increase exports such as Brazil, such as India, such as China, such as the Middle East."
In the agency's end of year statement, it was noted that 2012 would be a challenging year for exports and the economy overall.
"There should be no misunderstanding however, and it's been widely reported, that 2012 will be a year of continuing challenges. In preparation for this, Enterprise Ireland will move rapidly to implement the Government's planned Jobs Strategy," the statement said.
Concluding on RTÉ this morning, Ryan said that by the end of 2012, he envisaged the overall value of Irish exports to be between €15.3 billion and €15.4 billion