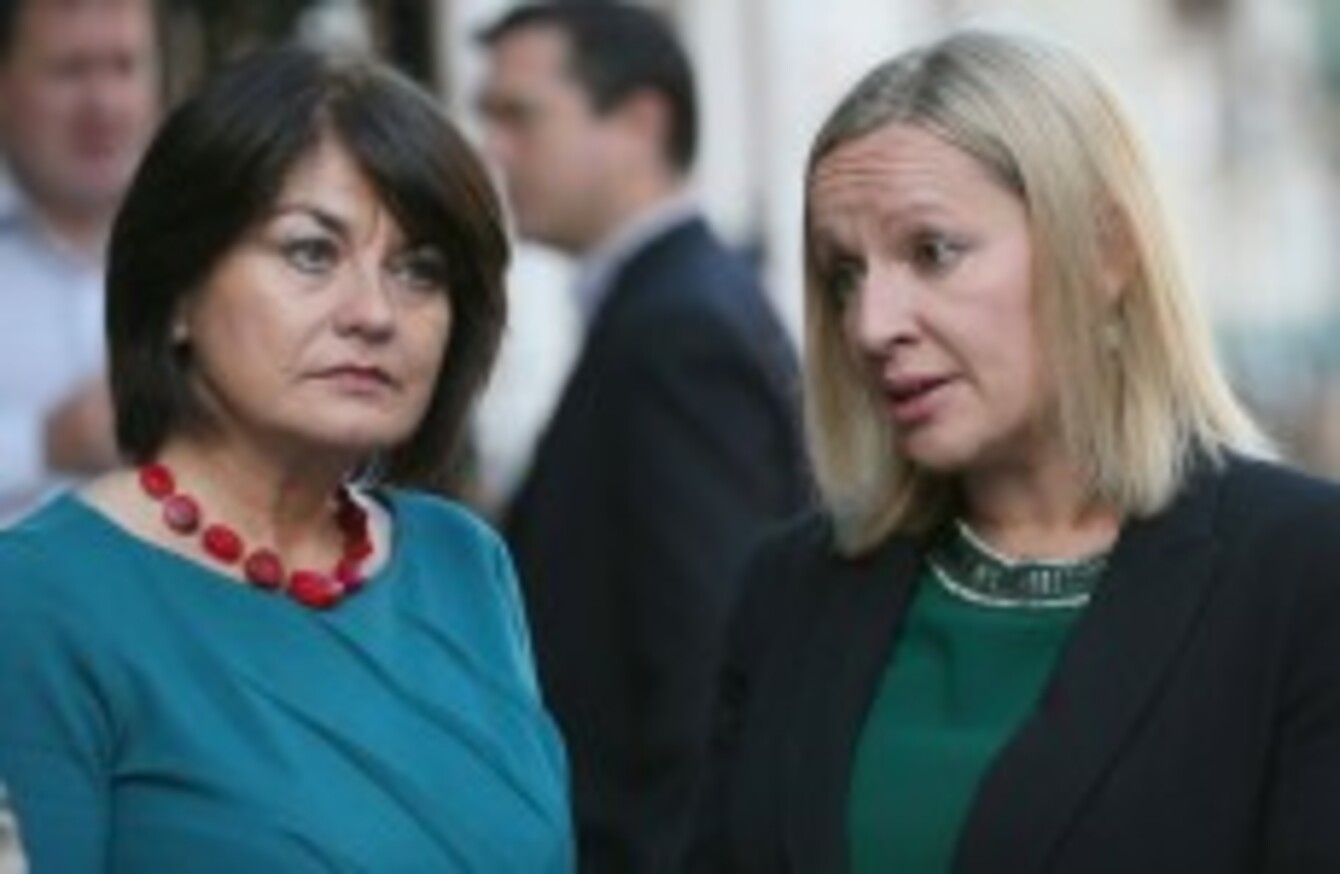 Two Reform Alliance members Fidelma Healy-Eames and Lucinda Creighton
Image: Laura Hutton/Photocall Ireland
Two Reform Alliance members Fidelma Healy-Eames and Lucinda Creighton
Image: Laura Hutton/Photocall Ireland
THE GOVERNMENT IS at the moment unlikely to agree to a request from the newly-created Reform Alliance (RA) of expelled Fine Gael TDs to get speaking time in the Dáil.
The alliance of five Fine Gael TDs and two senators have put down a motion seeking to amend Dáil Standing Orders to allow them speaking time in the chamber as well membership of committees.
But a government source has t0ld TheJournal.ie that it is currently unlikely that it will agree to Standing Orders being amended.
The Government Chief Whip, Paul Kehoe, has previously said that the coalition has "no plans" to amend  orders to allow the expelled TDs to form a second technical group and have speaking rights.
The five TDs and two seneators expelled from the parliamentary party are not automatically entitled to any speaking time and they have also been taken off the committees which they were members of .
Dáil Standing Orders currently allow for only one technical group. The Reform Alliance cannot form a second, nor can they join the existing Technical Group under current rules.
Wicklow TD Billy Timmins has put down a motion seeking speaking rights for the Reform Alliance members but the government has no appetite to allow this.
Sheep text
Speaking at the RA's think-in on Saturday, Timmins said: "We do have a motion seeking speaking rights, we will also put a motion down looking for each of us to get back on a committee."
Separately, a government source has played down speculation that the expelled TDs and Senators are being approached about possibly readmission to the parliamentary party.
Expelled former junior minister Lucinda Creighton told the Sunday Times that Cabinet ministers had been in touch with her and members of the RA pleading with them not to set-up the new alliance.
One minister told this website he hasn't spoken to Creighton in two months.
Relations and a possible rapprochement will not have been helped by one of the Reform Alliance members, Dublin South TD Peter Mathews, sending a text to Enda Kenny at the weekend.
In the text he quotes biblical scripture and the story of a shepherd who leaves his flock of sheep in search of the missing one.
In another development, another RA member Dublin Bay North TD Terence Flanagan has put up posters in his constituency which state 'Keeps His Promises'.
Like politics? Then why not 'Like' TheJournal.ie Politics on Facebook to keep up to date with all that's happening in and outside of Leinster House.